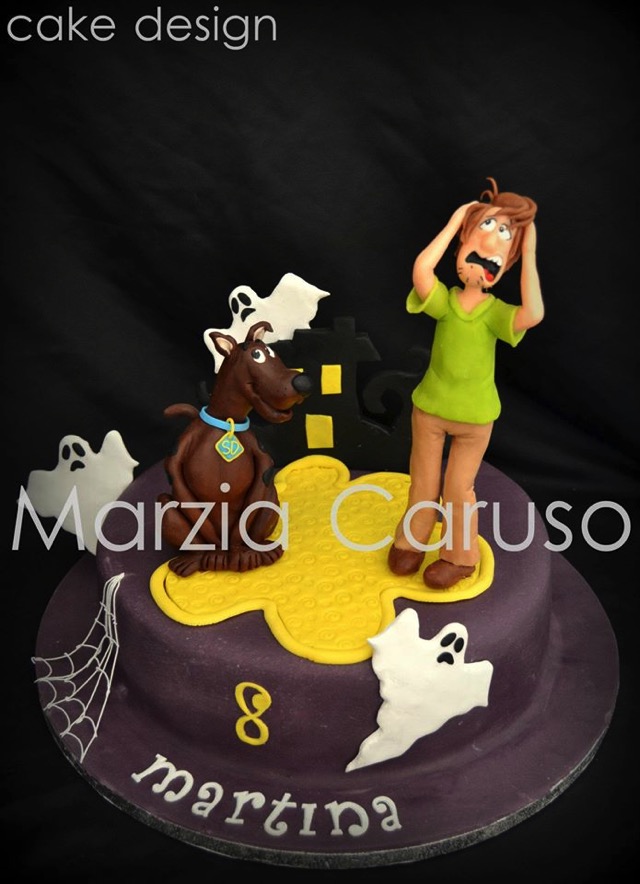 This Splendid Scooby-Doo 8th Birthday Cake was made by Marzia Caruso. This Scooby-Doo Cake is a single layer purple cake that features Scooby-Doo and Shaggy surrounded by white ghosts. In the background, there is a silhouette of a black mansion with yellow windows. Shaggy is tugging at his hair like he is beside himself with fright. Scooby-Doo is smiling. There is a white spider web down the side of the cake near Scooby. The birthday name is in white letters in front of the cake on the cake board. There is a yellow number '8' on the side of the cake above the birthday name to represent the birthday age.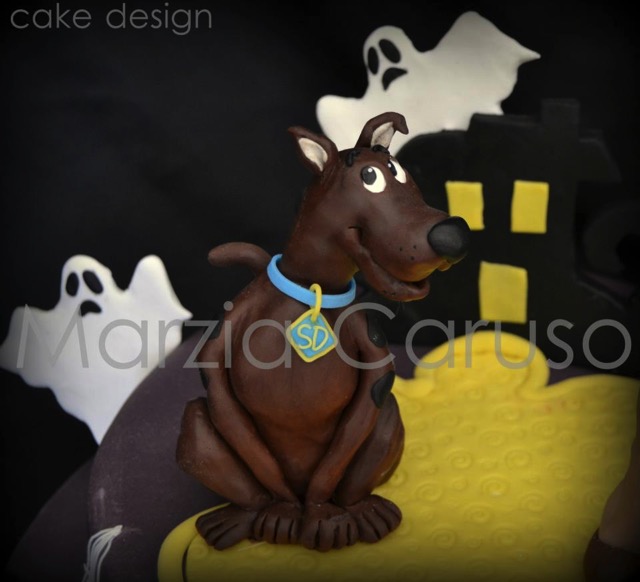 Scooby-Doo is wearing is blue and yellow dog tag. He has a look on his face like he has just eaten a Scooby snack and like he is ready and willing to catch the villain.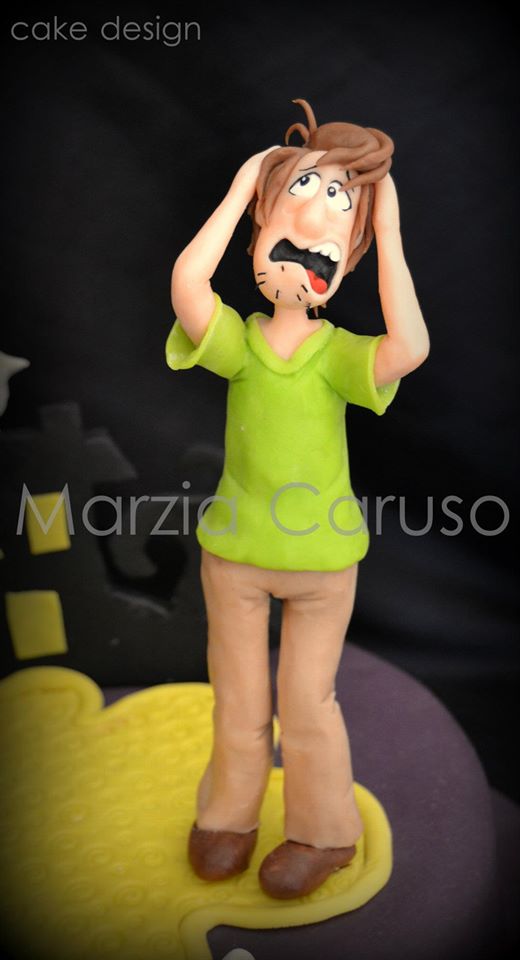 Here's a close-up of Shaggy with a terrified look on his face. He is wearing his green shirt, tan pants, and brown shoes.