This amazing Blue Beetle Cake was made by CUPCAKES & DREAMS.
Ana made this for the superhero cake collaboration Baking for Superjosh. This was a global group of cake artists who came together to celebrate the life of Joshua Wilson, a brave little boy who lost his battle with a brain tumor. Joshua loved superheroes and cake and is known to everyone as "Superjosh". In true superhero style Josh's charity continues to raise funds for other families needing support through their child's Illness. This collaboration hopes to raise awareness and funds for this charity.
There have been three main version of Blue Beetle. This is Jaime Reyes. In addition appearing in comics, Jamie appeared on Television in Batman: The Brave and the Bold, Young Justice and Smallville. Later this year, the Blue Beetle will star in his own motion picture.
The Blue Beetle is unique because there have been three different Blue Beetles. Each published by a different publisher during a different generation.
The Blue Beetle first appeared in 1939. His secret identify was Dan Garrett and he was a police officer. His adventures were published by Fox Comics.
In 1966, Steve Ditko, who had left Marvel, was working at Charlton Comics. He created a new version of the Blue Beetle, Ted Kord.
In 2006, DC Comics began publishing the adventures of Jaime Reyes.
Don't worry if you can't keep this straight, there is a wonderful Blue Beetle blog to help you – Kord Industries. Tim is also a fan of Lee Falk's classic character, the Phantom and has just started a 2nd blog – Phantom's Skull Cave devoted to him.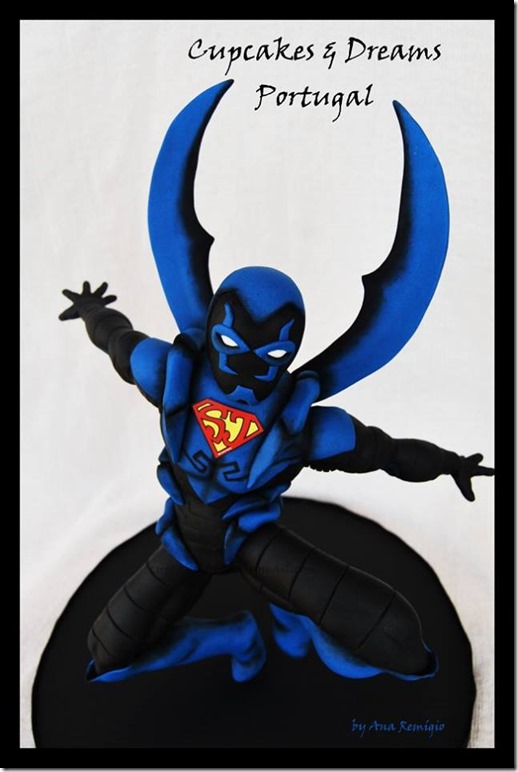 The original Blue Beetle – Dan Garrett – was so popular that he had his own newspaper strip and radio show. You can read some of the newspaper strip at The Digital Comic Museum.
You can download and listen to every episode of the Blue Beetle's Old Time Radio Show on the Internet Archive.