I can open your eyes
Take you wonder by wonder
Over sideways and under
On a magic carpet ride

This gorgeous Jasmine Cake was made by Dolce Arte. It features Jasmine flying on the magic carpet. She has the Genie's lamp in one hand and the Genie is coming out of the lamp. She is flying over the palace. On the ground are Abu and Rajah.
I really like how the palace, Genie, Abu, and Rajah are two dimensional while Princess Jasmine is 3-D. It really makes her stand out so much more.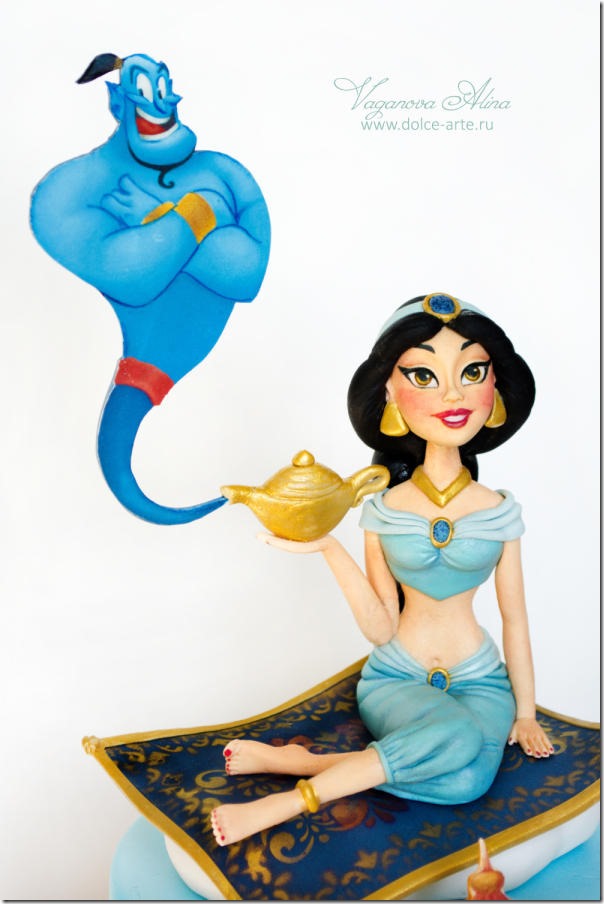 The figure of Jasmine is wonderful.
Vaganova also made these cute cookies to go with the cake.
Jasmine is the star atJasmine Cakes,Cookies, & Cupcakes
Morevoer, take a look at these terrific Aladdin Cakes, Cookies, and Cupcakes.