This awesome Deadpool Bust is actually a cake made by Tartas Imposibles by Isabel Tamargo.
Isabel made this wonderful Deadpool Cake for Comicake 2015, a collaboration of bakers from Spain, Mexico and Argentina.  They got together to do something that they love. In addition to reading comics, now they can eat them too!
These two photos show you the front and back of this Deadpool bust.  It is hard to believe that is a cake.
One thing I've never understood about Deadpool's costume – why does the Merc with a Mouth have his mouth covered?
One of my favorite things about this cake is the texture of Deadpool's costume.  It almost looks like leather. 
The detail on Deadpool's costume is wonderful.
Here you can see his two Katanas.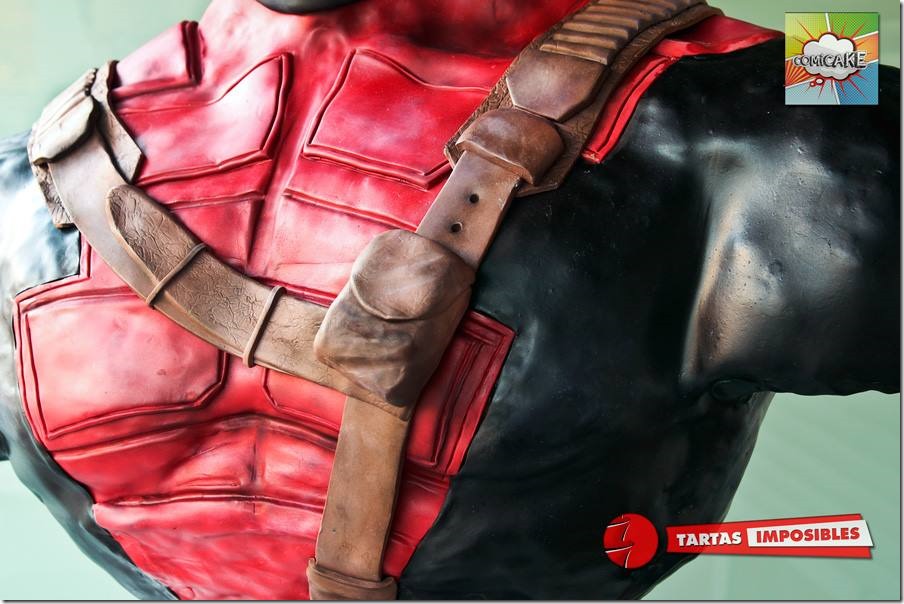 The front of the costume has pouches and the straps to his double Katana back mount..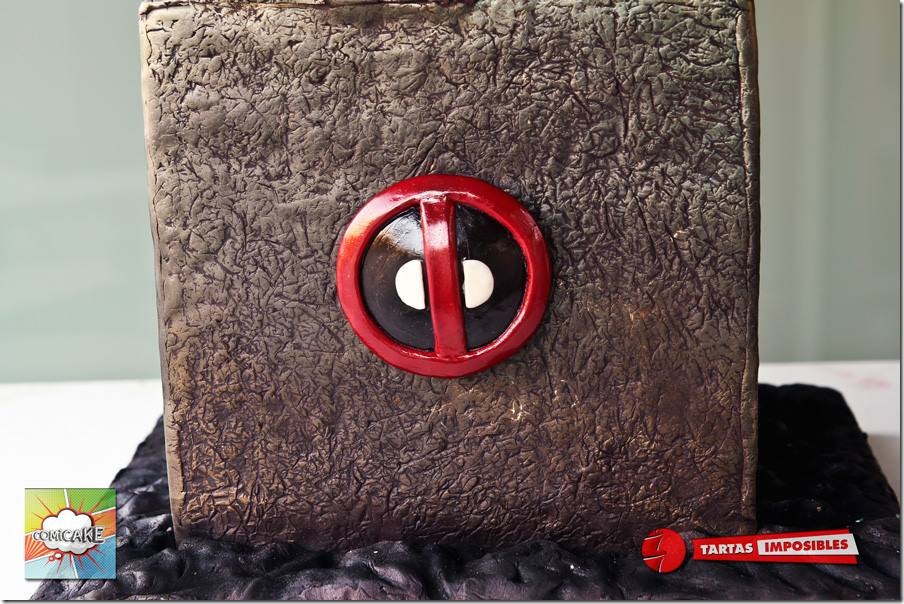 The base of the statue has Deadpool's logo on it.