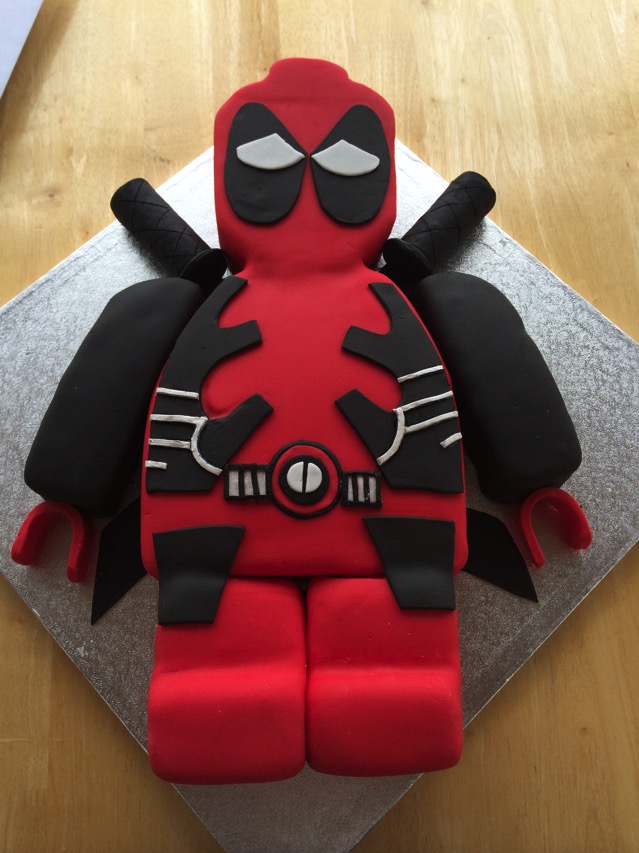 This is an Awesome LEGO Deadpool Cake. I do not know who made this cake.
This looks just like the Deadpool LEGO figure. He is wearing two katanas on his back. His utility belt is around his waist. The top of Deadpool is trimmed in black. He is wearing two black holsters. His arms are black and his hands are LEGO red hands.
The Deadpool minifigure was released in 2012. Deadpool is a figure in the LEGO Marvel Super Heroes video game.
Deadpool can regenerate from just one living cell. Since he knows that it is almost impossible to kill him, he says what he wants to whomever he likes. For this reason, he is called the merc with a mouth.