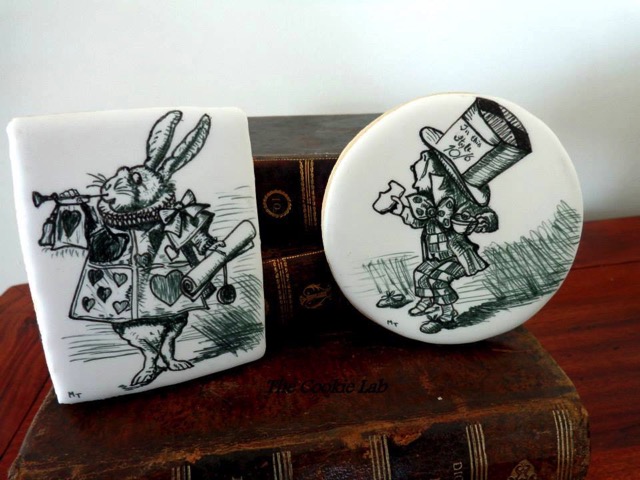 These Awesome Alice In Wonderland Cookies were made by The Cookie Lab located in Lisbon.
These Marvelous Cookies look like drawings in the Lewis Carroll book, "Alice's Adventures In Wonderland". These drawings are fabulous.
The White Rabbit is dressed in a Beefeater costume. He is blowing a horn and holding a scroll. His pocket watch is dangling down from the scroll. It looks like he is getting ready to make a proclamation like a town crier.
The Mad Hatter is on the second cookie. He is wearing a hat with the saying In this style 10/6. He is wearing a checkered suit with a polkadot bowtie. He is holding a tea sandwich in his hand.