This Terrific Downton Abbey Cake inspired by Highclere Castle was made for the Downton Abbey Themed Cake Collaboration – A Sweet Farewell To Downton.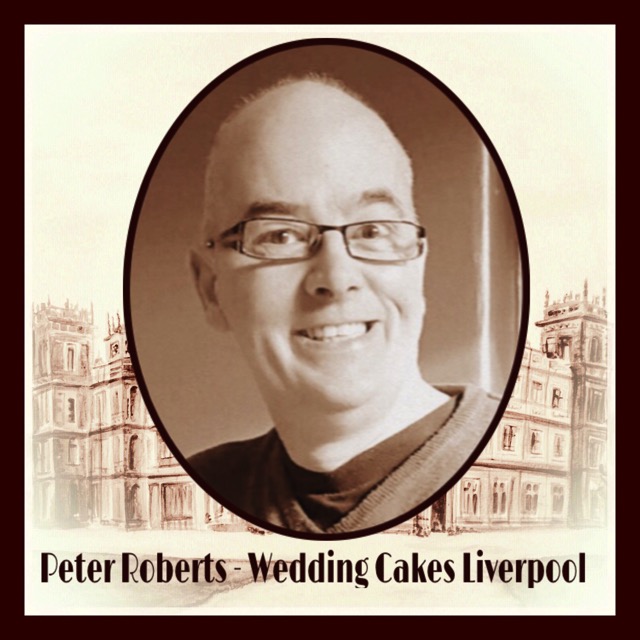 This Terrific cake was made by Peter Roberts from Wedding Cakes Liverpool. This Amazing cake looks just like the castle. It looks so realistic!
Here is Peter's description of his Terrific cake:
When I was asked by Jenny to participate in this amazing collaboration the first thing that came to my mind was the building, I had done other buildings in the past including Liverpool's liver building the Adelphi hotel the marble church to name a few " I do love a challenge" One thing I do love about buildings is the architecture element and how I can achieve this out of edible mediums mainly royal icing, I can pipe all the finer details on. To recreate this building was my dream, I watched the show every week without fail, I suppose deep down I was hoping to get such a commission and when the opportunity came I jumped. I created the cake by creating a cardboard template of each side, including windows and doorways. I then created all the walls and and the roof in pastillage. Then I piped all the architectural details and scrolling using royal icing. I then used a combination of airbrush and painting techniques to make the building look realistic and aged. The entire cake took be about three weeks to create.