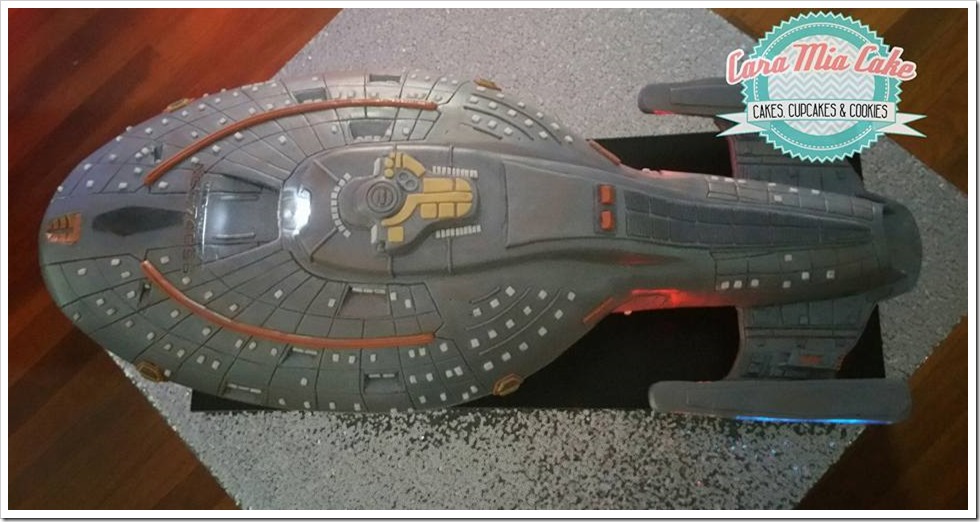 This gorgeous Star Trek: Voyager Wedding Cake was made by Cara Mia Cake.
The detail on this cake is mindboggling. This looks more like a model kit or a toy than a cake.
I really like this photograph of the cake. It shows that the USS Voyager looks like it is flying above the cake board. The warp nacelles, the front of the USS Voyager, and the front of the saucer section all light up.
Here is another picture of the cake with its lights. This cake is simply stunning.