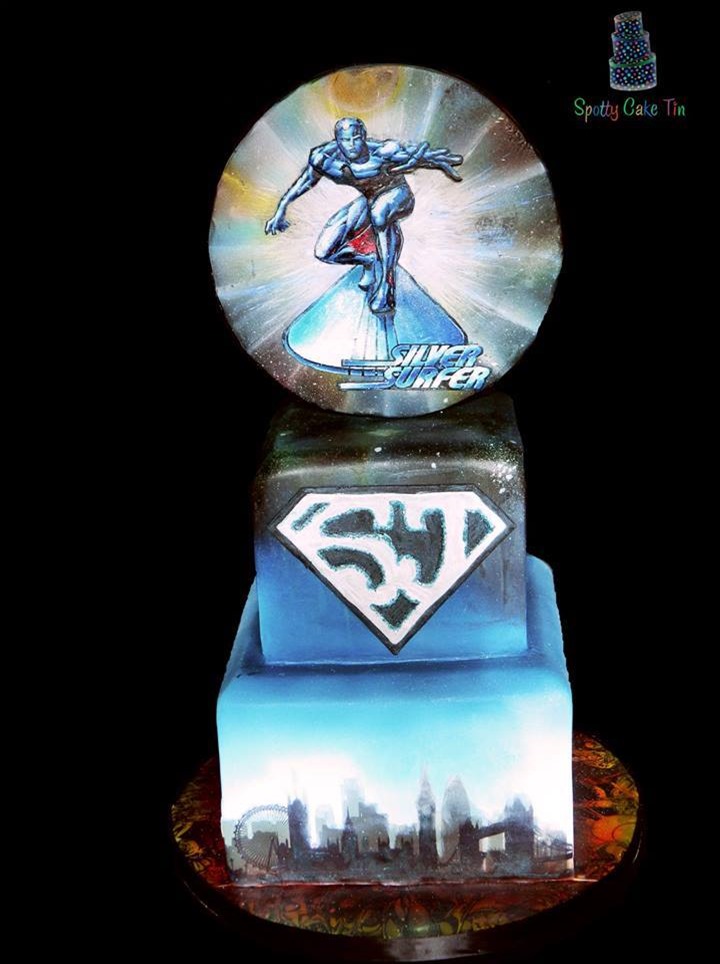 This wonderful Silver Surfer Cake was made by Spotty Cake Tin.
Shell made this for the superhero cake collaboration Baking for Superjosh. This was a global group of cake artists who came together to celebrate the life of Joshua Wilson, a brave little boy who lost his battle with a brain tumor. Joshua loved superheroes and cake and is known to everyone as "Superjosh". In true superhero style Josh's charity continues to raise funds for other families needing support through their child's Illness. This collaboration hopes to raise awareness and funds for this charity.
The cake was airbrushed. The figure of The Silver Surfer was made using airbrushing techniques and the figure was made using decoupage – layering of thin icing motifs as done in papercrafting.
I really like the design of this cake. The Silver Surfer soars through the cosmos on a surf board. Shell does a great job capturing this on her cake. The bottom layer of the cake is airbrushed with a city scape of London. The second layer has the Superjosh logo on it. Behind the logo, the color changes from sky blue to the black of space. The cake topper, show the Silver Surfer. The motion lines make it look like he is coming right at you.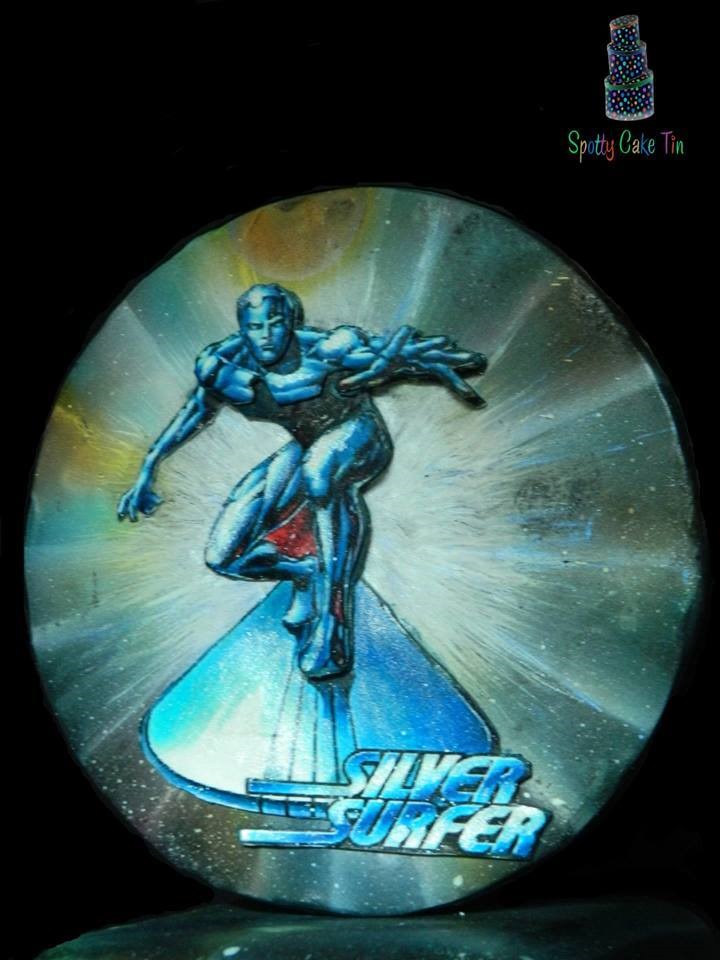 Here is a close-up of Shell's cool Silver Surfer Cake Topper.