This Fabulous Downton Abbey Cake inspired by Martha Levinson's black dress was made for the Downton Abbey Themed Cake Collaboration – A Sweet Farewell To Downton.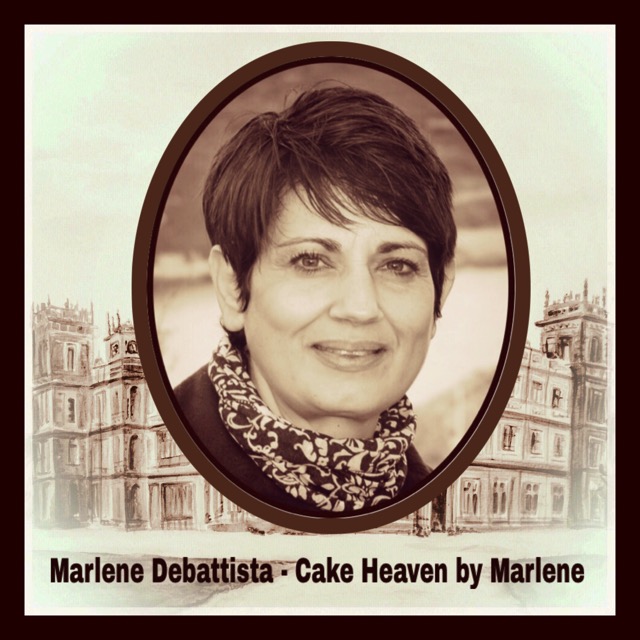 This Superb cake was made by Marlene Debattista from Cake Heaven by Marlene located in Malta.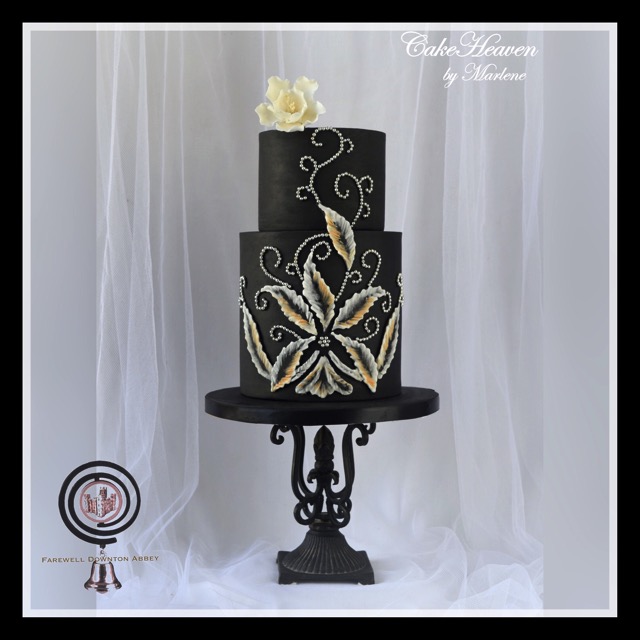 Here is Marlene's description of her Fabulous cake:
For the design of this cake I was inspired by a detail on the dress worn by Lady Mary's American maternal grandmother, Martha Levinson (played by Shirley MacLaine), in Downton Abbey Season 3. I chose this 1920's style black dress as my inspiration because when I saw the lovely design on the bodice of the dress I immediately thought of brush embroidery, which is one of my favourite cake decorating techniques. A detail of this design has been brush embroidered on this two tier black cake and embellished with the addition of edible silver pearls. I added the flower to the top tier of the cake as an added feminine touch. I chose an all black background not only because the dress which inspired me is black but also to give the cake a more dramatic and striking effect.