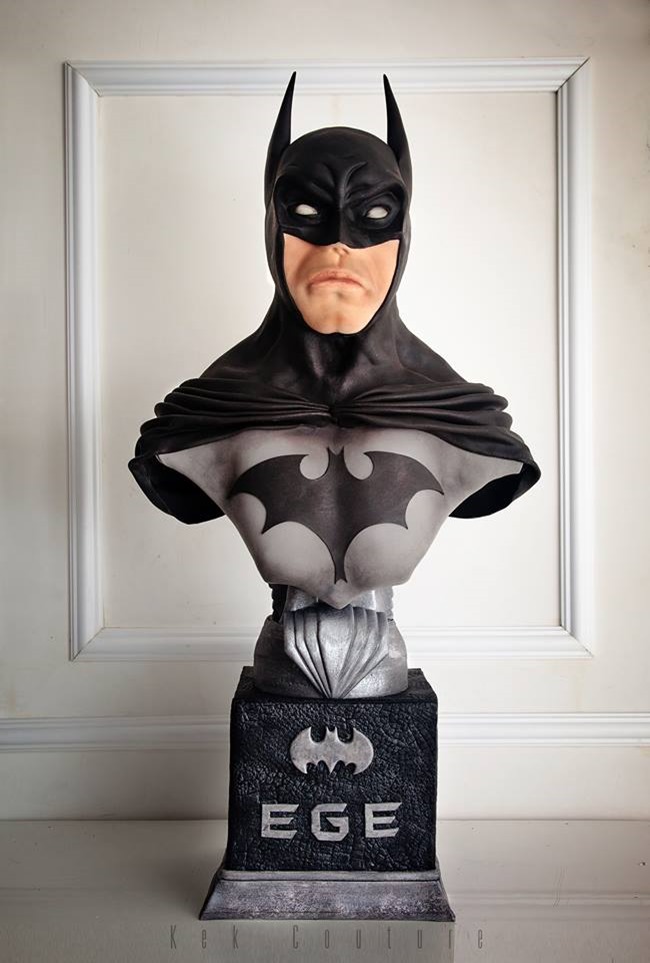 This terrific Batman Cake is an amazing sculpted bust of the Dark Knight. It was made by Kek Couture in Istanbul.
With the exception of Batman's face, the whole cake is black and grey. The base of the cake is square and looks like stone. The bust of Batman is resting on a grey foundation. The top of the cake is a bust of Batman featuring his cape, cowl, face, and chest.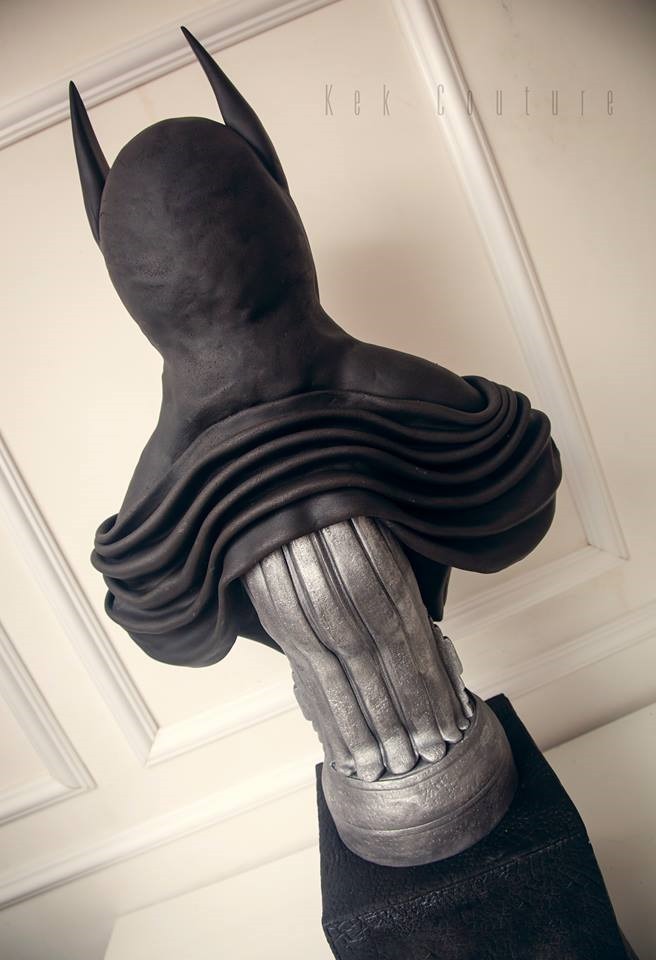 I'm always impressed when the back of a cake is as intricately detailed as the front.
The base of the statue is amazing. It is hard to believe that it is made from cake.
More Batman Cakes