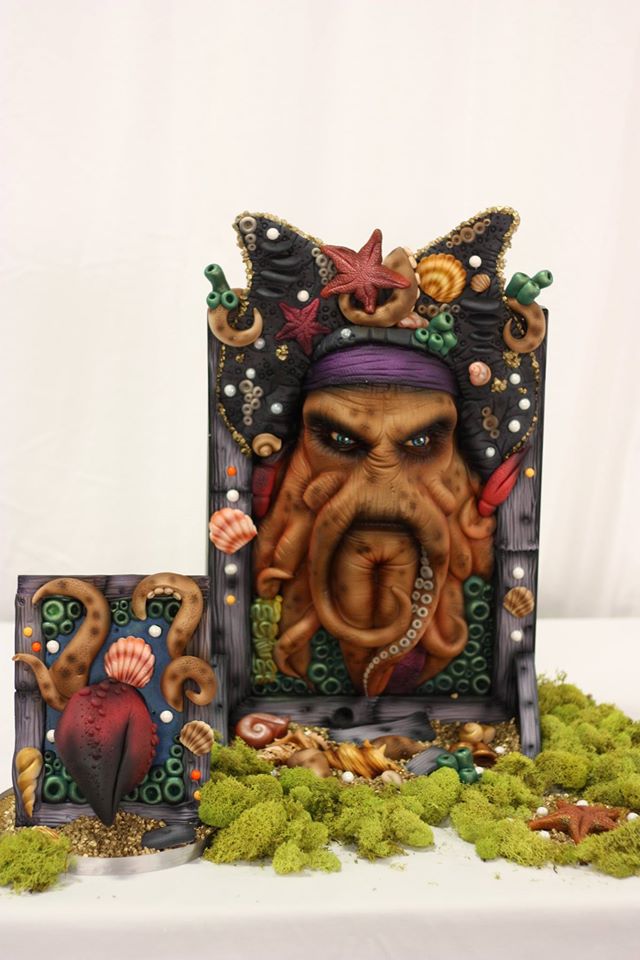 This Awesome Davy Jones Pirates of the Caribbean Cake was made by Cakes By Timbo.
Davy Jones appeared in Pirates of the Caribbean: Dead Man's Chest and Pirates of the Caribbean: At World's End. He is the captain of the Flying Dutchman.
Here's a great view of the blues eyes and the detail of the face of this Davy Jones cake.
Davy Jones is wearing a purple headband.
The cake board is covered in green sponge.
A red claw that is surrounded by tentacles and seashells is sticking out of the picture in front. There are starfish and sea shells around Day Jones head.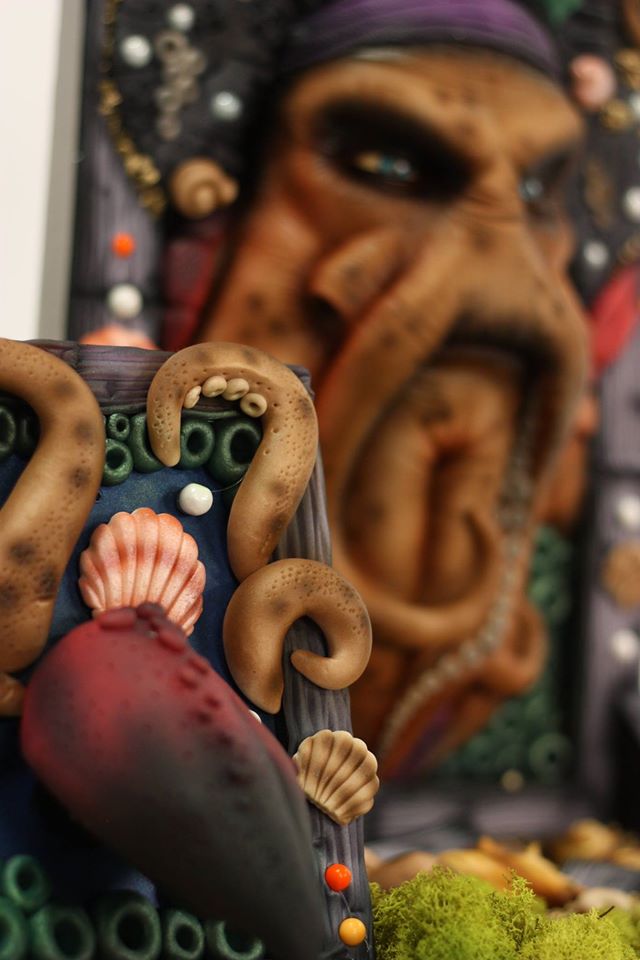 Here's a close-up of the red claw.