This Cute Ice Cream Truck Cake was made by Julia Ascanio Ferrer from La Boutique de las Tartas.
This Cute Ice Cream Truck Cake was made for the Sweet Summer Collaboration which is a cake collaboration of more than 200 Cake Artists from around the world to celebrate summer in the sweetest way.
Here is Julia's description of her Fabulous cake:
There is nothing for me more representative of the summer heat and enjoy a good ice cream. As inspiration I used two illustrations by artist Laura Hughes.
No hay nada para mí más representativo del verano y el calor que disfrutar de un buen helado. Como inspiración utilicé dos ilustraciones de la artista Laura Hughes.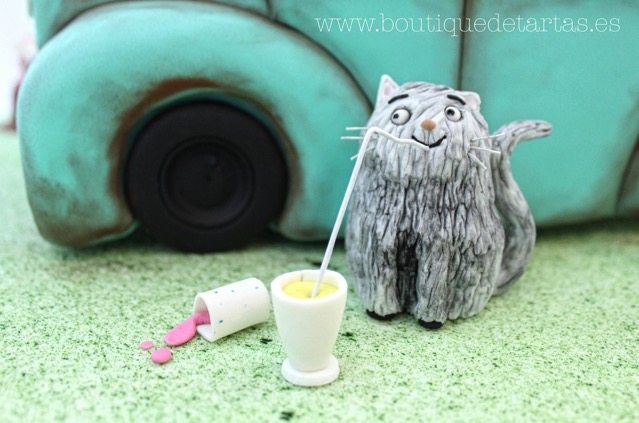 This cute gray cat is drinking a cool smoothie from the ice cream truck.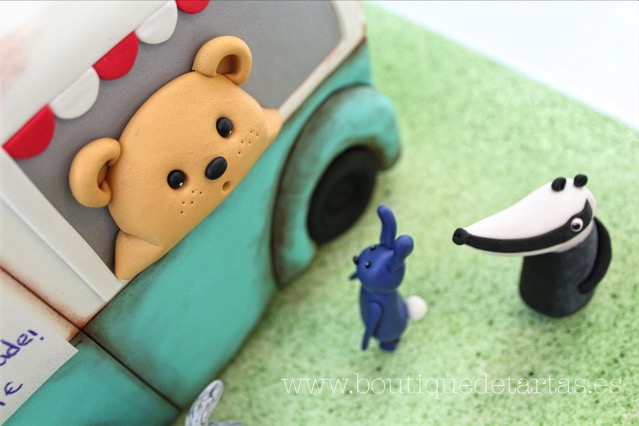 The bear is taking orders for ice cream, lemonade, and smoothies.