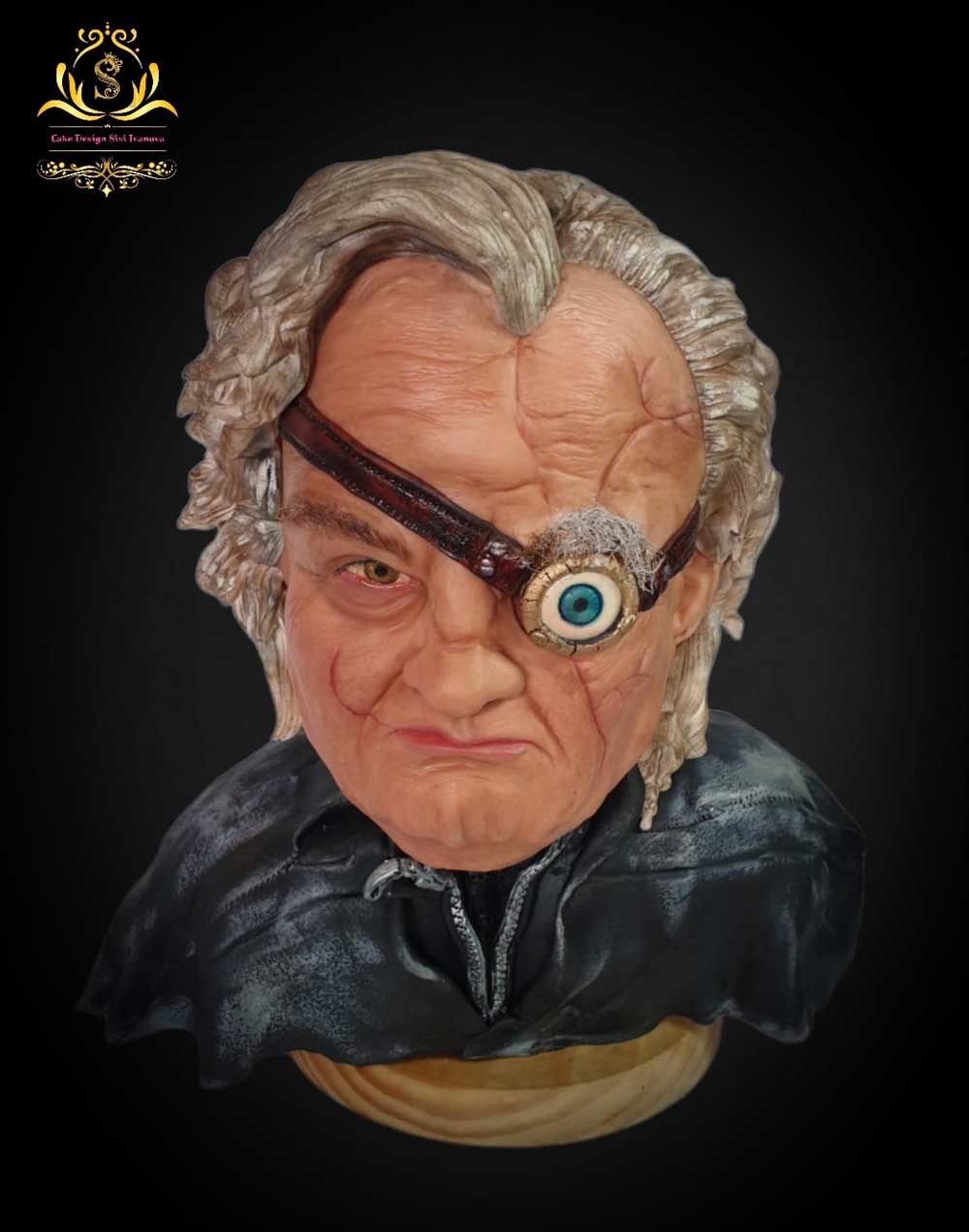 This terrific Alastor Mad-Eye Moody cake is an excellent 3-D edible bust of him.
This wonderful sculptured cake was made by Cake Design Sisi Ivanova.
Mad-Eye Moody's motto was Constant Vigilance.  He was one of the most famous aurors. Aurors were trained to investigate crimes related to the Dark Arts. He had a magic eye that allowed him to see through anything, including invisibility cloaks.
I like the way the baker crafted the eye with the bright blue and gold trim and the brown leather band around Moody's head. In contrast his natural eye is green and looks like a normal eye. Moody's skin also shows his wrinkles to add to the realism of the cake.
Planning a magical Harry Potter Party? Check out these Harry Potter cake ideas.
Harry Potter Cake with the Hogwarts Express running through the middle of it.
4 Tier Harry Potter Cake with Hogwarts and Harry, Hermione, Ron, and Voldemort
Harry Potter 10th Birthday Cookies with Harry and Hedwig