This Marvelous How Crabs Cool Off On A Hot Summer Day Cake was made by Jean Schapowal from Cakes with Character. 
This Fabulous Summer cake was made for the Sweet Summer Collaboration which is a cake collaboration of more than 200 Cake Artists from around the world to celebrate summer in the sweetest way.
Here is Jean's description of her Marvelous cake:
I wanted to create a fun, summer piece. I love creating cartoony pieces and this was no exception! The crab is cake and the coconut is Rice krispy treats covered in modeling chocolate. The crab is a combo of modeling chocolate and fondant and all the accents in the tropical drink are fondant.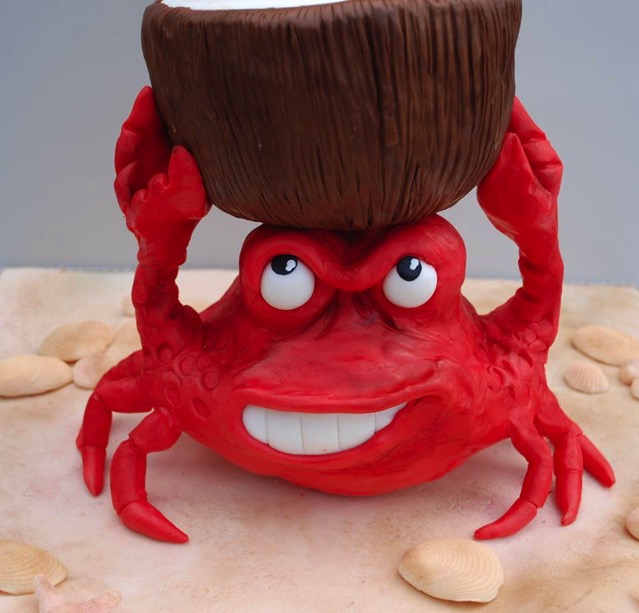 This Crab is smiling while looking forward to having the cool refreshing tropical drink that it is carrying.