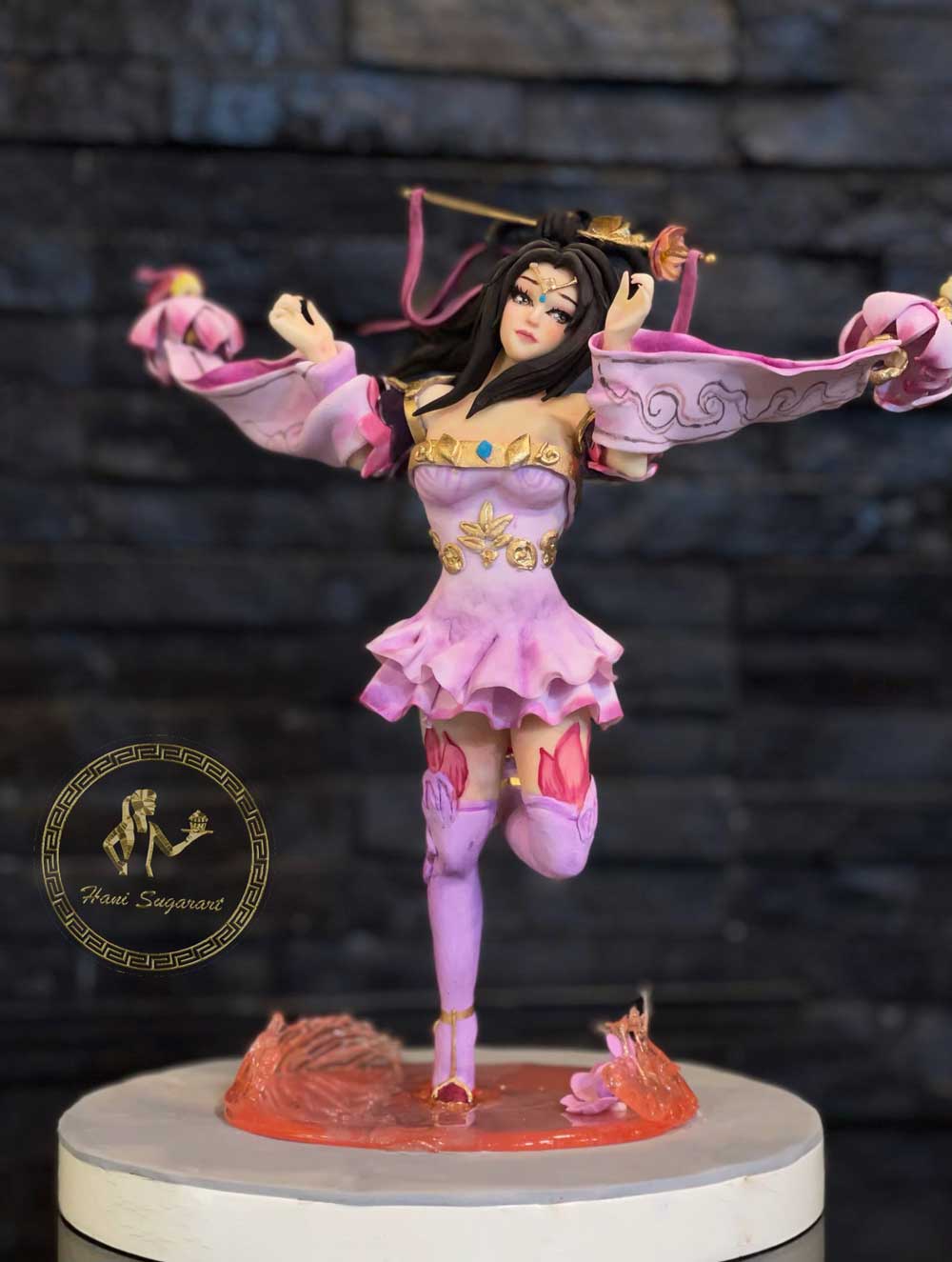 This superb Diaochan cake topper was made by Aihani Azizzadeh
This piece is part of Cake Con International Collaboration.
This fondant modeling paste anime figure looks just like a porcelain doll.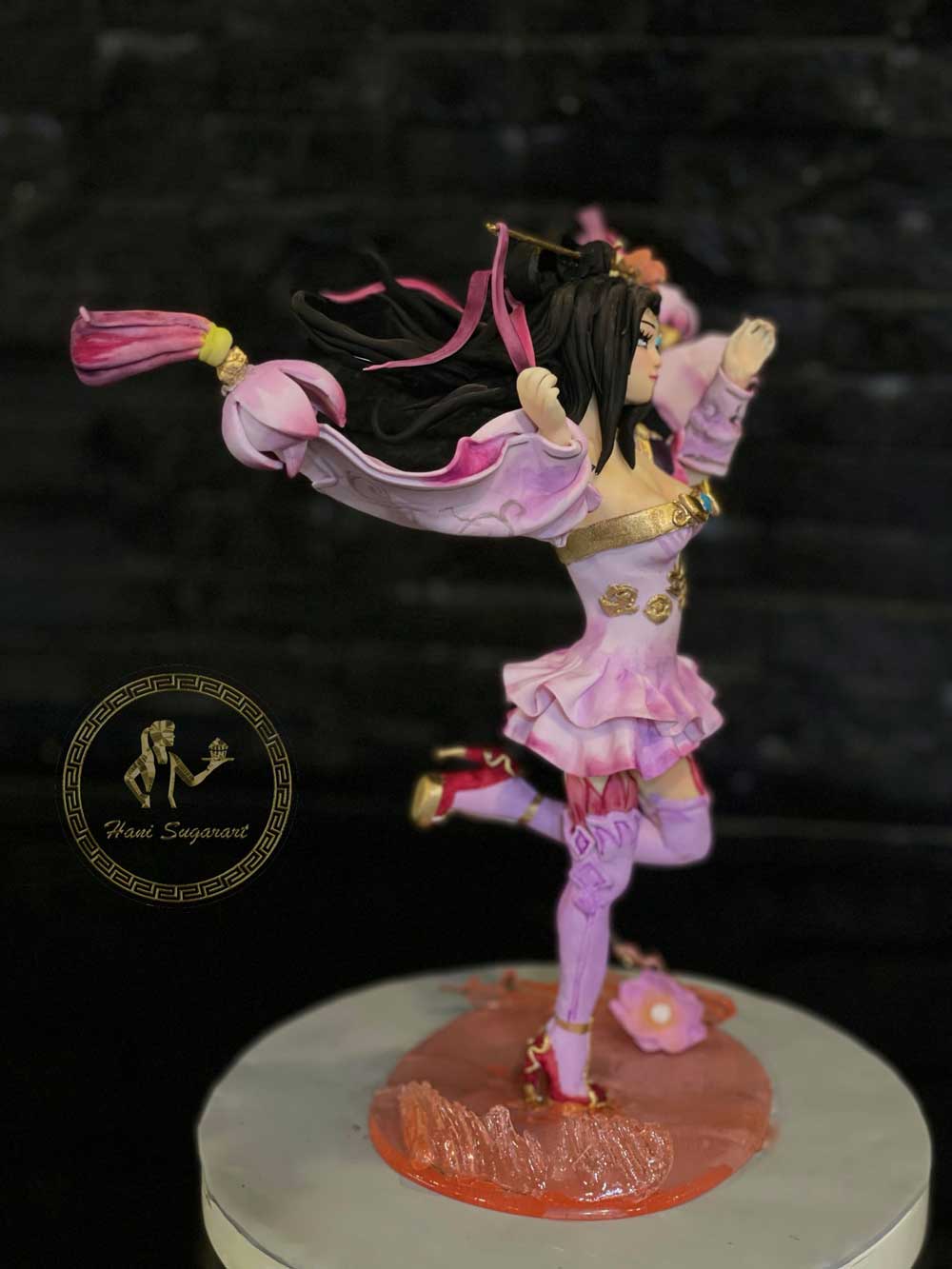 Here's the artist's description of the piece:
My figure was inspired by Diaochan – the dancing princess from the popular game of Wangzhe Rongyao (also known as Arena of Valor or Kings of Glory Series). She is known as one of the four greatest beauties in China.
I used Modeling paste Saracino and Cerart tools.