This Fabulous Star Trek Enterprise Cake was made by Heather Sherman from Art2Eat Cakes.
The crew of the Starship Enterprise is on a mission to Boldly Go Where No Food Has Gone Before. The USS Enterprise is using its phasers to defeat a foe of the United Federation of Planets that has threatened the ship and its crew.
This Fabulous Star Trek Enterprise Cake was made for the Cake: The Final Frontier – A Celebration of 50 Years of Star Trek Collaboration.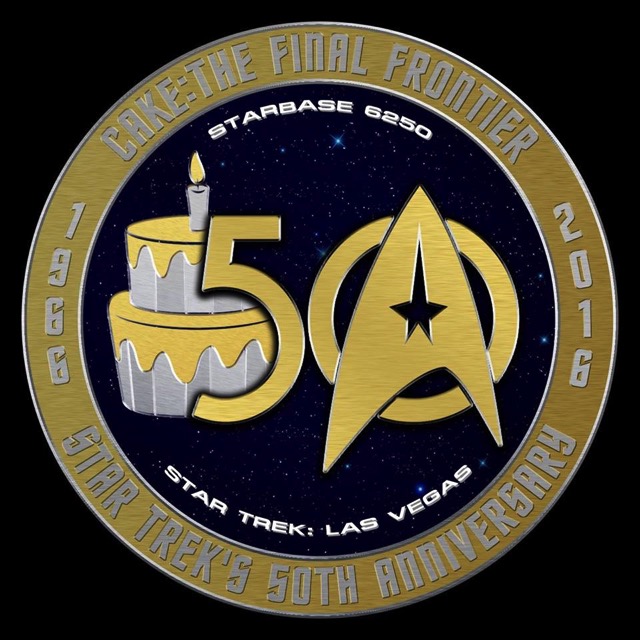 Cake and sugar artists from around the world have come together to share their love of Star Trek. Cake, fondant, gum paste, chocolate, and gelatin were used to honor the 50-year legacy of Gene Roddenberry's incredible vision of the future. These were presented in Las Vegas, Nevada at the Star Trek:Las Vegas 50th Anniversary convention, in partnership with Roddenberry Interactive, August 3-7, 2016.
Here is Heather's description of this Fabulous Star Trek edible creation:
Cake, the Final Frontier. These are the Voyages of worldwide Sugar Artists, their continuing mission to seek out new methods and techniques of Cake Preparation, to Boldly Go Where No Cake Has Gone Before!!!!! We are here in Las Vegas celebrating the 50th Anniversary of Star Trek, produced by Roddenberry .
While working on this project I realized how much the early Enterprise (The Original Series) influenced my personality, continuing through today with the incredible social works by heroes George Takeii and Nichelle Nichols.
This piece of tribute art came through the luggage check in a custom built crate unscathed…pics later. Made with the astronomical assistance of Magic Colours and Satin Ice fondant
Live Long and Prosper.