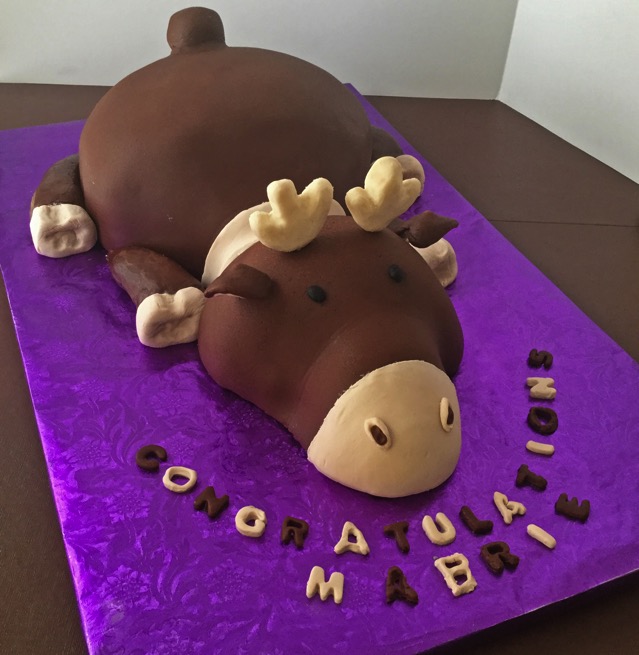 I made this Moose Cake for Icing Smiles for a sweet little girl to celebrate the end of her chemotherapy. The family wanted a cake shaped like her favorite stuffed moose.
My design for this Moose was inspired by Little Cherry Cake Company's Bruno Bear cake.
The antlers were made using modeling chocolate. The cake was covered in fondant and the rest of the moose features were made using fondant. This was my first sculptured animal cake.
I really enjoyed making this cake for Icing Smiles.
Here's a picture of the cake with the stuffed animal moose.
Here's a picture of this wonderful little girl with her stuffed moose and the mouse cake.
Here's an in progress picture of the two cakes. I used a 12 linch cake and a 12 inch bowl for the body and a smaller bowl for the head. Both cakes were carved into the desired shape. The cake was strawberry with a strawberry filling and glaze.