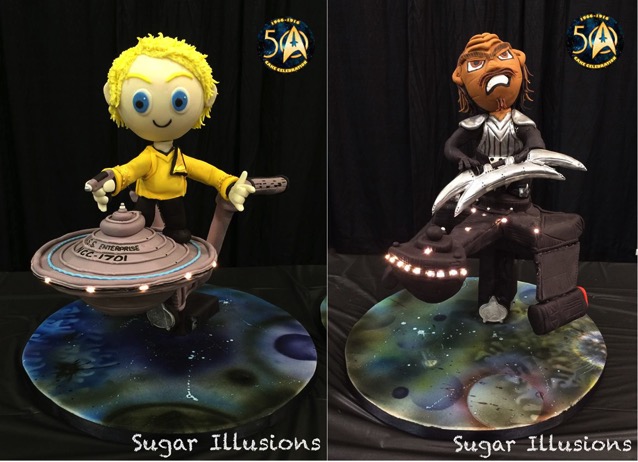 These Adorable Klingon and Captain Kirk Cakes were made by Stacy Coderre from Sweets by Stacy.
These Adorable Klingon and Captain Kirk Cakes are part of Star Trek Cake Celebration. A group of 35 cake designers and sugar artists from all over the world joined together to celebrate the 50th anniversary of Star Trek. These cakes are associated with the Cake: The Final Frontier – A Celebration of 50 Years of Star Trek Collaboration.
Here's Stacy's bio:
My name is Stacy Coderre. I'm a red seal pastry chef. Now specializing in custom sugar art and decorating. I have been in the food industry for over 20 years and in the last 7 years concentrated on custom edible pieces and displays. I have won numerous awards and placed 1st overall at the Calgary Stampede in 2013. Provided a comic themed cake display at the 10th anniversary of Calgary Comic Expo in 2015, and 2016. I am excited to be sharing another sugar piece for Star Trek. It seems im a comic cake nerd and cant get enough.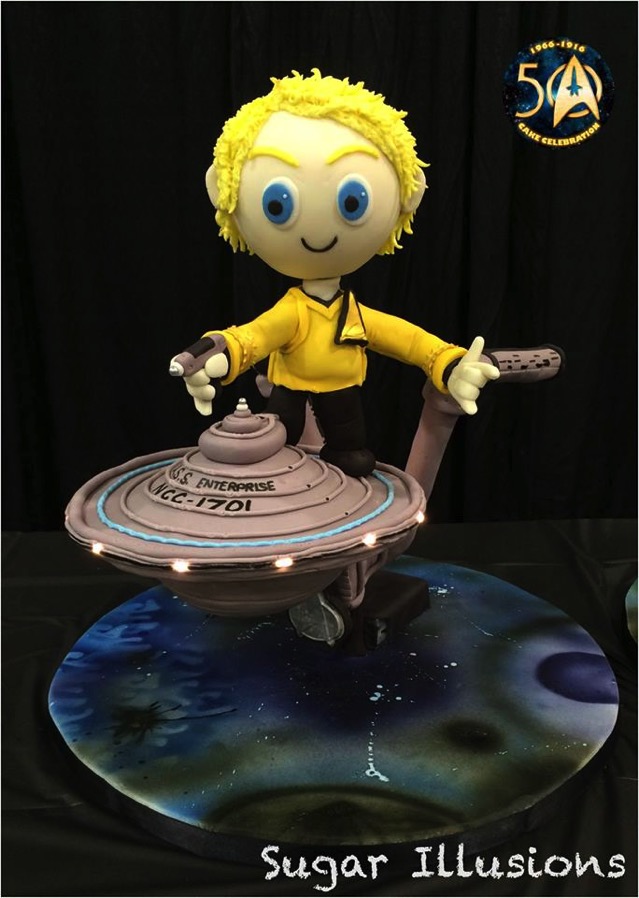 An adorable version of Captain Kirk holding a phaser. He is standing on the Enterprise.
Who knew a Klingon warrior could be so adorable!
This Klingon is holding a Bat'leth in his hands. He is standing on a Klingon Battle Cruiser.