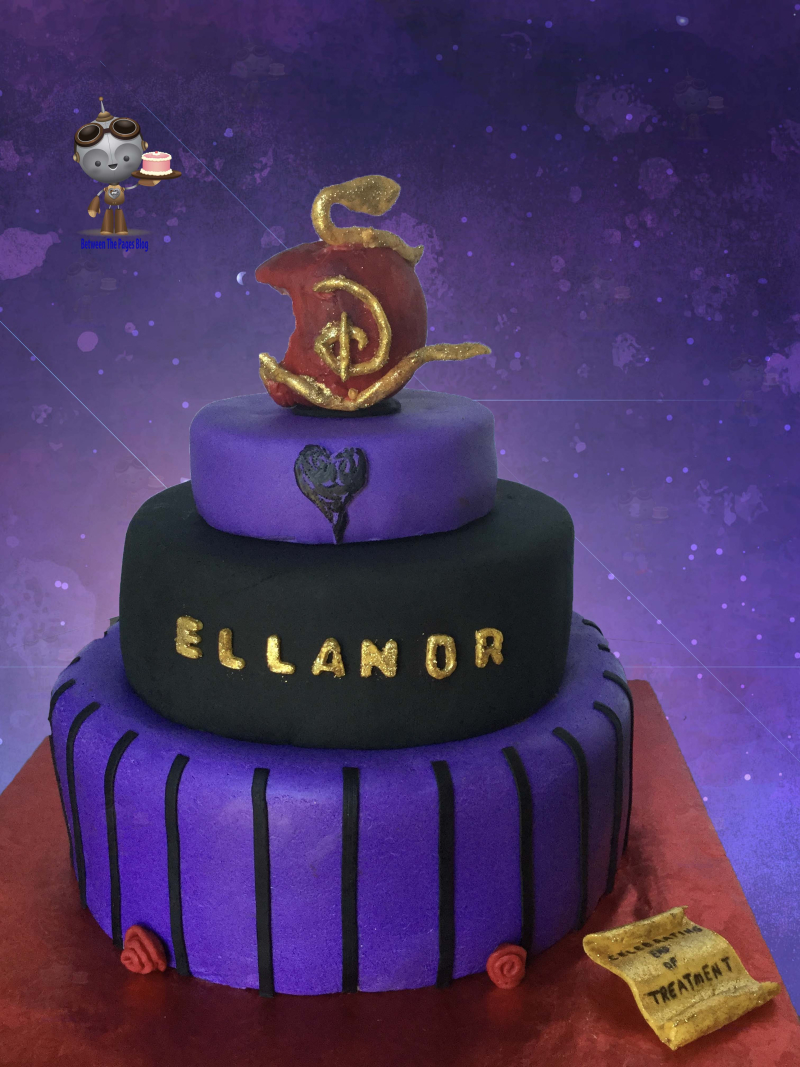 I made this Disney Descendants Cake for Icing Smiles for a little girl who is a huge Disney Descendants fan and who has Acute Lymphoblastic Leukemia. She wanted a cake that was purple, black, red, and gold.
The Disney Descendants apple is at the top of the cake. Mel's logo is on the purple layer beneath the apple. The child's name is in gold letters on the black cake layer. The bottom layer is purple with small black stripes.
The Disney Descendants apple was made using Rice Krispies Treats covered in modeling chocolate and painted with pedal dust. The gold vine is modeling chocolate covered in gold glitter dust.
The cake is composed of a six inch layer, a nine inch layer, and a twelve inch layer. The bottom 12 inch layer has red modeling chocolate ribbon roses at the bottom.
The tiny scroll at the corner of the cake says Celebrating End of Treatment. The scroll was made using modeling chocolate painted with gold glitter. The writing was edible marker.
Here's a picture of this wonderful little girl with her Disney Descendants cake.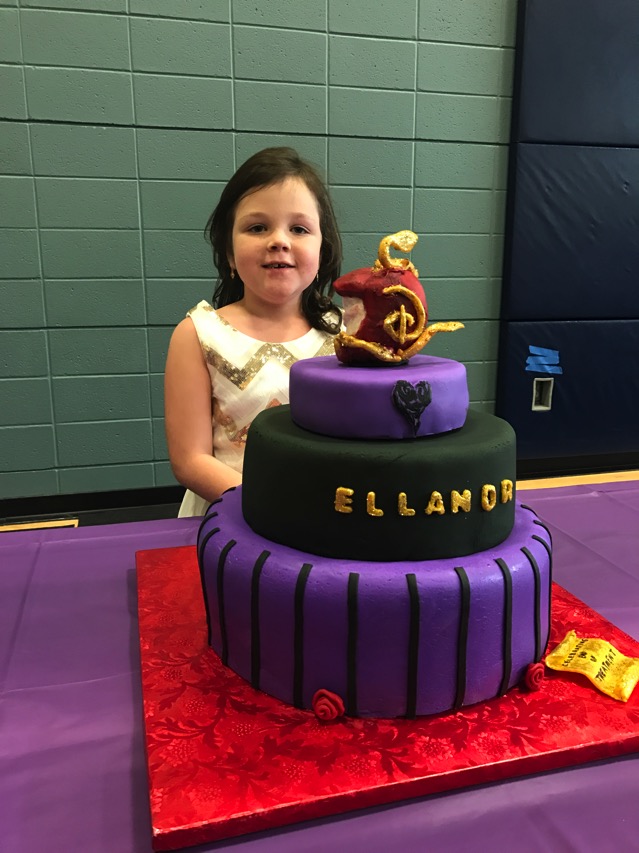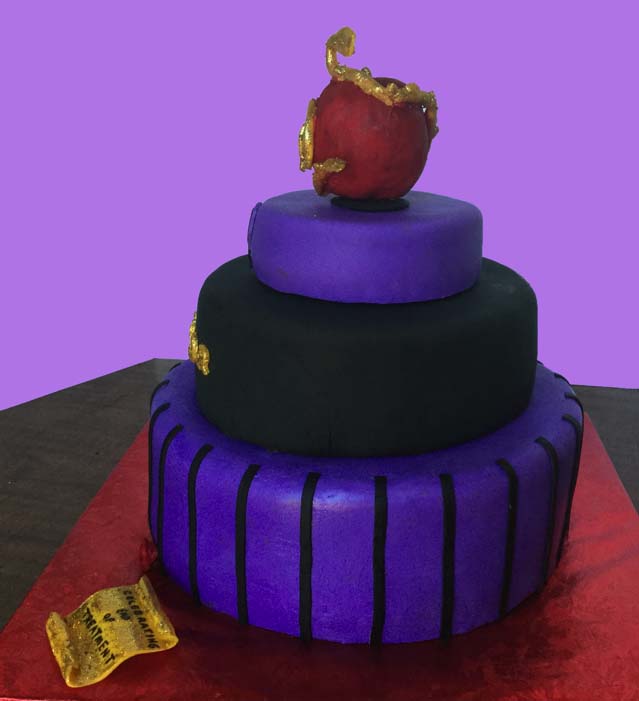 Here's a side view of the cake.