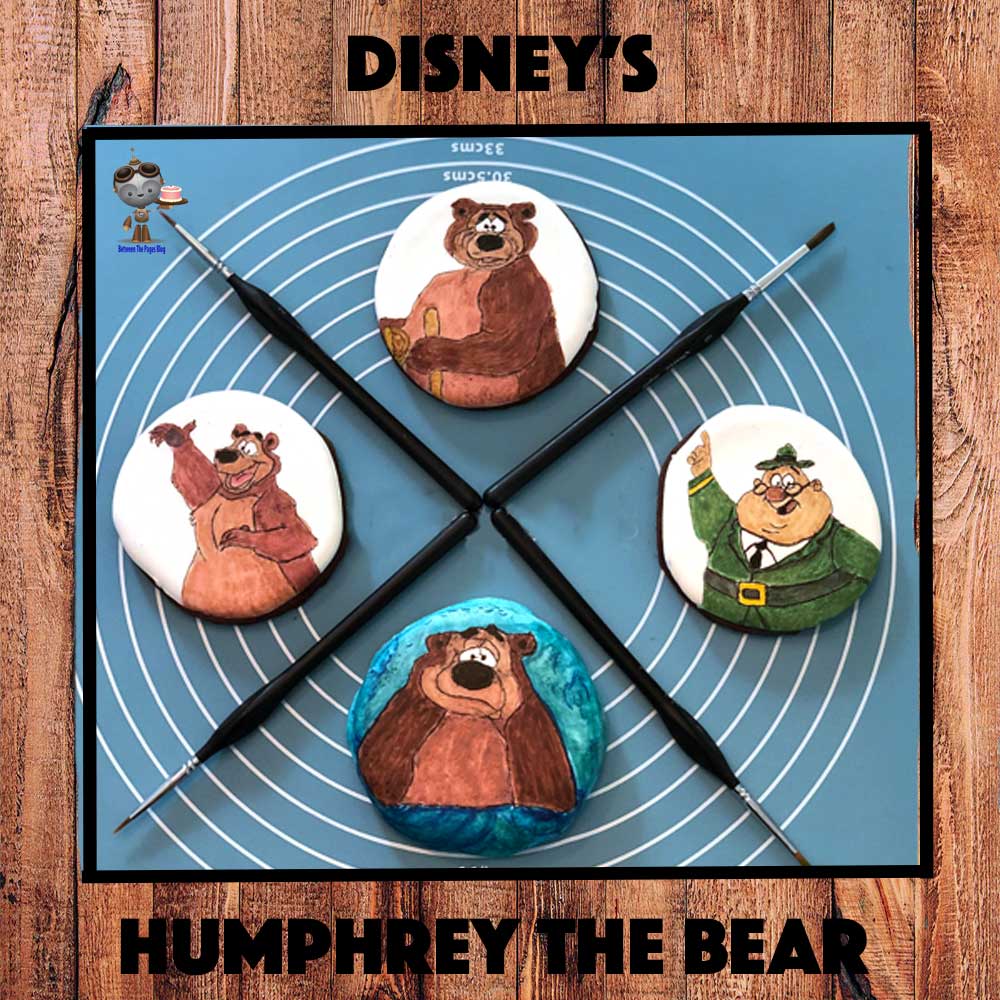 I made these cute Ranger Woodlore and Humphrey the Bear cookies because I really like these Disney cartoon characters. These cookes have 3 different poses for Humphrey the Bear.  The 4th cookie is Ranger J. Audubon Woodlore because when you see Humphrey, usually the Ranger is somewhere near by.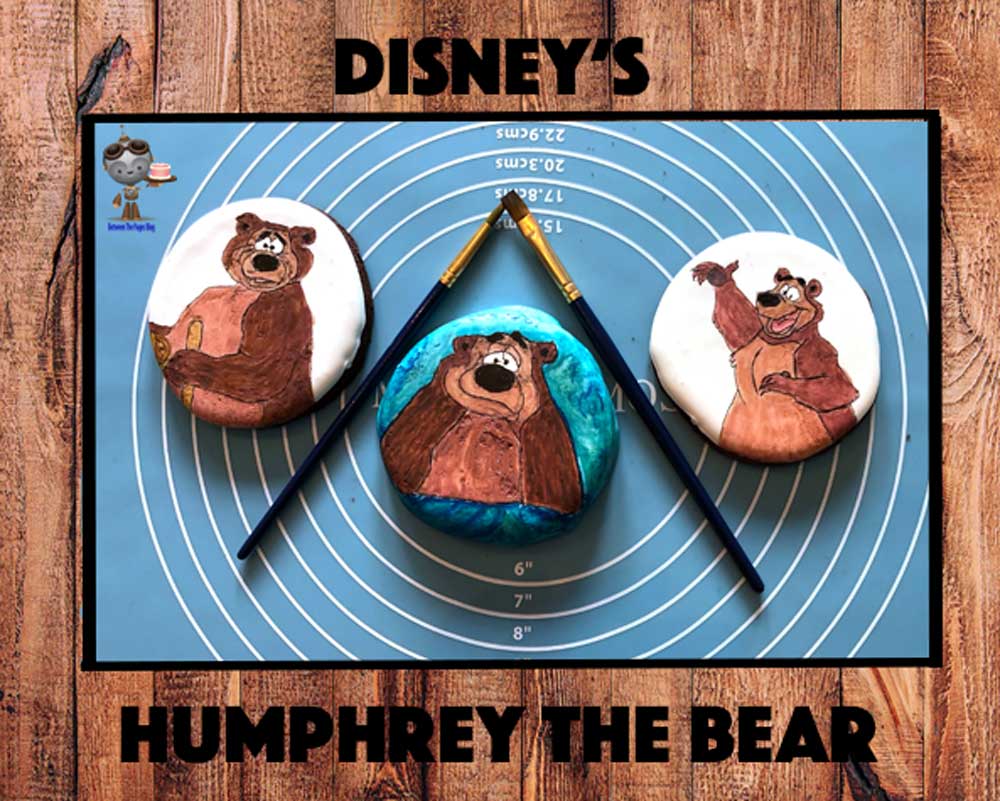 I love Humphrey's facial expressions. They convey all of his emotions since he does not talk.
The pose on the left cookie is from Disney's In the Bag cartoon where Ranger Woodlore gets the bears to pick up litter in the park. Humphrey is wearing a bag for the trash and he has a stick in the other hand.  Both are a yellow color.
 Ranger Woodlore and Humphrey the Bear Cookies
Ranger J. Audubon Woodlore is a wonderful character.  He is a nice addition to the bears and with Donald Duck. I used layers of green and black color to make his belt a dark green. His uniform is also several layers of green.  I added black lines around the belt and the collar to make them stand out. I also made his glasses a thicker black line so they would look like they were on top of his face.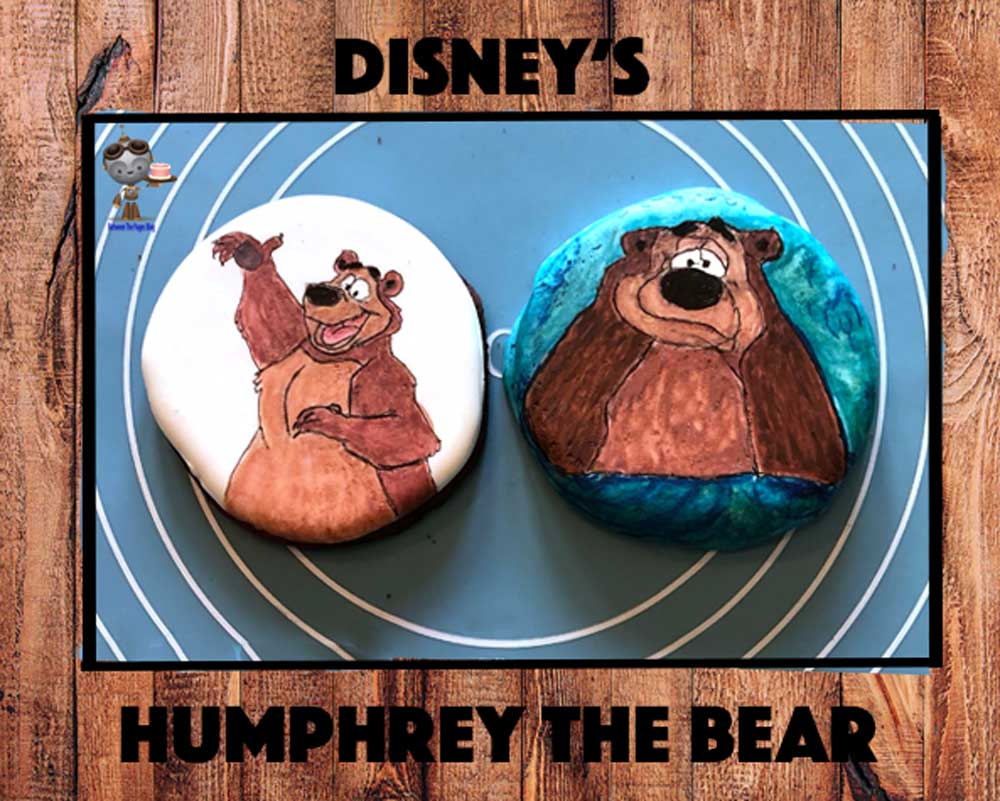 The Humphrey the Bear cookie on the left shows him with a happy expression on his face and waving.
The cookie on the right shows him surrounded by water. Humphrey is in the lake at the end of Disney's Hooked Bear cartoon just like he is in the cookie with blue water all around him. He has a disappointed look on his face since he did not have any fish at the end of the cartoon.
For years, Humphrey and Ranger Woodlore merchandise could be found at Walt Disney World's Wilderness lodge. My husband has a stuffed version of each character.  I wish they still carried it.
To see more Disney party ideas, take a look at these: