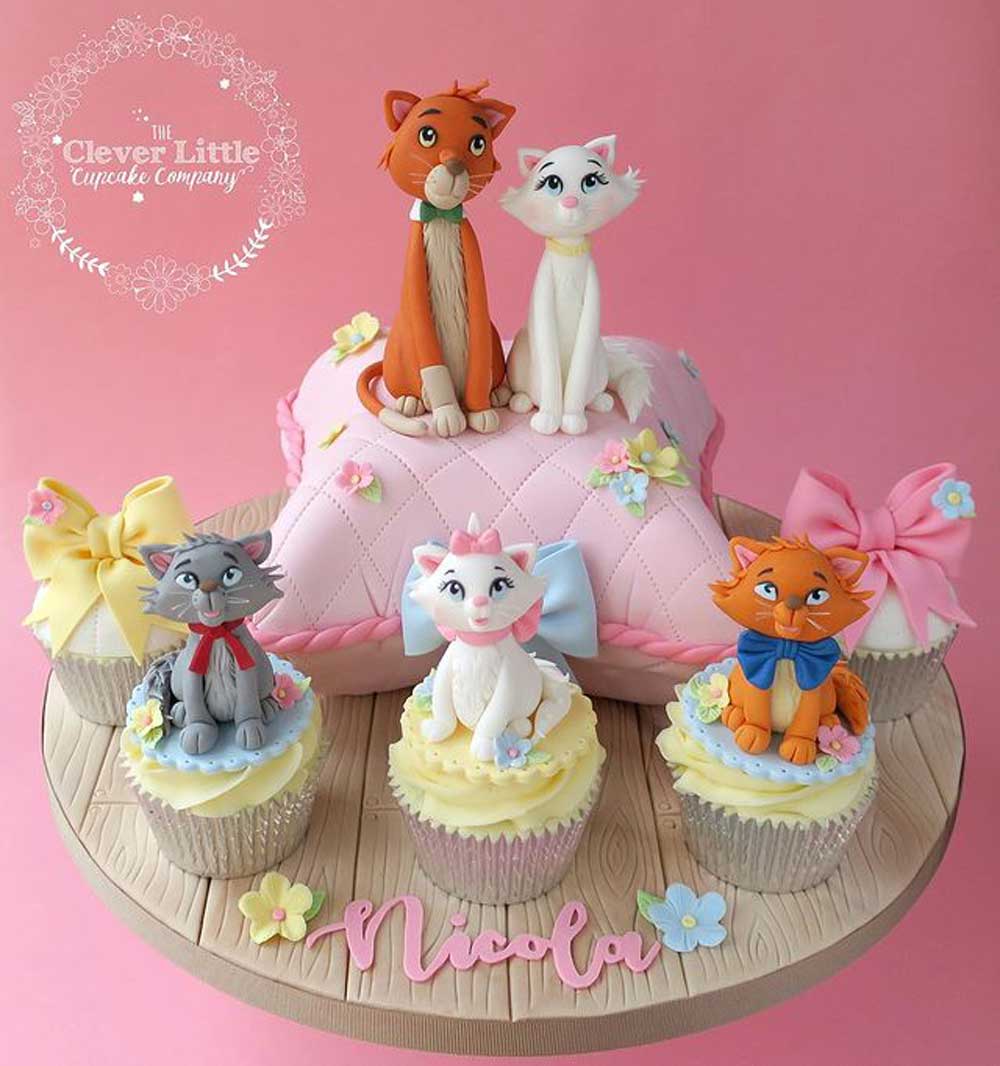 These Cute Aristocats Cake and Cupcakes feature Thomas O'Malley, Duchess, and her kittens – Marie, Berlioz, and Toulouse.
This wonderful cake and cupcakes were made by Amandas Little Cake Boutique – formally The Clever Little Cupcake Company.
Duchess and O'Malley are on top of a pink pillow made of cake. I like the way they overlook the cupcakes with the kittens.
A cupcake with a yellow bow is on one side of the pillow and a cupcake with a pink bow is on the other side of the pillow. The bows have small flowers that match the flowers on the pillow.
Cupcakes with Berlioz, Marie, and Toulouse are in front of the pillow. They also have matching small flowers to bring everything together.
Each cat is made of fondant or gumpaste and sits on a separate circle of fondant.
The birthday name is written in pink letters in front of the Marie cupcake. It has matching larger flowers on either side.
The cake board looks like wooden planks of a floor.
Marie is resting on a fondant circle so she can be placed on top of a cupcake.
For Marie Party Ideas and Aristocats Party ideas take a look at this
Marie in Paris Cake & this 3 tier Aristocats cake with the cats and Abigail and Amelia Gabble