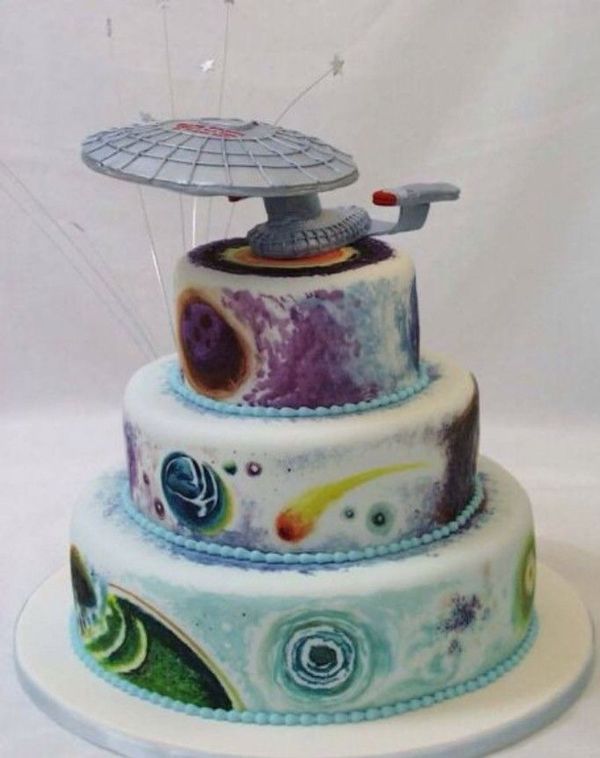 While working on my post
I Have Been and Always Shall Be Your Friend
 I found a lot of wonderful Star Trek sweets that I wanted to share so I made this post to showcase 25 Amazing Stark Trek Cakes and Pumpkin Carvings.
This stellar Star Trek Wedding Cake above featuring the Starship Enterprise was made by A Matter of Taste . The Enterprise is on top of this multi-tiered cake and the cake layers have pictures of planets and outer space.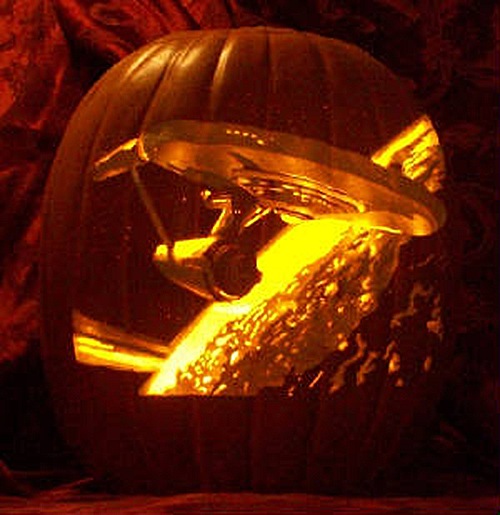 Alex Wer  made this Star Trek USS Enterprise Pumpkin Carving. The Enterprise is orbiting a planet.
This stellar Star Trek Cake features the original USS Enterprise. I really like the way it lights up. This amazing cake was made by 
 Charm City Cakes.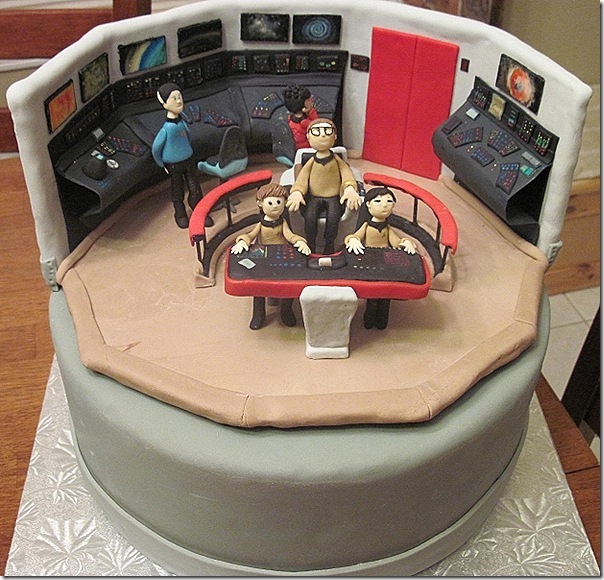 This spectacular Star Trek Grooms Cake was made by Cake Central member Cakesue. You can see the bridge positions and consoles.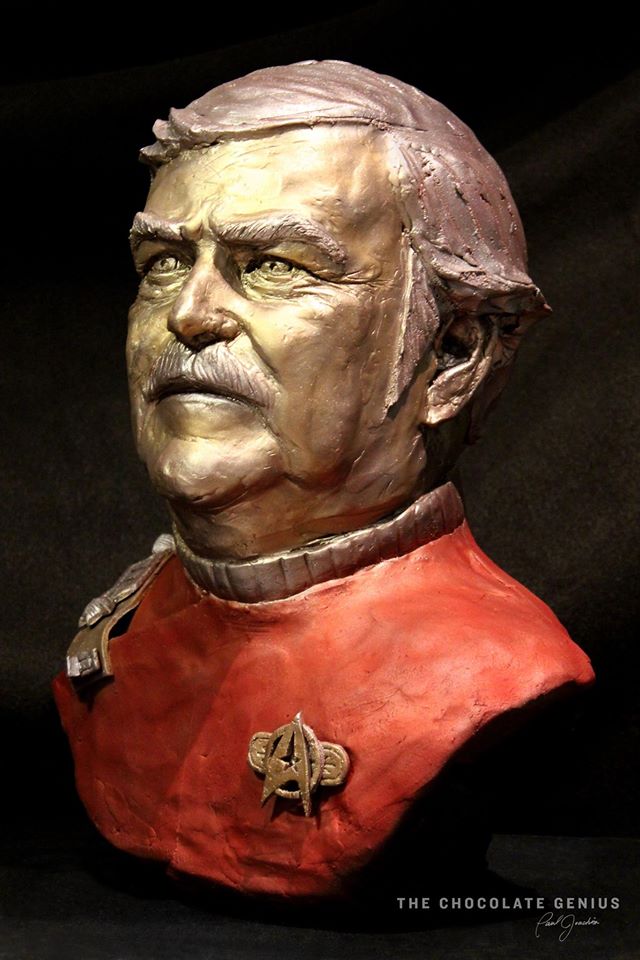 This Fabulous Montgomery Scott Chocolate Sculpture was made by Paul Joachim from The Chocolate Genius. This is an awesome bust of Scotty.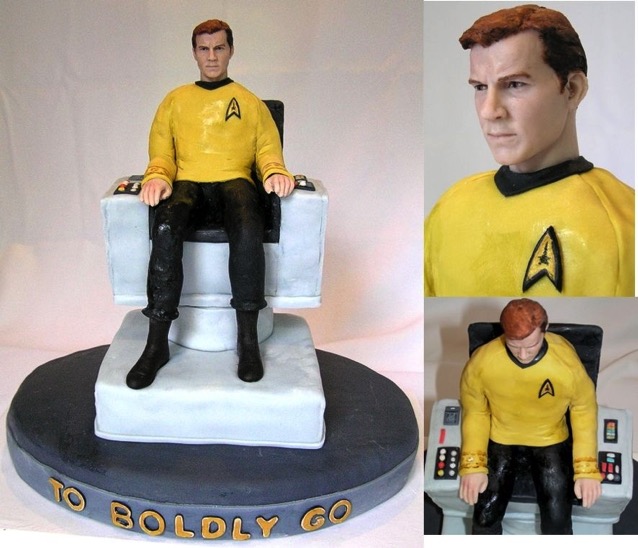 This amazing Captain Kirk Cake was made by Cake Central member Spense. Captain Kirk is in his captain's chair.
This terrific Captain Kirk Birthday Cake was made by A Wish and a Wisk Cakes. This Star Trek Birthday Cake has the birthday name as captain.
This Marvelous Star Trek Salt Vampire Cake was made by Jean Schapowal from Cakes With Character.  This episode contains the first appearance of Doctor Leonard McCoy. 
This Marvelous Uhura Cake  was made by Tissi Benvegna from La Torta che Vuoi Tu . Uhura is standing on a moon with the enterprise behind her.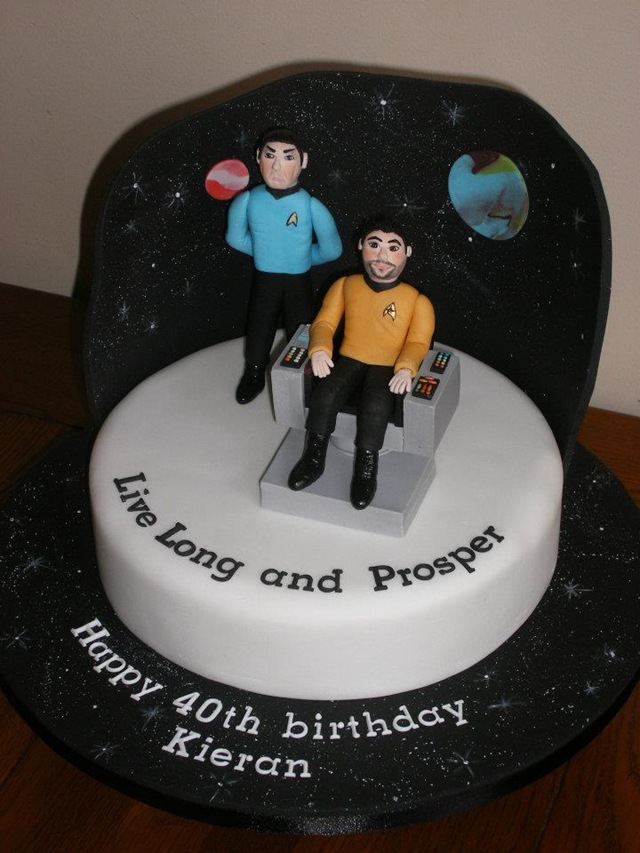 This wonderful Star Trek 40th Birthday Cake was made by Bake Cake Create. Spock is standing beside the birthday person who is dressed as ship's captain. The cake says 'Live Long and Prosper'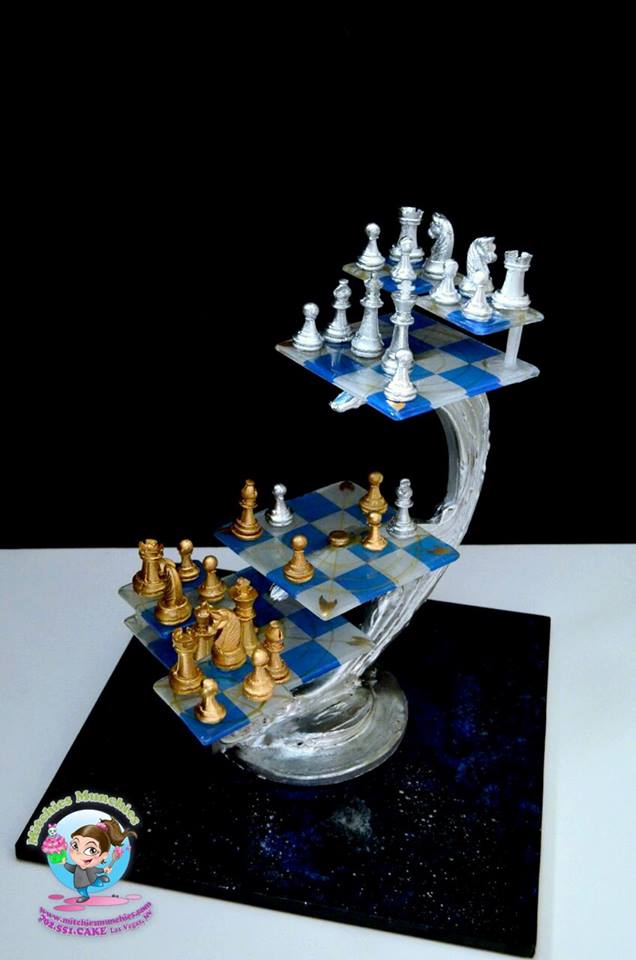 This Amazing Star Trek 3D Edible Chess Set was made by Mitchie Curran aka Chef Mitchie of Mitchies Munchies in Las Vegas, NV.
Captain Kirk and Spock both played this challenging game.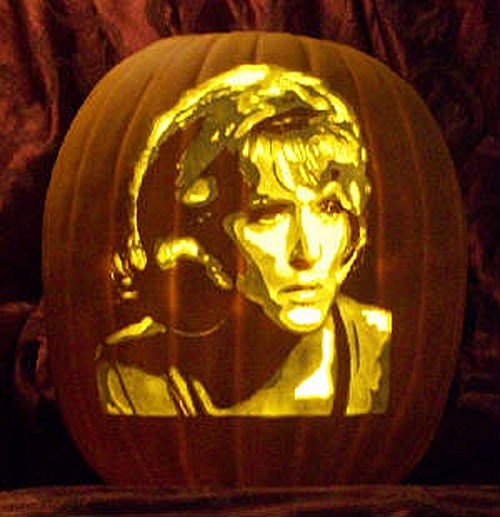 Alex Wer
  made this Nurse Chapel Pumpkin Carving. She was a great addition to sick bay.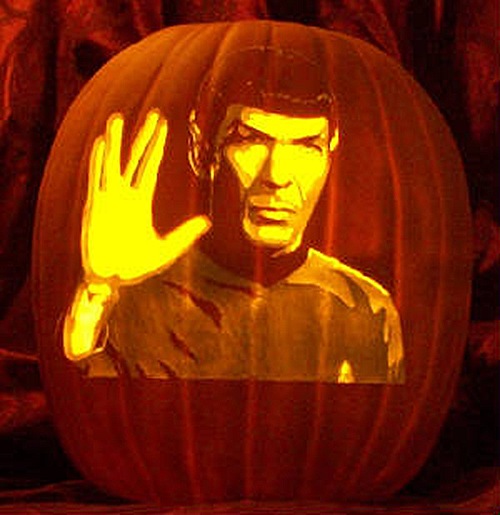 Spock holding up Vulcan salute and look's like he's about to say LLAP (Live Long and Prosper)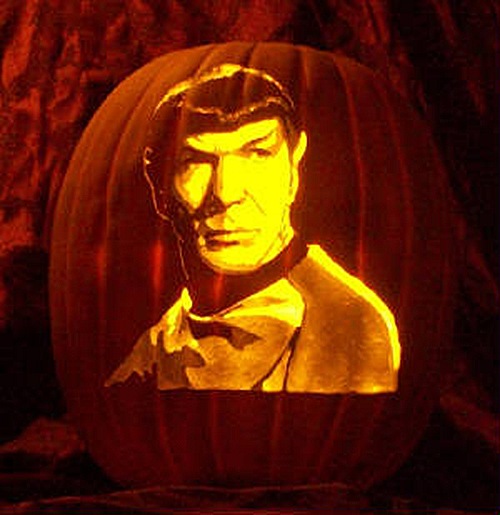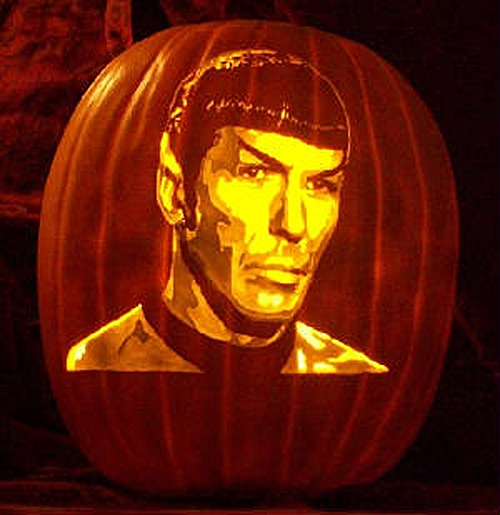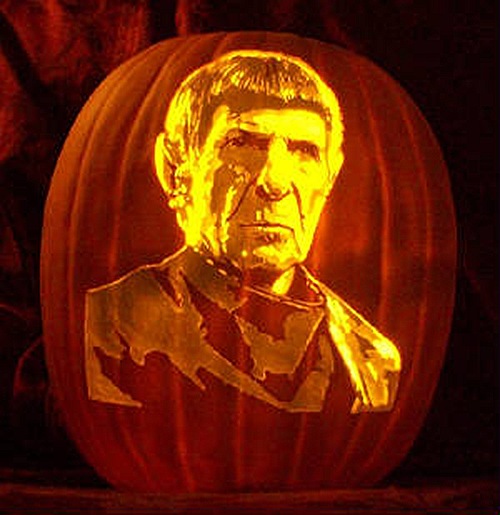 older Spock
Alex Wer
  made these Spock Pumpkin Carvings.
Captain Kirk from the movies.
Alex Wer  made these Captain Kirk Pumpkin Carvings.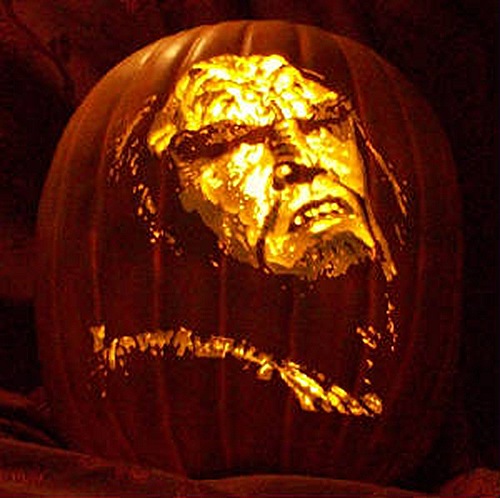 Alex Wer
  made this Klingon Pumpkin Carving.
This amazing Klingon Bird on Prey Cake was made by Celebration Generation Cakes for the opening night of "A Klingon Christmas Carol." The wingspan is about 4′, and the cake is about 3′ front to back.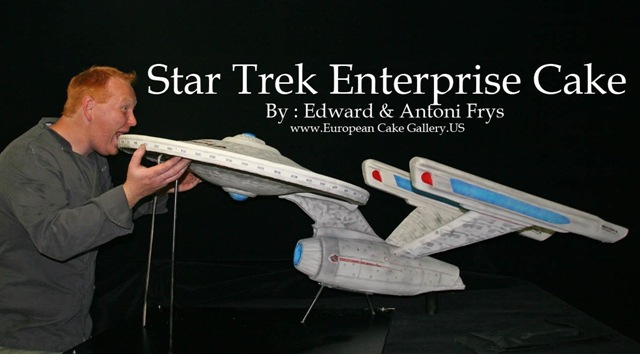 This Star Trek NCC-1701A USS Enterprise was created by the European Cake Gallery in Texas.  The support structure took three days to weld. The ship was constructed from foam, cake, Rice Krispies Treats, and white chocolate parts.
This Marvelous Spock Cake was made by the amazing  KupKake Tree. 
This cute Star Trek Cake was made by Emily Poage . Captain Kirk is standing beside the Enterprise.
This hand held Communicator cake was made by  Cake Lava. There is a Star Trek ComBadge beside the communicator. A tag says Live long and prosper and has the birthday name.
I wonder if Scotty is listening?