This Stellar Star Trek Wedding Cake was made by Little Cherry Cake Company. The couple loved all things Star Trek, Pumpkin, and Halloween so Tracey creatively combined these themes into this awesome wedding cake using carrot cake as a base. Notice one of the couple's pet cats on the side of the cake.
The cake has two tiers. Both tiers are orange pumpkins. The bride and groom are sitting on the top pumpkin. There is a black bat flying just below them. The bottom pumpkin has a face carved out.
The cake board is purple. There are green pumpkin vines and a black cat on the cake board.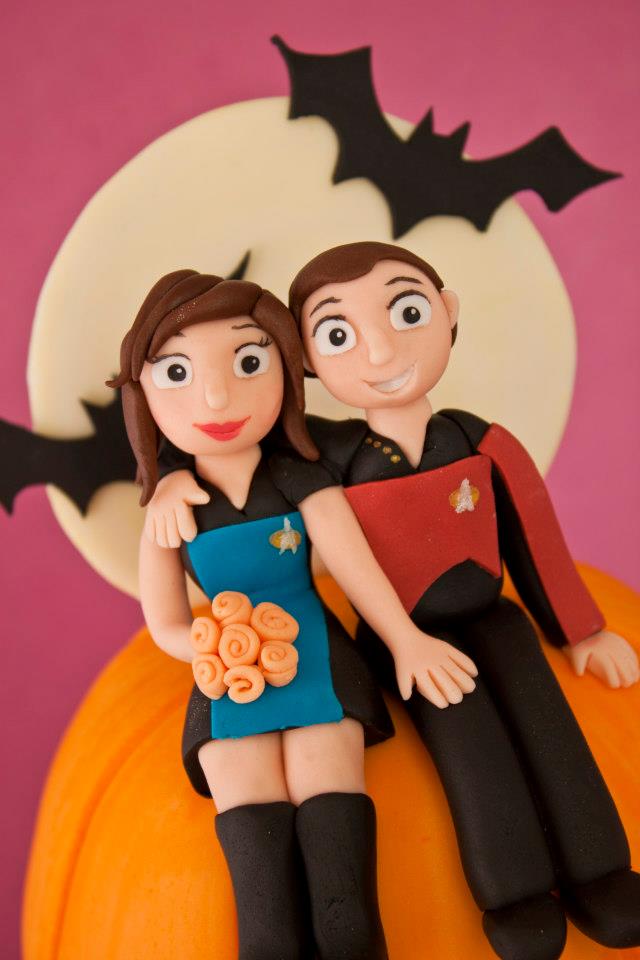 Here is a close-up of the Star Trek themed bride and groom. She is wearing a blue Star Trek uniform dress. She is holding orange roses in her hand. The roses are the same color orange as the pumpkins. The groom is wearing a red Star Fleet Captain's uniform. There is a large yellow moon behind them. Black bats are flying in front of the moon.
Their black and white cat is sitting on a green pumpkin leaf on the cake.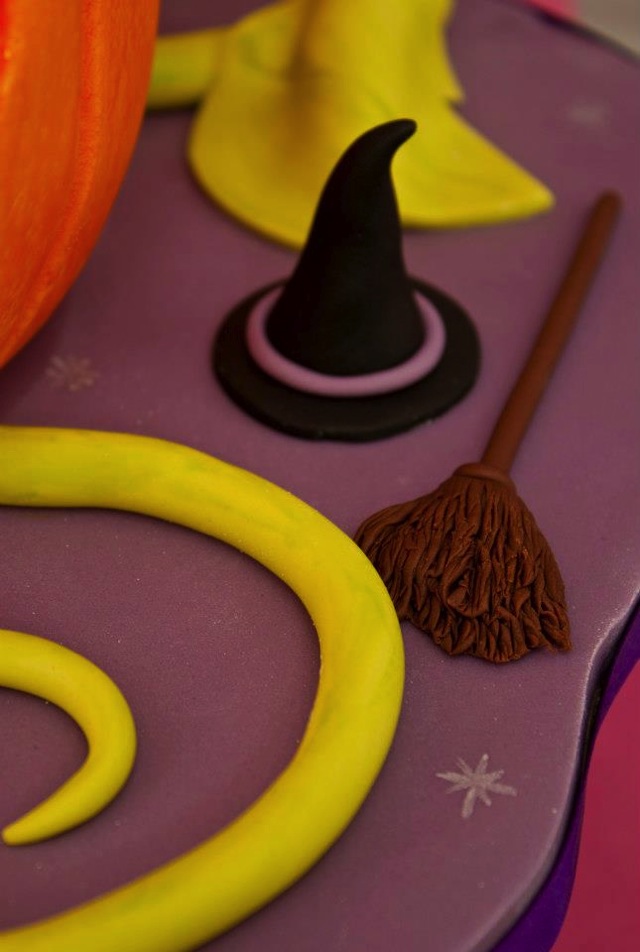 Here's a black witch's hat and brown broom beside the cake.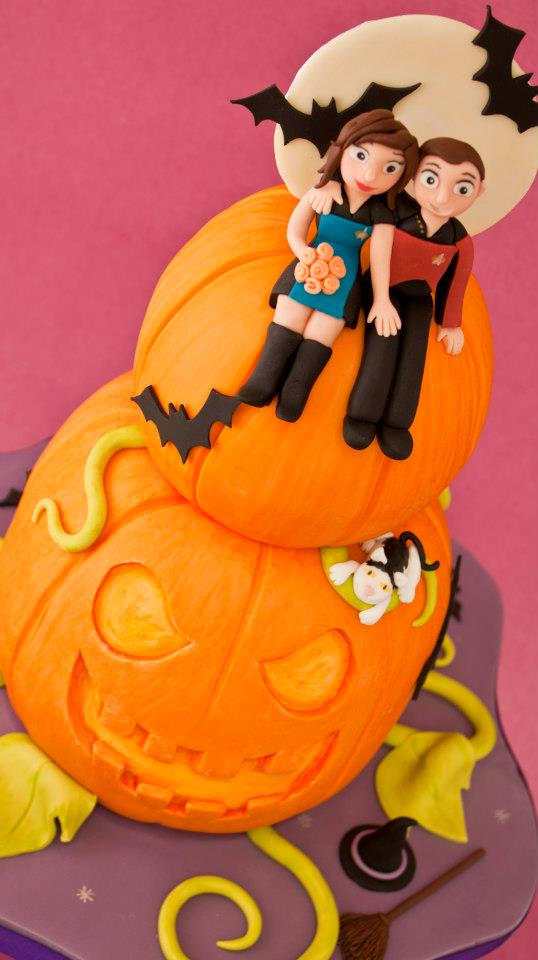 The bottom cake layer is a Jack-o-Lantern with a scary face.
Planning a Star Trek Party? These treats will help you make it so!