This Marvelous Edelweiss Violin Cake was made by Jennifer Tocker Moshier from Prima Cakes and Cookies.
This Fabulous Edelweiss Violin Cake was made for the The Power of Music Collaboration which is a cake collaboration where sugar artists have created pieces in many different sugar art forms (cake, isomalt, cookie, cupcake) to represent music that really affected them. This collaboration was done in honor of World Music day. World Music Day celebrates music in all its forms and the impact it's had on the world and the human spirit.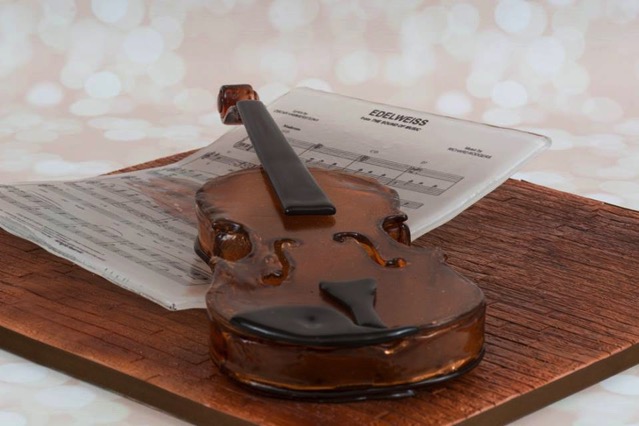 Here is Jennifer's description of this Fabulous cake:
My inspiration song is Edelweiss from the movie The Sound of Music. When I was in the 3rd grade I was learning to play the violin and we were doing a number of songs from the musical for a concert. When we learned this song I wanted to play nothing else. I continued Violin for another year but faked it because all I wanted to place was Edelweiss. I just loved the sound of the song.