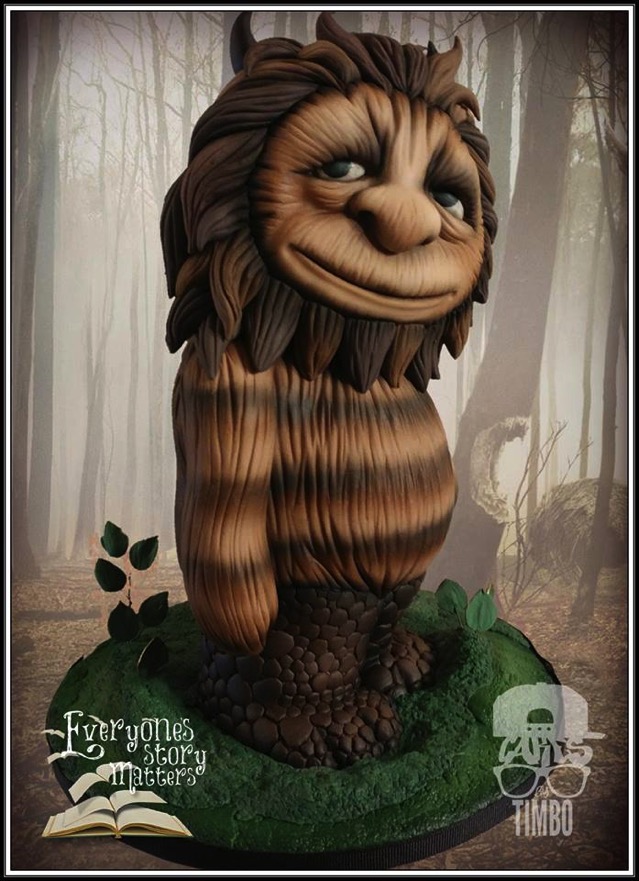 This Terrific Where The Wild Things Are Cake was made by Timbo Sullivan from Cakes by Timbo. This Marvelous wild thing, Carol, is brown and has horns. He is standing in green grass. He has some features that look similar to a lion.
This Terrific Where The Wild Things Are Cake was made for the Everyone's Story Matters Collaboration which is an international cake collaboration celebrating International Literacy Day in support of ALS Research. To celebrate International Literacy Day, a group of cake artists, from around the world, decided to honour all of the stories that matter to them, and to their children. William Joyce says it best in one of his books "Everyone's story matters."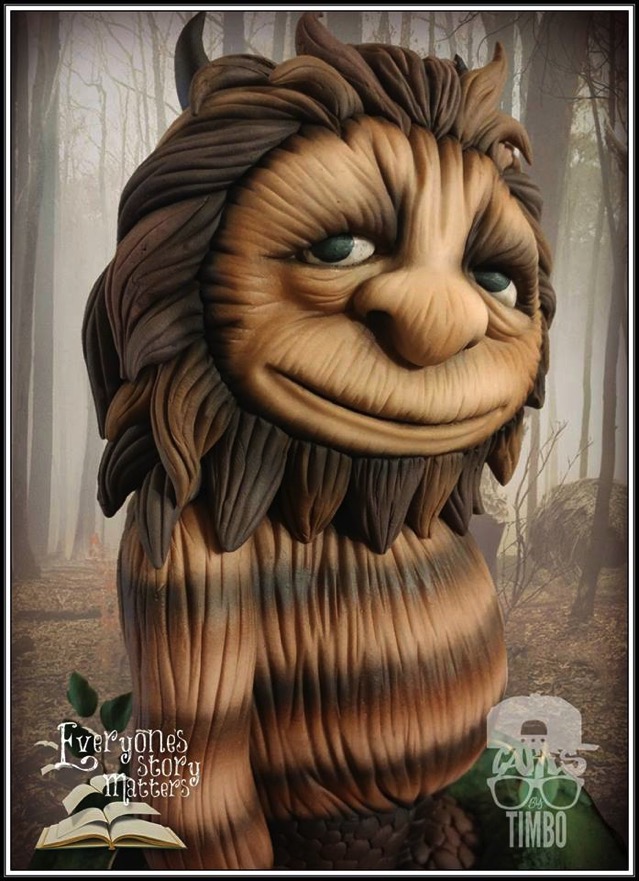 Here is Timbo's description of this Fabulous cake:
Where The Wild Things Are is the first book I read by myself as a child in first grade, and one of the only books I remember having. I was a big day-dreamer when I was young, so I really liked reading books about kids using their imagination. I'm almost positive this book is the reason I'm so into fantasy and monsters now. I chose to make my favorite "wild thing", Carol. Ironically, this book that I started reading my first year of school ever….was turned into a movie the year I graduated.