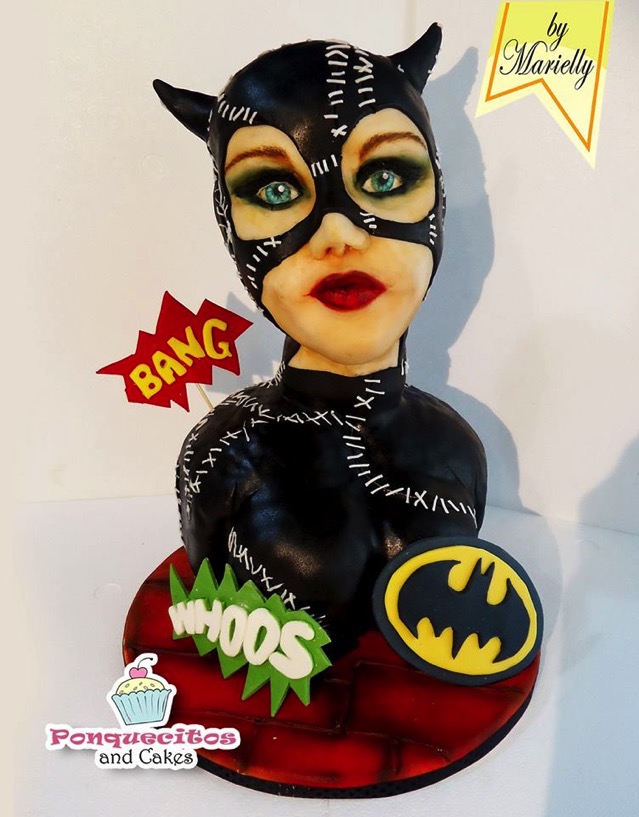 This Superb Catwoman Sculpted Cake was made by Marielly Parra from Ponquecitos and Cakes.
This Cake is based on Michelle Pfeiffer's version of this character in Batman Returns. Catwoman has on her black costume with white stitching. Her cowl has cat ears.
The cake board is made to look like red bricks.
More Batman Cakes