These amazing Thor Cookies were made by HunnyBunny Cookies and Cakes. These cookies are designed to be cake toppers, which is why they have the stick in them.
There are five cookies in this set. Two cookies feature bolts of lightning. One cookie features Mjolnir. One cookies is the logo from Marvel's Thor comic books. The final cookie features Thor.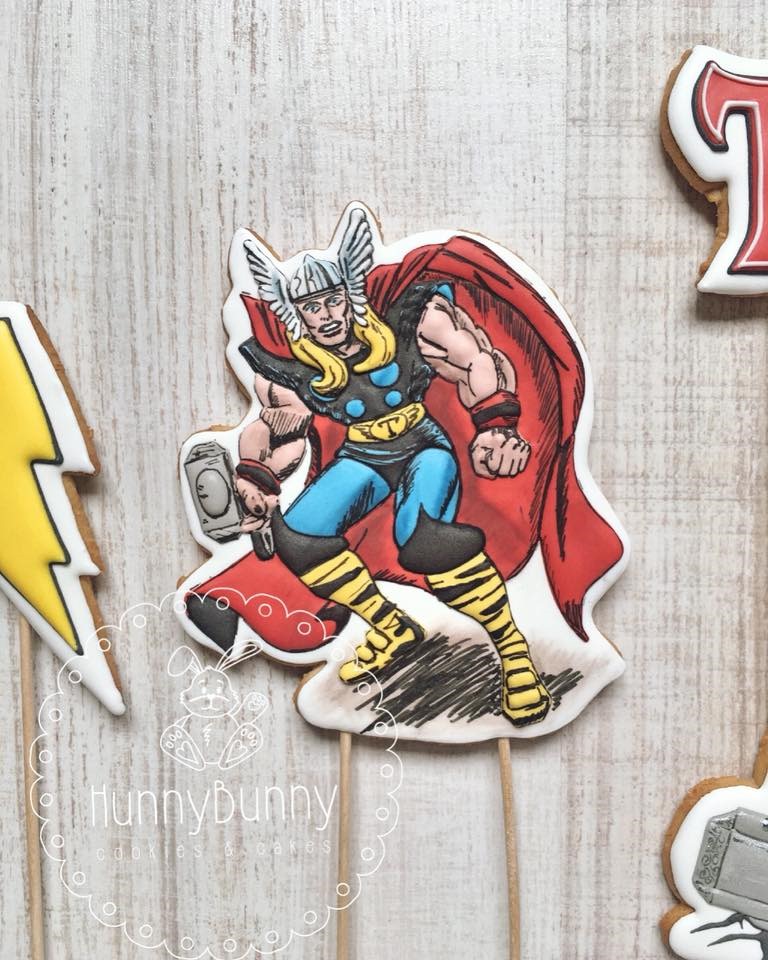 Here is a close-up of this amazing Thor Cookie. This detail on this cookie is simply stunning. Thor has his large yellow and black boots, his red cape, his golden belt with the letter T on it, his wrist bands, the tunic with the armor on the chest, his oversized flowing red cape, long blond hair, and his silver helmet. Thor is holding Mjolnir.
Take a look at these marvelous Thor Cakes & Cookies