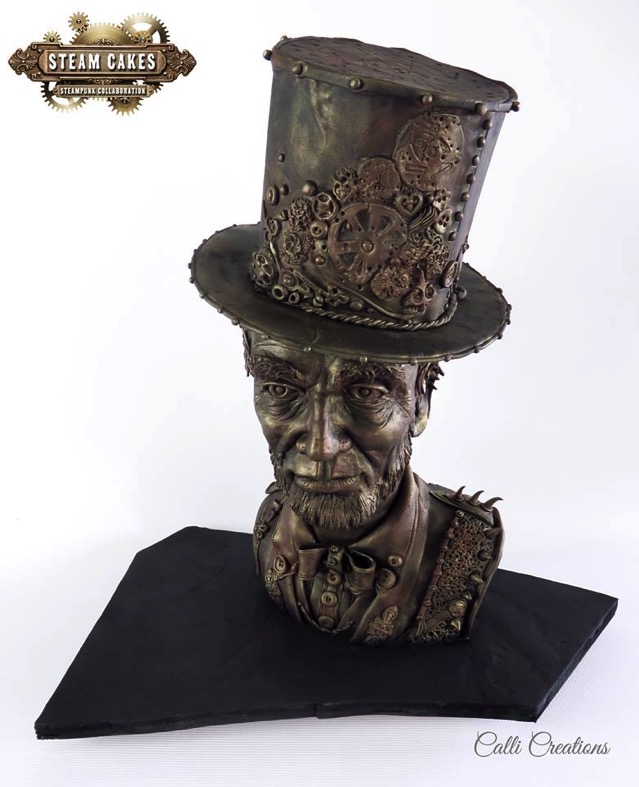 This Marvelous Abraham Lincoln Steampunk Cake was made by Calli Hopper of Calli Creations.
This Marvelous cake was created for the Steam Cakes – Steampunk Collaboration. To celebrate the Steampunk International Day, Cake Artists from around the world gathered to create their own edible Steampunk masterpieces.
Here's Calli's description of this Wonderful Cake:
Abe Lincoln I was inspired to attempt sculpting the historic Abraham Lincoln's face. I find his chiseled features fascinating and an insight to this interesting man. I've used artistic licence in adding steampunk features to his tall top hat and a little on his jacket. Sculpted all with Saracino modelling chocolate mixed with a little modelling paste. Saracino lustre colours used to create a bronzed metallic look. Everything is hand modelled and made my own steampunk molds for hat detailing. Made with: Saracino modelling chocolate and colours.