This marvelous cake was made by Erandeny Cuevas of Luxury Baker Design.
This wonderful cake is part of the Disney Deviant Sugar Art collaboration which features amazing worldwide artists who have created cakes and sugar art inspired by Disney characters.
Imagine a twist to the story of Peter Pan where Captain Hook and the crocodile are best friends. That's the theme of this superb cake. They are standing together on an island.
Captain Hook is wearing a red jacket and a fancy shirt.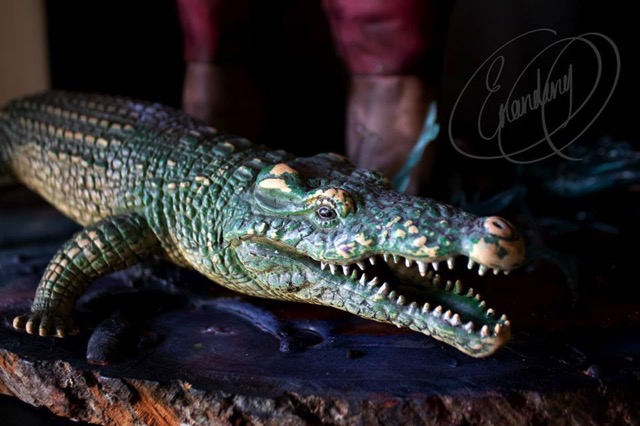 the crocodile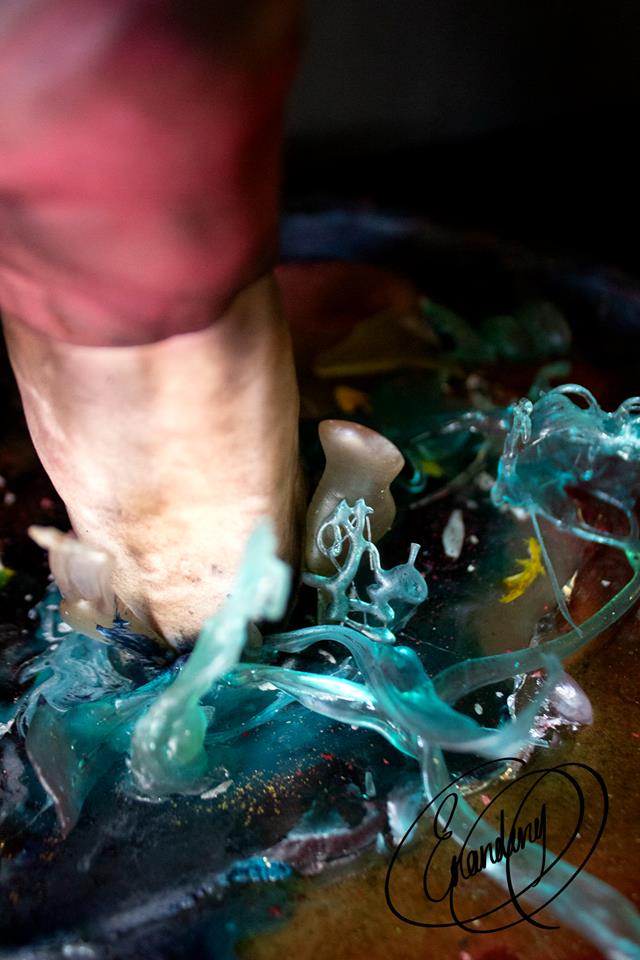 looks like water was made from isomalt