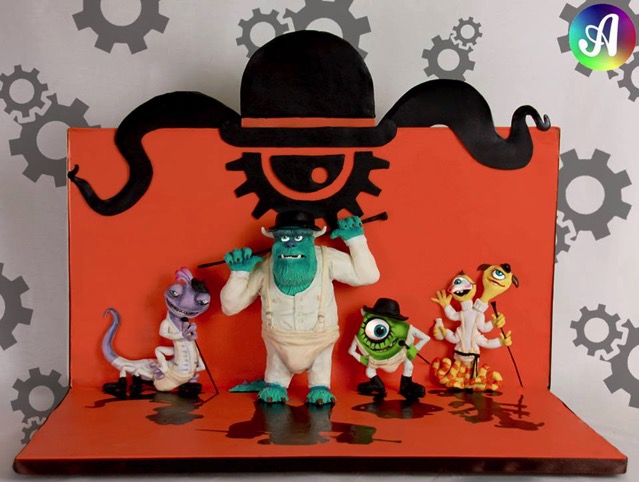 This Marvelous Monsters, Inc. Clockwork Orange Mash-up Cake features the characters of Monsters Inc. dressed as characters in the movie A Clockwork Orange.
This wonderful cake was made by ARTYM.
This wonderful cake is part of the Disney Deviant Sugar Art collaboration which features amazing worldwide artists who have created cakes and sugar art inspired by Disney characters.
Here's the baker's description of this amazing cake:
I have chosen Monsters Inc because they are one of my favourite animated movies and Clockwork Orange is a cult movie giving these adorable monsters that twist and deviousness required for this wonderful collaboration in which I have the honour to have participated for the second year! I have used Satin Ice fondant, Saracino Pasta model and Sugarflair pigments.