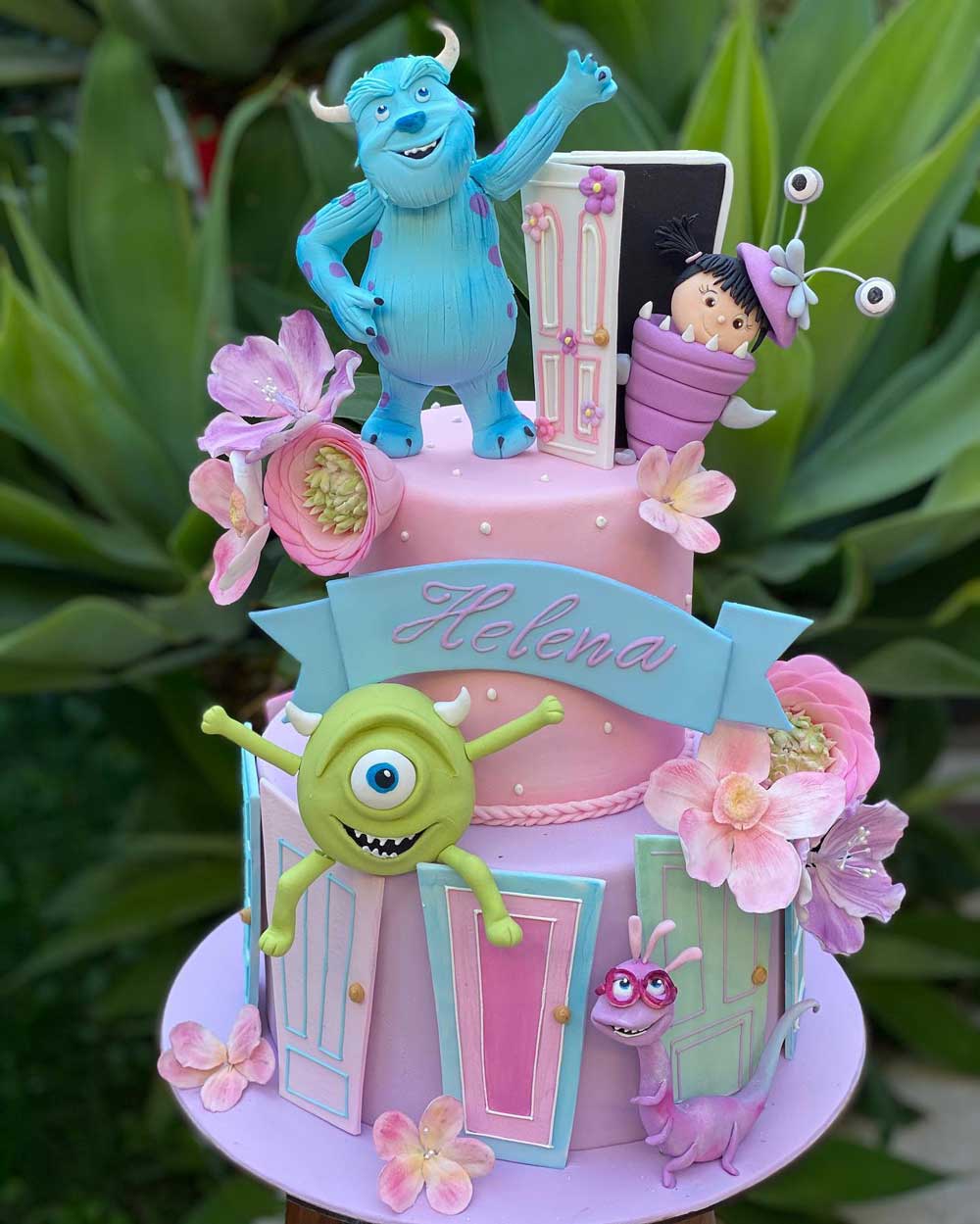 This Monsters Inc 1st Birthday Party features a two tiered cake with fondant figures of Randall, Mike, Sulley, and Boo. Also fondant scare floor kids room doors are around the bottom tier of the cake. The birthday name is written in purple letters on a blue banner. In addition there are mini-cakes and cupcakes with these Disney Monsters Inc characters.
These wonderful cake and mini cakes were made by Solange Cake.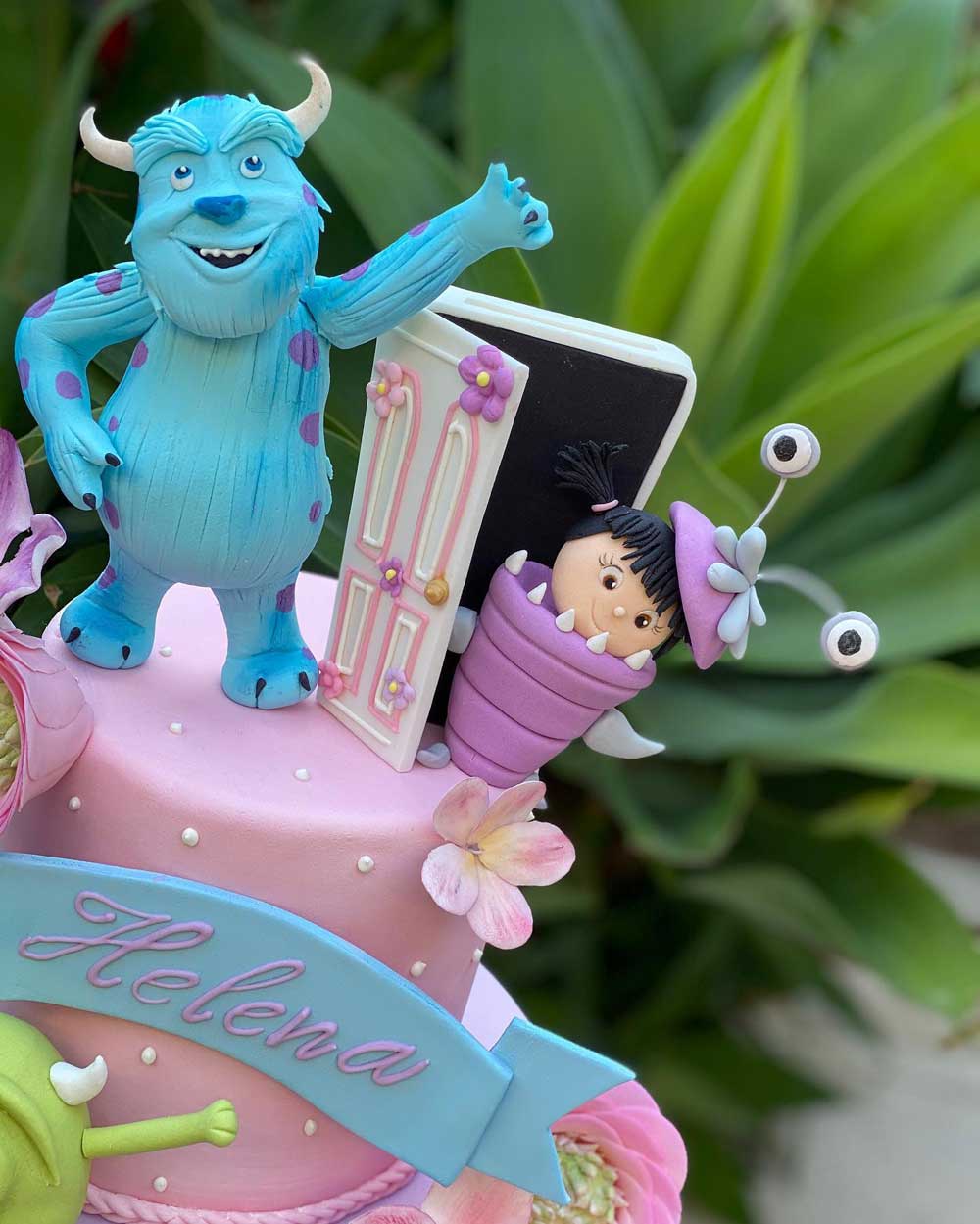 A fondant Sulley figure is on the top of the cake beside Boo's door. Boos is standing just in front of the door. She is dressed in her monster costume.
Here's a close-up of a fondant Randall figure about to sneak inside a door.
In addition, these tall cupcakes or mini-cakes feature terrific fondant figures of Boo in her monster costume, Sulley, and Mike. Flowers are at the bottom and match the flowers on the cake.
Also these Monsters Inc mashup mini-cakes feature a tier for Sulley, one for Mike, and a top tier for Boo.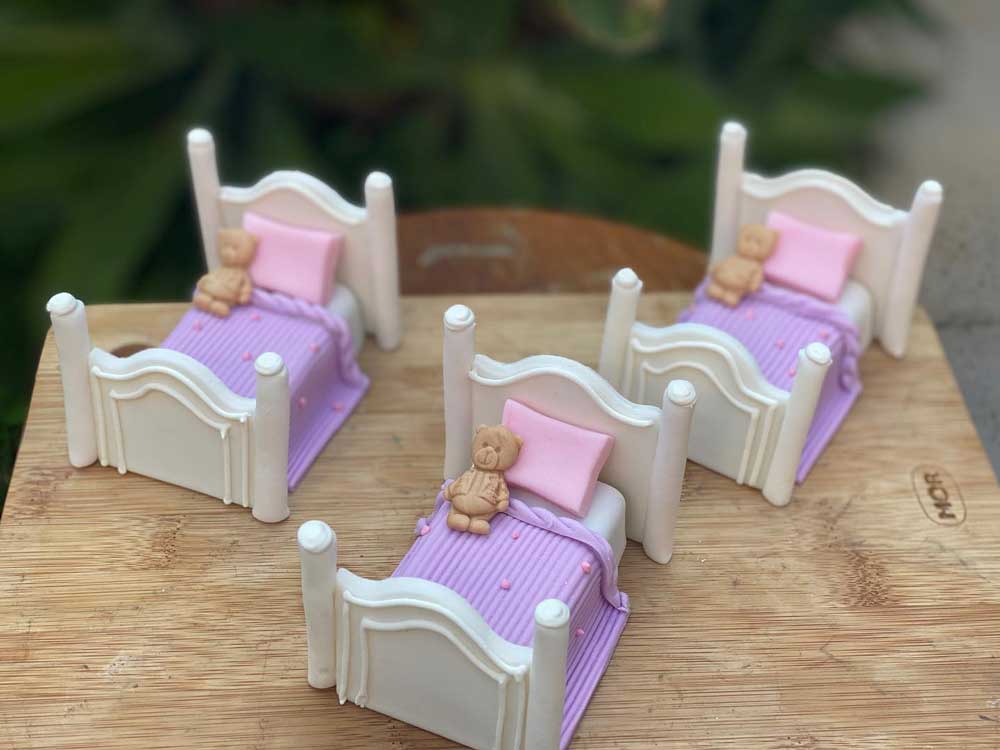 Finally these mini cakes of Boo's bed with a teddy bear look adorable.
Looking for Monsters, Inc party ideas?
Spooktacular Monsters Inc. Cake Pops
Boo's Birthday celebration with James Sullivan and Mike cake
Boo say Happy Birthday Monsters, Inc style with this cake