These spooktacular Monsters, Inc. Cake Pops featuring Mike and Sulley were made by Sweetly Dipped Confections. The detail on these is wonderful. Mike has a single giant green eye, his mouth is open, and you can see his bottom teeth. Sulley looks like he is covered in blue fur with little splotches of purple. He has a blue eyes and a dark blue nose.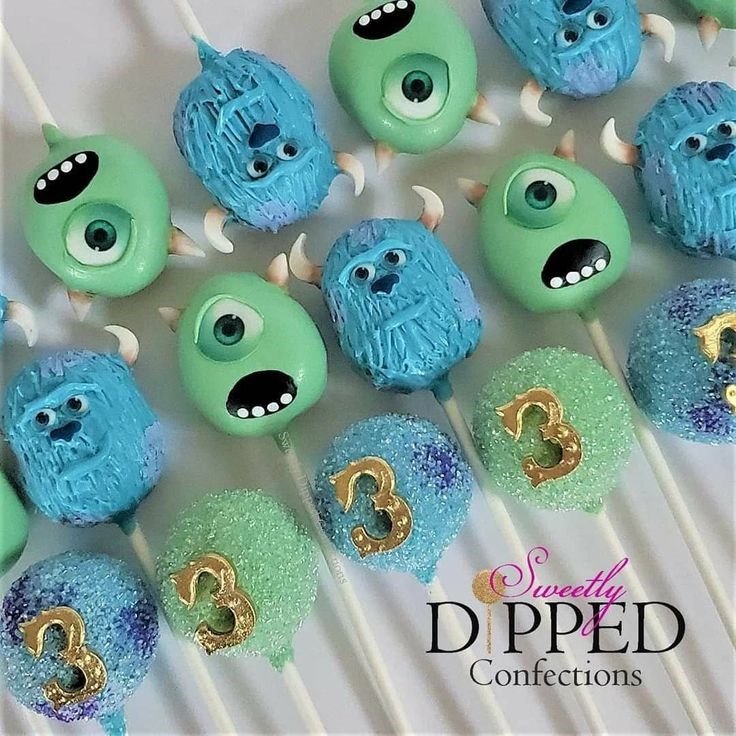 Here is the full set which was made for a lucky kid's 3rd birthday party. The matching blue and green 3rd birthday cake pops are a really nice touch.
Looking for more spooktacular treats? Check out these amazing Monsters, Inc. Cakes and Cookies.