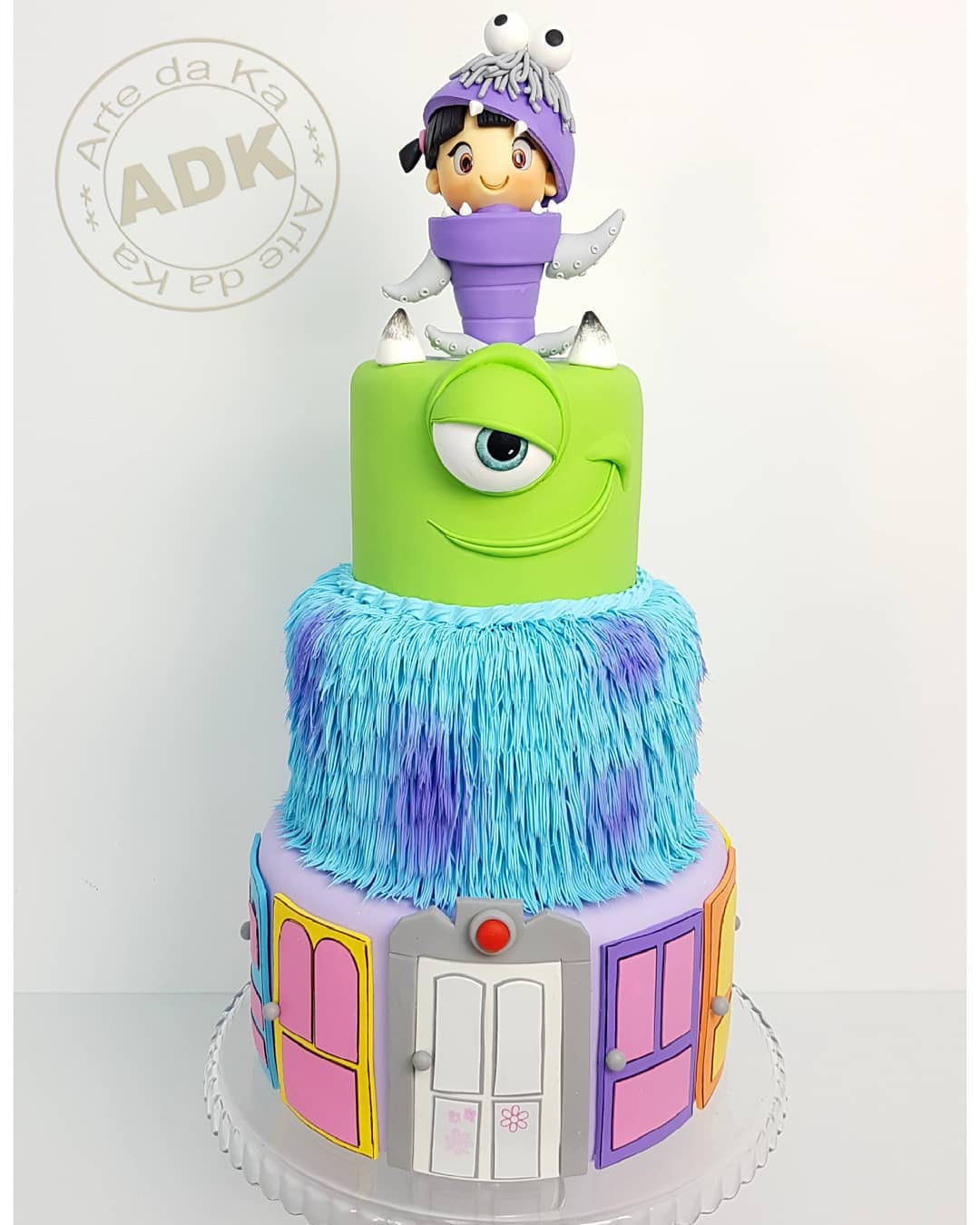 This Boo Mike and Sulley Cake features a fondant Boo figure dressed as a monster at the top of the cake. The top tier is Mike Wazowski. The middle tier is blue fur to represent James P. Sullivan's (Sulley) fu. In addition the bottom tier is covered with doors from the scare floor.
This wonderful cake was made by Art DaKa. Mike's tier is lime green and has his eye and a cute smile on his face. Next Sulley's tier has fondant blue fur with purple spots to match his fur. It looks like a lot of lot of piped string art for this tier. In addition the bottom tier is covered in light purple fondant. Also the fondant doors are separate colorful pieces of fondant. Boo's door has flowers drawn on it and it is in the door activator.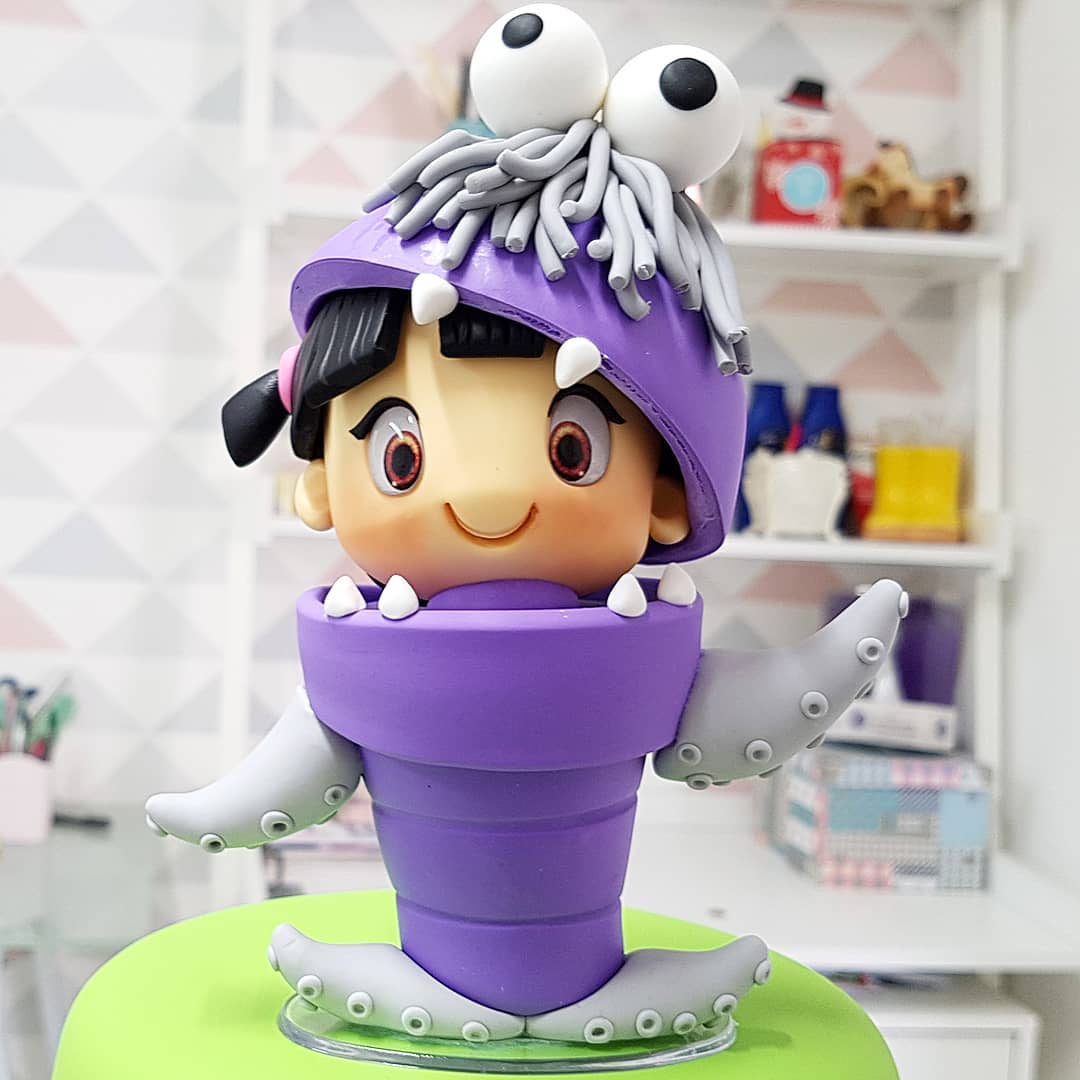 This fondant Boo figure is adorable. She is sticking her human head out of the monster suit. Also it looks like a purple flower pot she is wearing with tentacles and eyes attached. Finally her eyes make her look so full of life and energy.
Looking for Monsters, Inc party ideas?
Spooktacular Monsters Inc. Cake Pops
Boo's Birthday celebration with James Sullivan and Mike cake