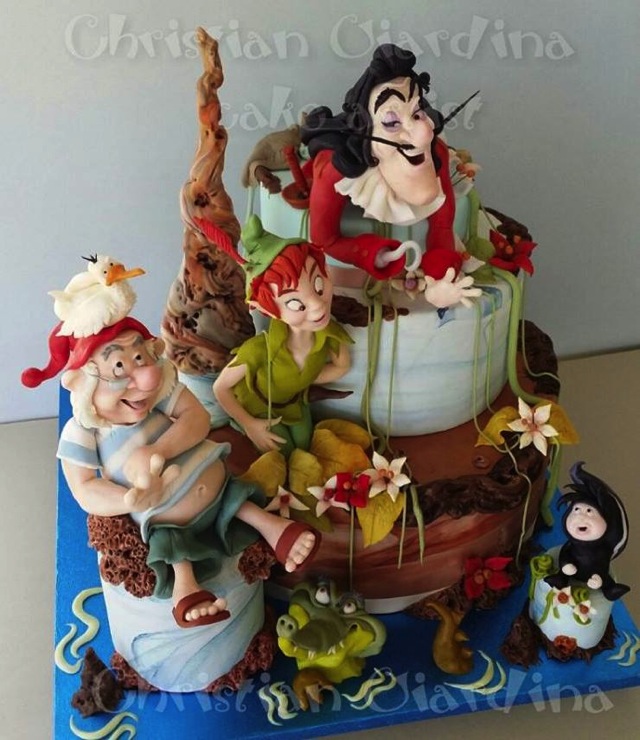 This Amazing Peter Pan Cake was made byLe Torte Di Christian Giardina. This fabulous Disney Cake features Captain Hook, Peter Pan, Mr. Smee, Tick-Tock, and one of the lost boys.
Captain Hook is on the top of this multi-tiered Disney cake. He is wearing his red jacket. Peter Pan is near him dressed his green outfit with his green hat with a red feather. Near Peter Pam is Mr. Smee. He is sitting on a small light blue cake with brown sponges on it. Mr. Smee is wearing blue shorts and a blue and white striped shirt. He has on a red hat and a white bird is sitting on his hat. He has on brown sandals. Tick-Tock is in the water below Mr. Smee. On the other side of Tick-Tock, a lost boy is dressed as a black skunk. The lost boy is sitting on a small light blue cake.
The cake board is blue to represent water.