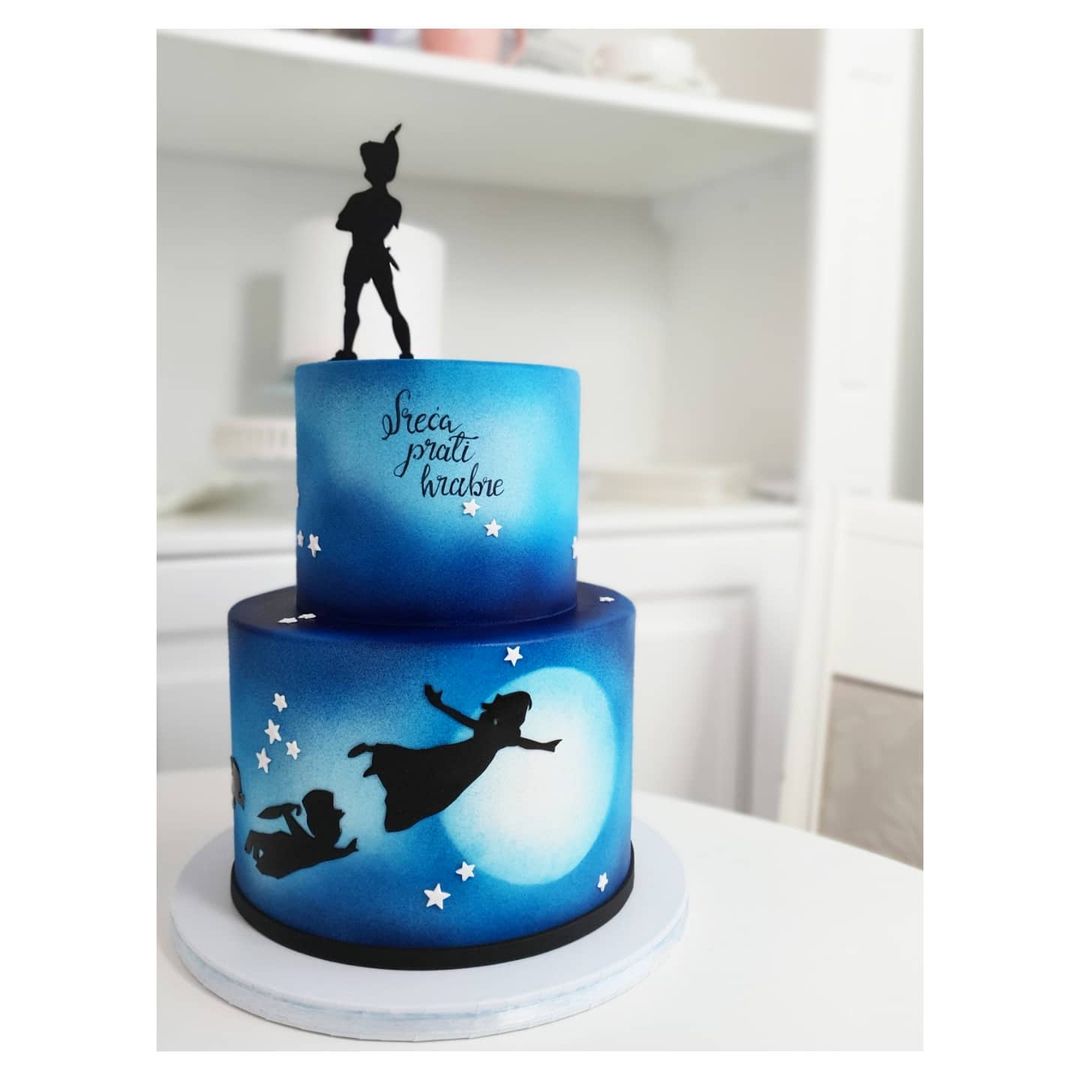 This Blue Peter Pan silhouette cake features silhouettes of Peter Pan, Wendy, Michael, and John.
This wonderful cake was made by Vanilica Cake Shop.
This 2 tier cake looks airbrushed to have different shades of blue to represent the night sky. The black silhouette characters look great against the night blue color of the cake. The black ribbon at the base of each tier brings out the silhouettes.
The moon is bright white against the night sky.
This reminds me of the a Santa's Midnight Ride airbrushed cake that I did for a December birthday. I enjoyed using an airbrush to give dimension to this cake. My cake also had a moon.
For more Peter Pan cakes:
Hand-painted Peter Pan cookies