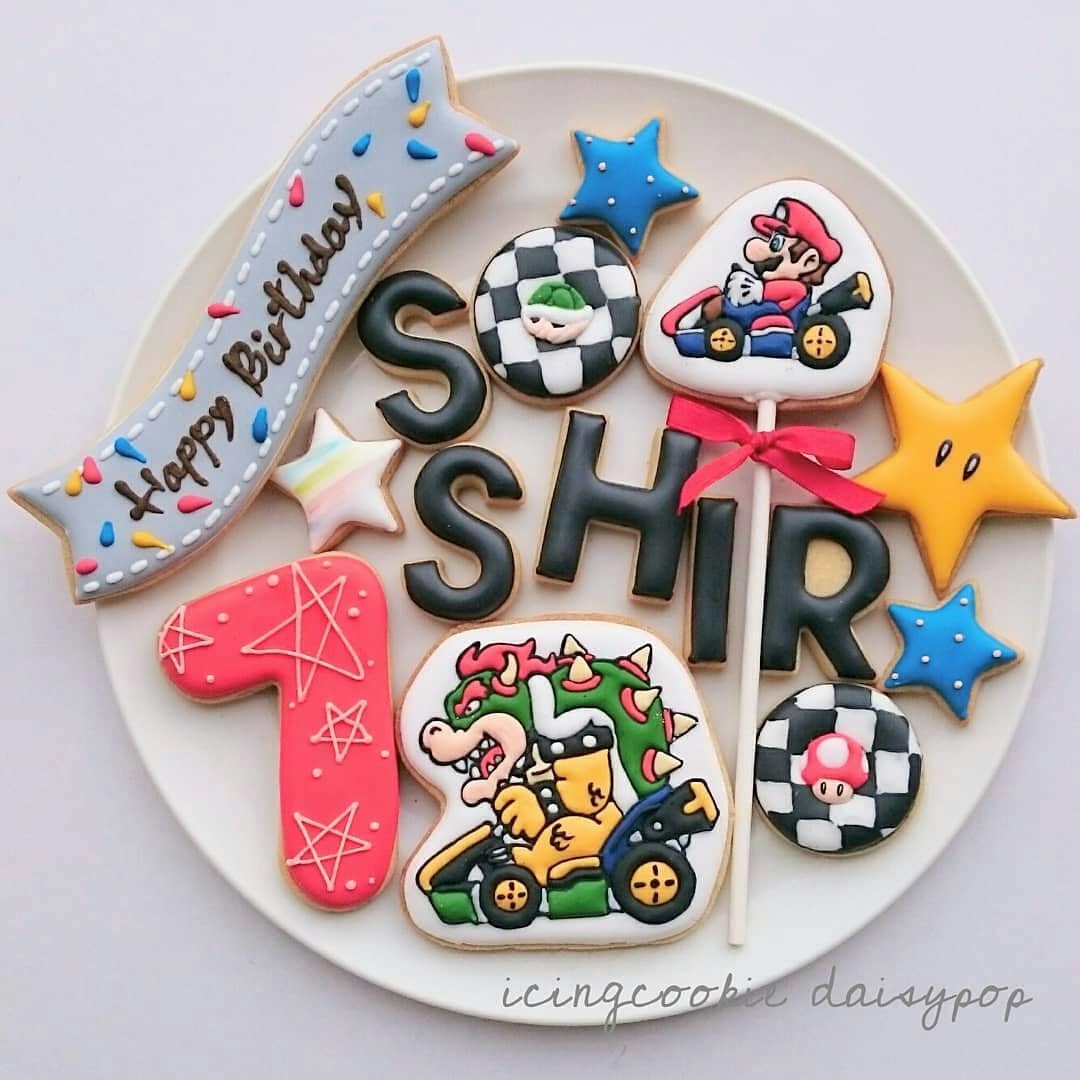 I love Mario Kart. It is one of my all time favorite video games. So these wonderful Mario Kart 7th Birthday Cookies brought a smile to my face. These great cookies were made by icingcookie daisypop. This set includes Mario and Bowser in their carts, a wonderful happy birthday cookie which looks like a road, gold, blue, and rainbow stars, checkered cookies with a shell and another with a toad, and the number seven.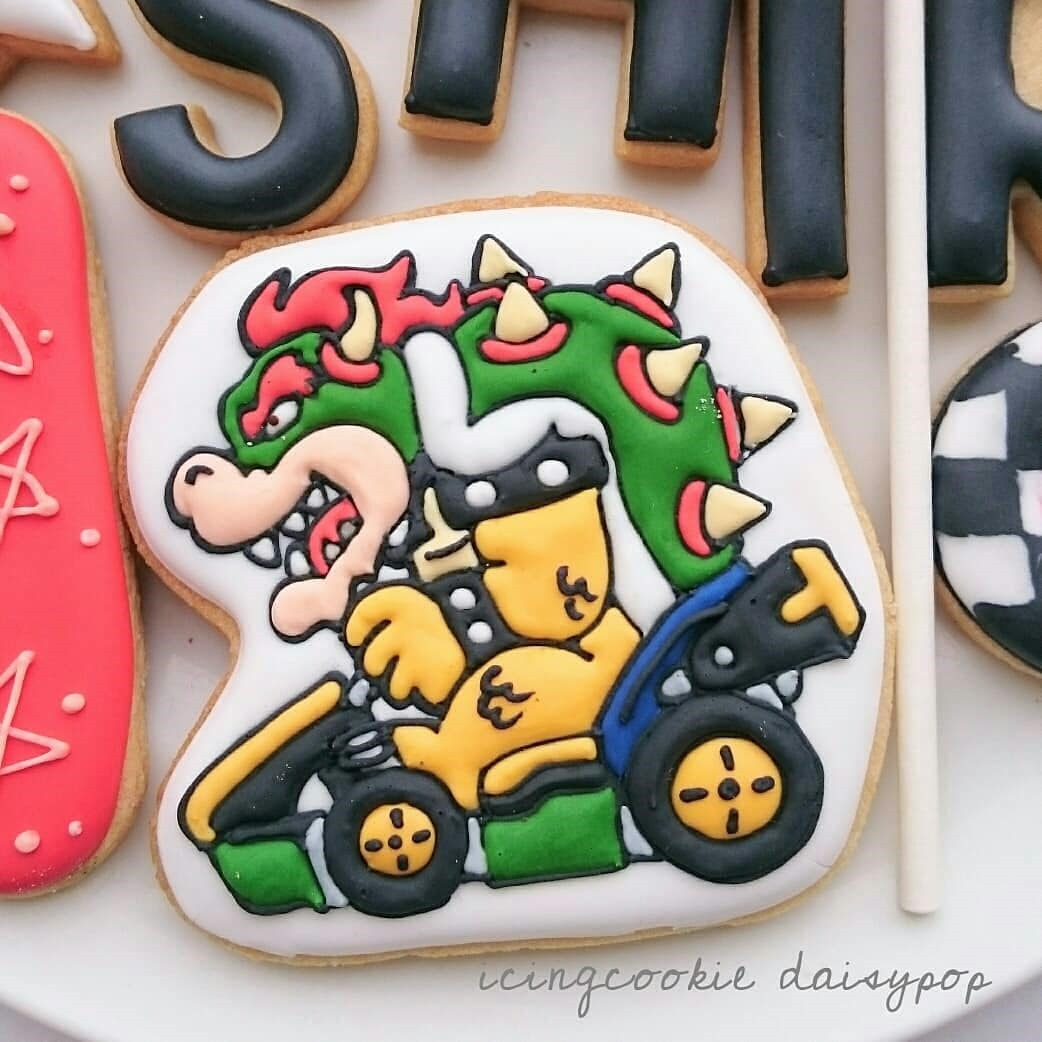 Here is a close-up of Bowser. The detail on Bowser and his cart are wonderful.
One time I shared a wonderful Bowser cake on this blog and received one of the funniest comments yet. A very well know baker commented that while the cake was great they were disappointed because they were expecting Bowzer from Sha Na Na.