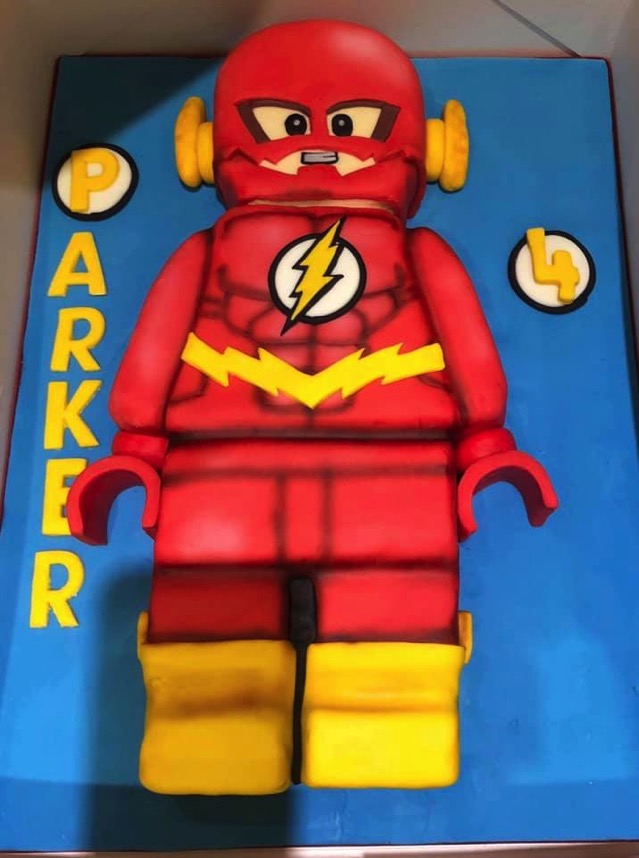 This Splendid LEGO Flash Cake was made by Katy B's Creative Cakes. This LEGO figure is speeding in to wish this four year old a Happy Birthday.
The cake has the classic LEGO hands. Flash has painted on muscles just like the figure. His lightning bolt emblem looks like it was made using fondant or modeling chocolate. He is wearing his mask and yellow boots.
This is a cute cake for a Flash fan.