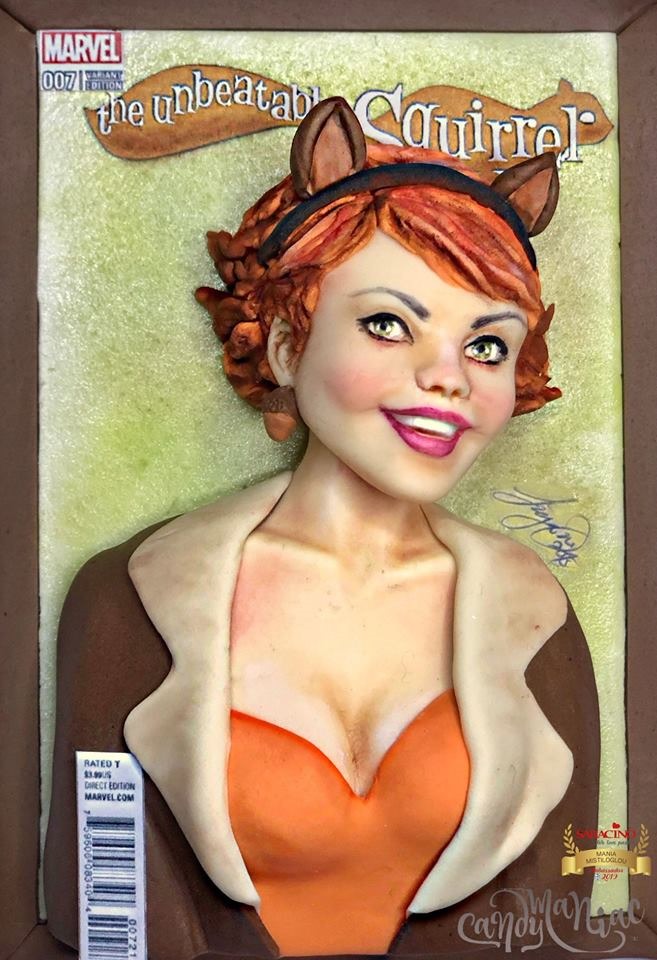 This amazing recreation of Siya Oum variant cover to The Unbeatable Squirrel Girl #7 was created by Sugar Artist Mania Mistiloglou of Candymaniac. It is is made entirely with modeling paste and dust colors. The comic book title and barcode were printed on a sugar sheet. Everything was made free hand sculpted.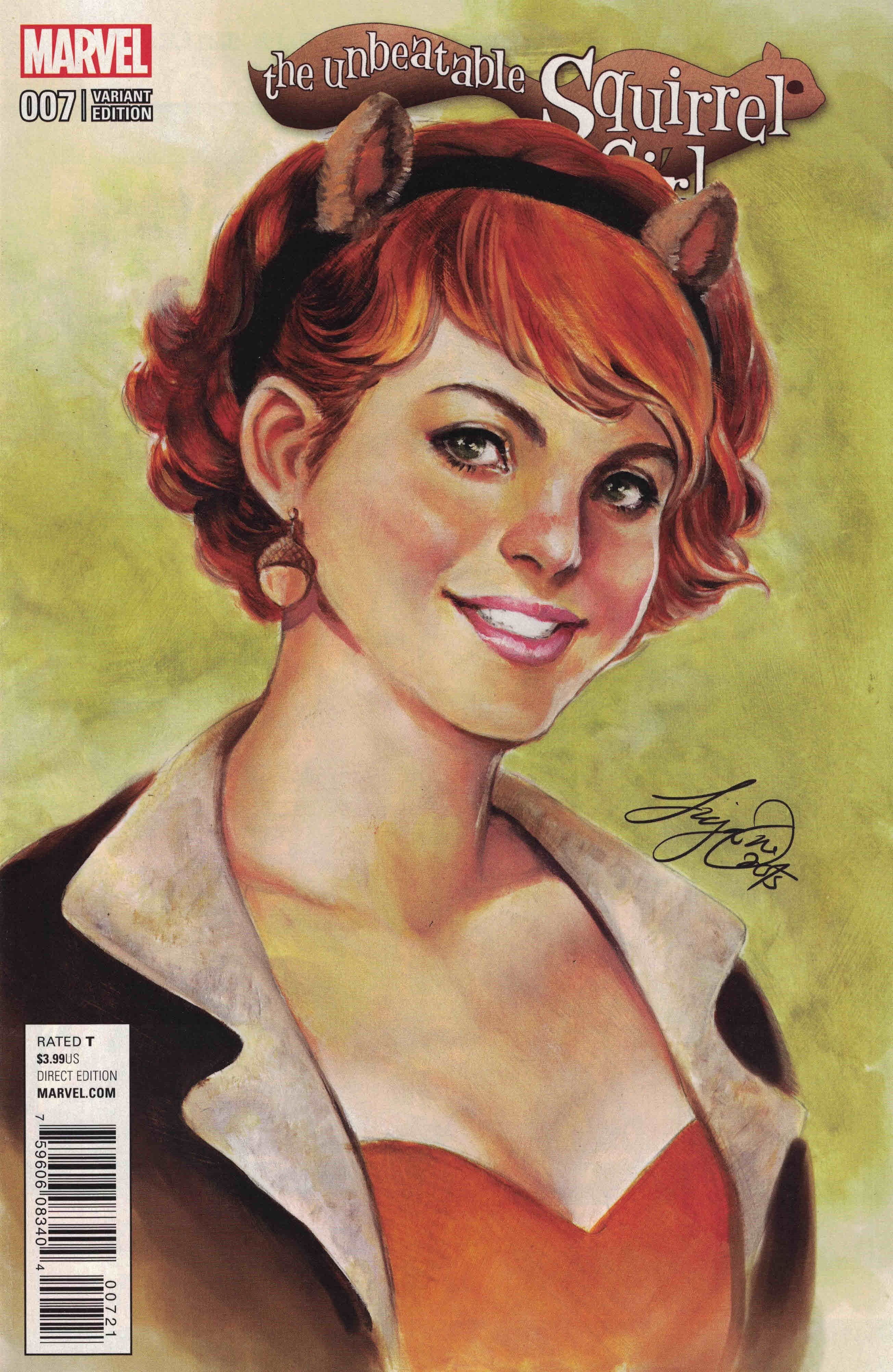 Here is the actual cover by Siya Oum. Mania's recreation of it is amazing!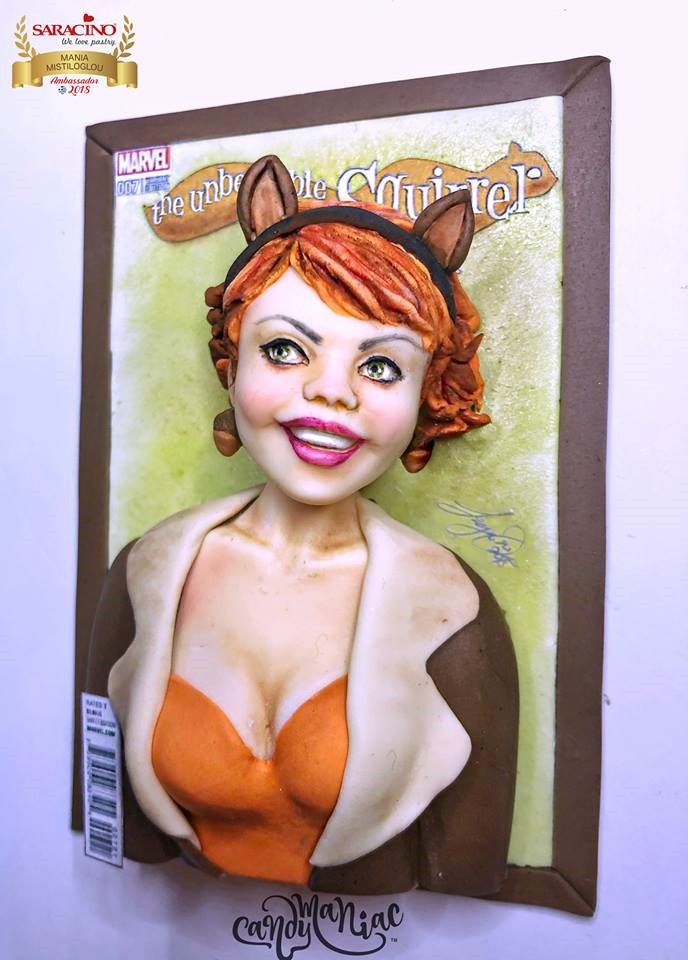 Mania made this for the annual collaboration Cake Con International.
From their website:
Cake Con Collaboration was formed by Mayra Estrada & Cassandra Rice in 2015.
Our theme was inspired by the multi genre characters known at the World's largest comic convention held yearly, San Diego Comic Con.
Our collaboration is formed by talented cake / sugar artist from around the world who have come together to create some amazing pieces inspired by comics, gaming characters and popular TV series out of edible mediums.
In 2017 Cake Con International made its first public appearance displaying some of the amazing pieces by the talented cake / sugar artists. Jennifer Holst, our Foreign Regional Manager organized this wonderful Exhibit at the Cake & Bake Germany in Dortmund .
Cake Con International made its first debut in 2018 with a display booth at Wonder Con which is the sister convention to SDCC, in Anaheim, CA. It was amazing to be able to display our edible art at an actual comic convention and look forward to branching out to participate in other comic conventions as well.
We have formed some amazing friendships worldwide and are thankful for all the talented artists for their amazing contributions. Without them, Cake Con International would not be possible.