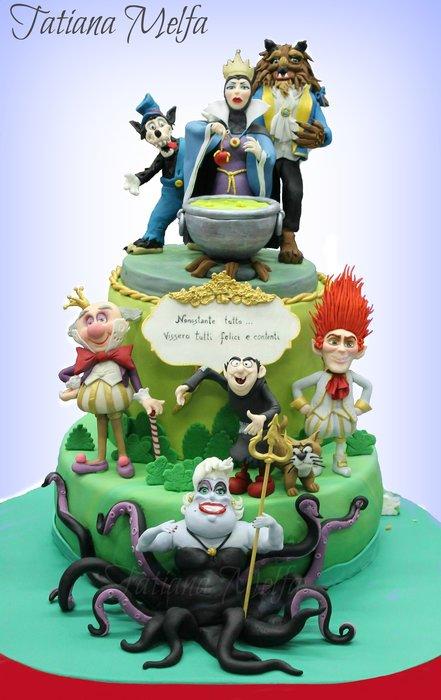 This Wonderful Villains Party Cake was made by Tatiana Melfa.
This wonderful Disney villains cake features Ursula, the Beast, the Big Bad Wolf, the Snow Queen, King Candy from the Sugar Rush game inside Wreck-It Ralph.
Ursula is holding King Triton's trident and the Snow Queen is poised to dip the apple in the poison.
The Smurfs villain Gargamel is dressed in black.
Looking for more Disney Villain treats?
The Ultimate Disney Villains Cake