This wonderful Christmas in Wonderland Cake was made by Angela Penta Cakes. This is a three tier cake. The cake board is black and white checkers. It is decorated with mushrooms, candy canes, and the bottle labeled Drink Me.
One of my favorite touches on the cake is that there is vanilla sauce puddled around the mushrooms and dripping on the cake board. The vanilla sauce is coming from the plum pudding on top of the cake.
The bottom tier is grey with a white band. In the middle is a ornate silver key hole.
The second tier is grey and white. There is an hole in the middle with ornate silver trim. The White Rabbit dressed is standing in the hole. This layer is decorated with keys and pocket watches.
Like the bottom tier, The top tier is also grey with a white band. There is a spoon and mushrooms on this tier.
The cake is topped with a plum pudding drizzled with vanilla sauce. The tag on the plum pudding is Eat Me.
The ornate detail on this cake is simply stunning.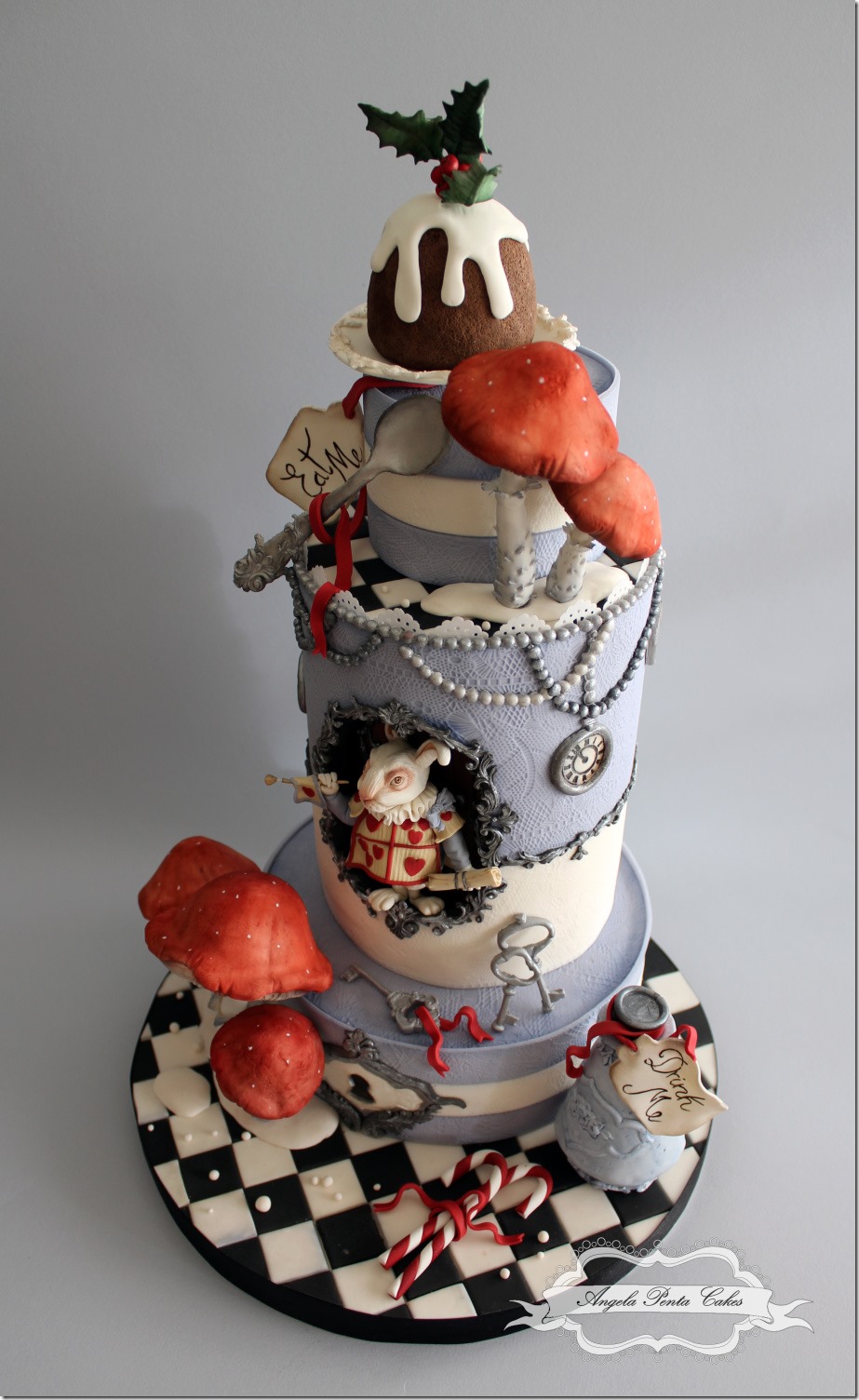 The use of color on this cake is terrific. Most of the cake is either grey, white, or red. The red is very subdued so that it blends well with the other colors.
Plum Pudding with vanilla sauce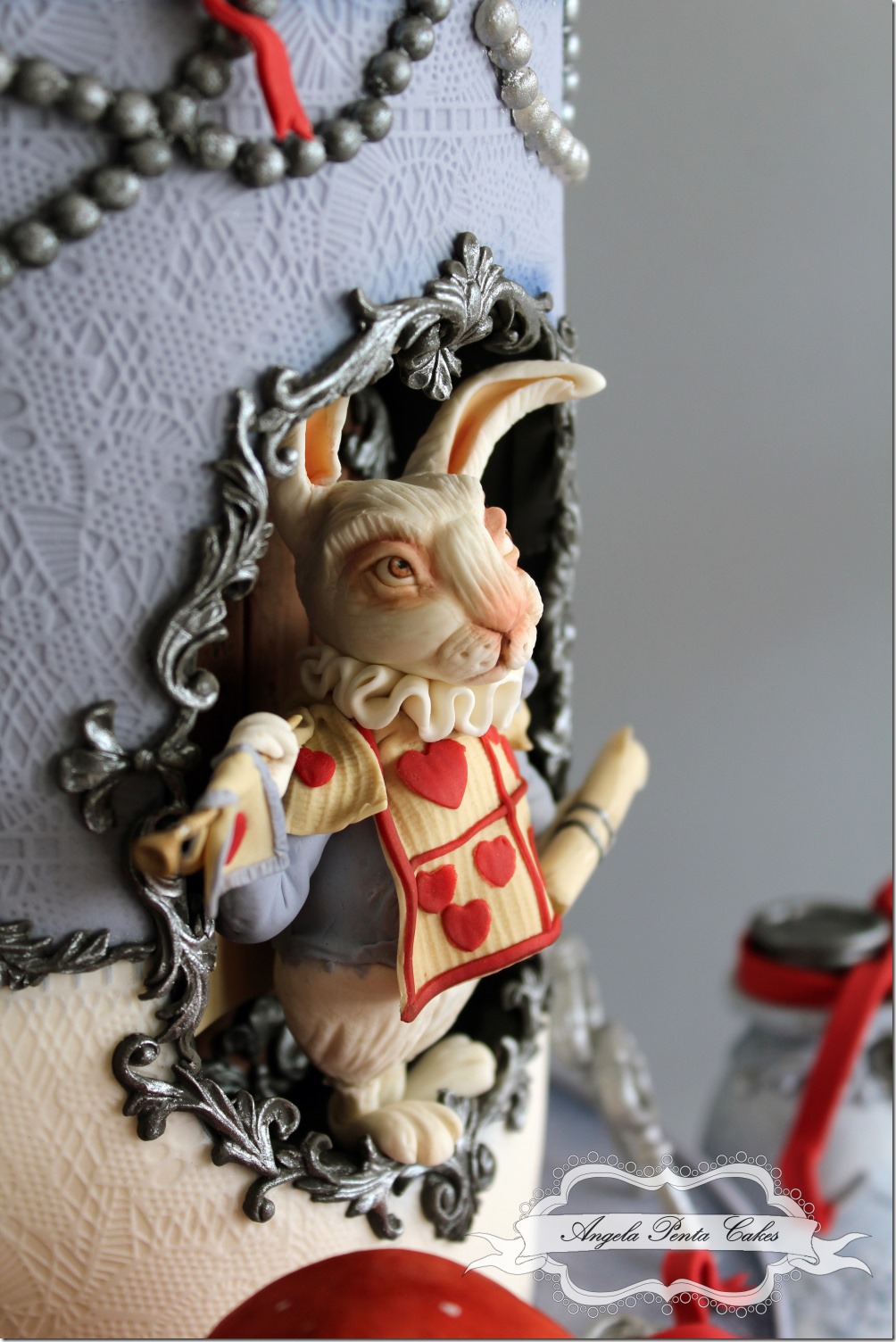 The White Rabbit
In addition, take a look at these terrific Disney Christmas CakesandDisney Christmas Cookies.
To see more, check out these amazing Alice In Wonderland Cakes and Cookies.