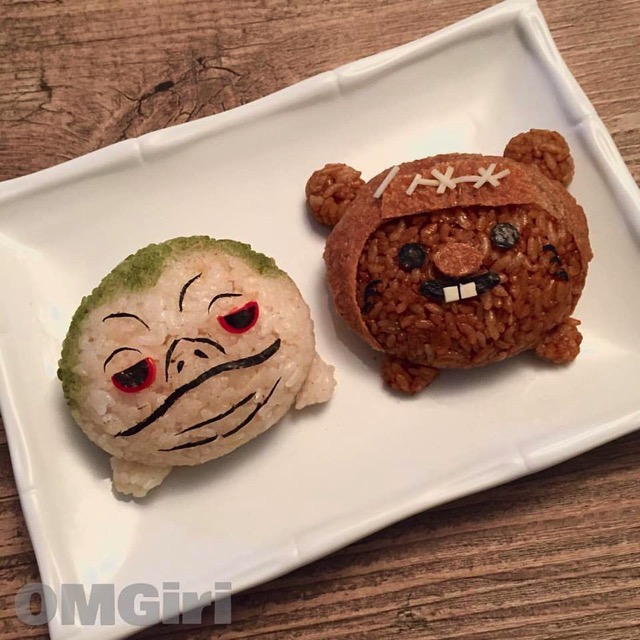 I wanted to feature some of the older Star Wars favorite characters since the movie Star Wars: The Rise of Skywalker premieres today.
This Superb Jabba and Wicket Tsum Tsum Bento Box was made by OMGiri.
Jabba the Hutt looks cute enough to eat. He is white rice with green coloring on the top.
Wicket was made using brown rice.
Nori seaweed was used for many of their features.