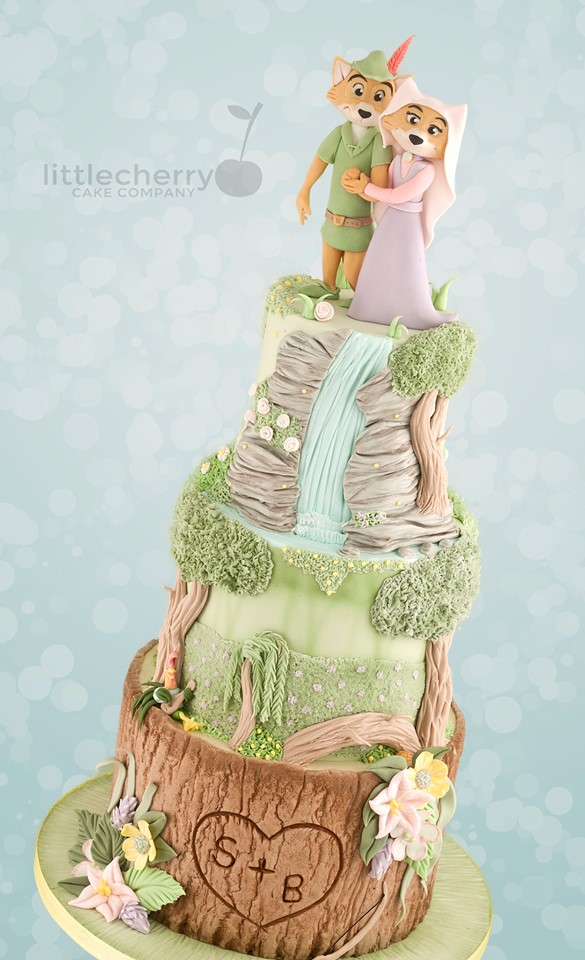 This Terrific Robin Hood and Marian wedding cake is a multi-tier cake with edible figures of Robin Hood and Maid Marian standing at the top of the cake.
This wonderful cake was made by Little Cherry Cake Company.
I like the way the bottom layer is made to look like a tree trunk with the bride's and groom's initials carved inside a heart into the tree trunk. There are flowers on either side of the heart.
The middle tier is a forest scene with trees and a grassy meadow.
The top tier is a gray stone mountain with a waterfall flowing down the side of it. A tree is near the waterfall. There are some flowers and grass growing on the mountain near the waterfall.
The woods and nature scenes on the tree remind me of Sherwood Forest.