This exquisite Alice in Wonderland Easter Cake was made by Sweet Art by Katerina. This is a three tier cake. The White Rabbit is on top of the cake. He has an umbrella in one hand and his other hand is resting on a giant black and white checkered Easter Egg.
The top tier looks like the Mad Hatter's hat and there are paws coming out from underneath it. The next tier has a wooden door on it and the golden door knob. The bottom tier is green with playing cards on it, a pocket watch, and a key.
These close-ups show the amazing detail on this gorgeous cake.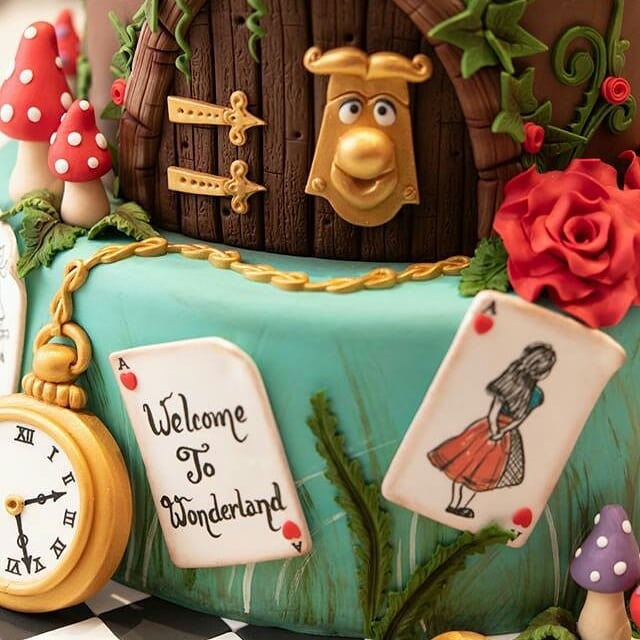 To see more, check out these amazing Alice In Wonderland Cakes and Cookies.