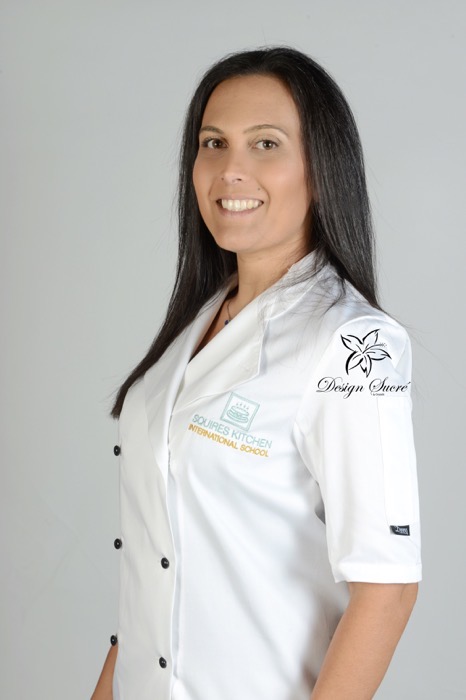 Graziella Augier of Design Sucre.
Couture Cakers International Sugar Art Collaboration is hosted by Heba M Elalfy of Sweet Dreams by Heba. This is the fourth annual celebration of couture using all types of sugar medium as created by an international team of Sugar Artists. The theme this year is Islamic / Hijabi Bridal Dresses.
For the next few days I will be interviewing sugar artists who are participating in the collaboration.
Here is my interview with Graziella Augier.
Tell me about yourself. How long have you been decorating? How did you learn to decorate? Do you decorate professionally? Have you taught any cake decorating classes? Have you competed in any competitions?
My name is Graziella AUGIER and I am French. I have been a professional cake decorator and a sugarcraft tutor for 4 years and anyone who knows me can say I am completely addicted to competition ! I've recently been representing France at the world championship of cake design in Milan, Italy.
What is the name of your business/bakery, where you are located, what area you serve, and what you specialize in.
I have settled my business « Design Sucré » in the beautiful Provence, south of France where I specialized in elegant tired celebration cakes and realistic sugarfowers, but also enjoy royal icing, modeling, painting and working with isomalt. I teach and bake wordwidely, anywhere one needs my skills !
Social Media Links
You can find me on Facebook, Instagram and of course my website.
https://www.facebook.com/Design-Sucré-1227291687284493/
https://www.instagram.com/designsucre/
www.design-sucre.com
Tell me about your design.
I found these amazing pictures online while looking for some inpiration, and i was mesmerized by the expression of happiness and love on that woman's face. She was wearing a floral wreath and thought it was perfect for me to showcase.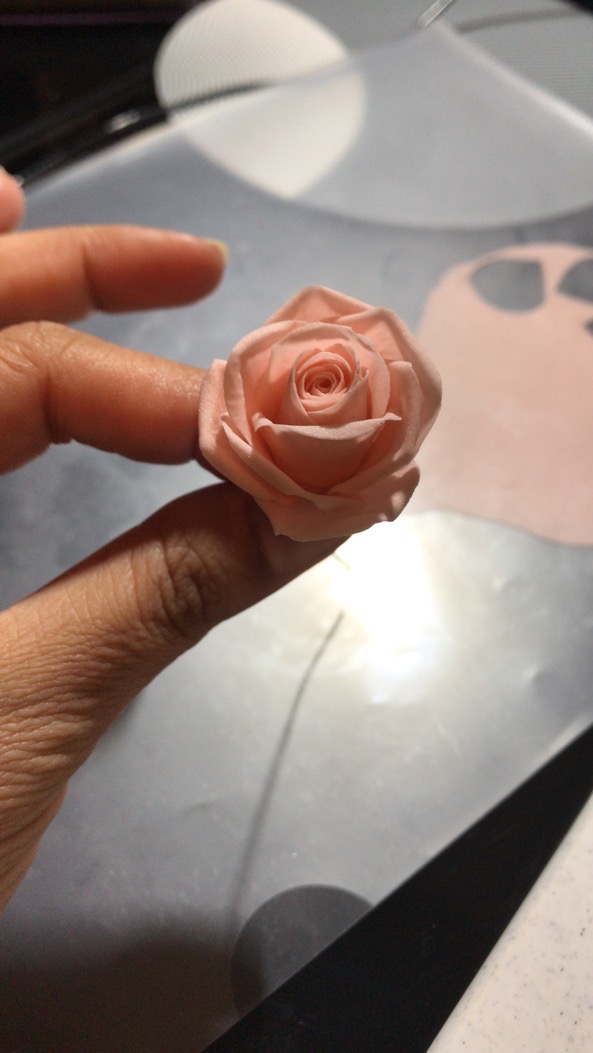 Favorite stories about your pieces.
My first decorated cake was for my Mum on Mother's day. I don't think it was anything bad or ugly as i did put in all my heart and love for her, and that's what matters the most isn't it ?
I knew cake decorating was what I really wanted to do since day 1 to be honest. It was the most artistic way of baking ever and I simply fell in love with it.
There is one story from the very very begining about a cake I wanted to bake for a friend's birthday. I put so much energy and time in it that by the end I was absolutely exhausted, and when I picked it up to box it and brin git to the party, I dropped it ! Feel free to imagine my face full of tears, shouting after myself, and yelling « I'm not going, I can't go there aymore ! »
If one of my cake idols offered to make me my dream cake it would be a white tiered cake, with realistic sugarflowers on it of course !!! Nothing fancy, just very classy and elegant.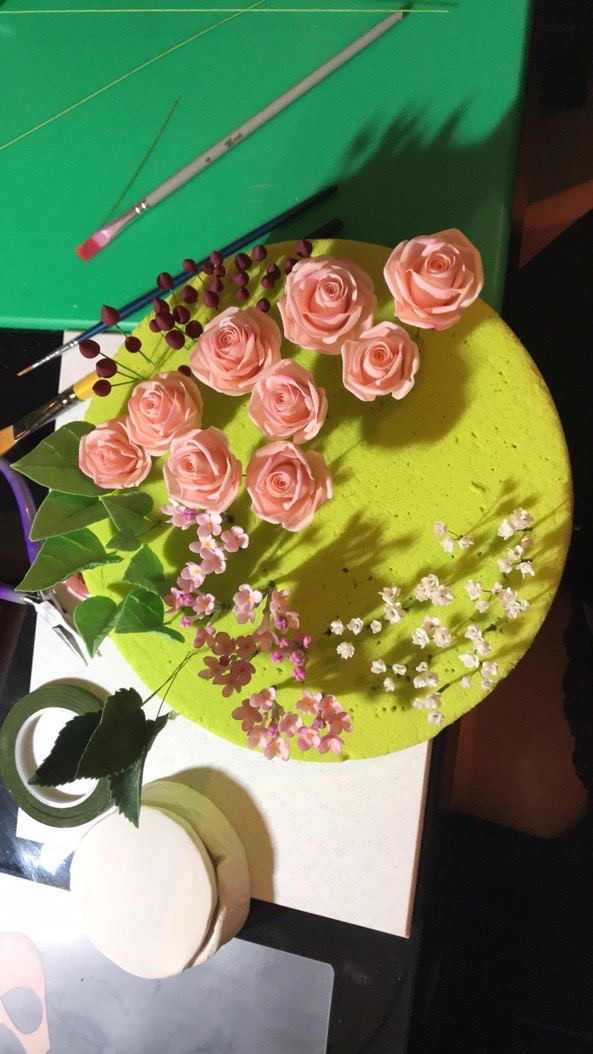 Who is your favorite Harry Potter character? If you went to Hogwarts, which house would you want to be sorted into? Which house would you actual be sorted into? If you were a teacher at Hogwarts, what class would you want to teach? What would your Patronus be?
My favorite Harry Potter character is Hermione of course ! First, she's a girl, and i love the fact that she's muggle-born, that it was never easy for her from the start and that she had to fight a lot to show who she really was. I do think I'd go to Griffindor as they seem to be loyal, kind and quite well balanced people. Would I be sorted there is a different question… why not ? If I was teaching at Hogwarts I would love potions as it involves plants and plenty other ingredients ! Seems a lot of fun ! My patronus would propably be a phoenix as i do believe in the Japanese saying « fall seven times, stand up eight » !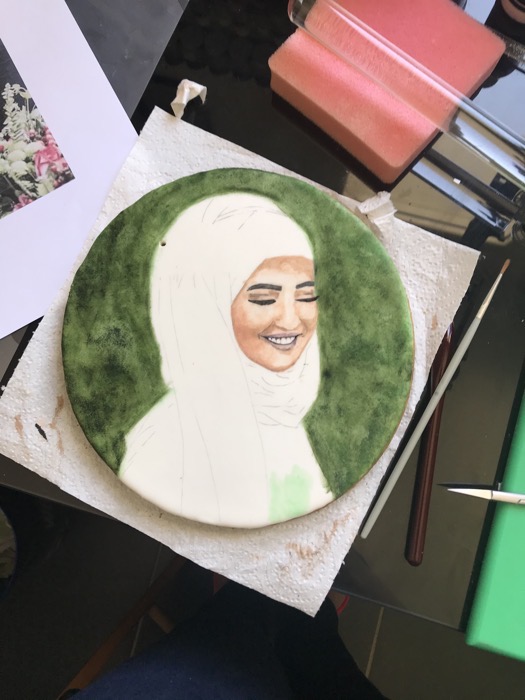 Who is your favorite Star Wars character? Which Star Wars movie is your favorite? Do you have a favorite Star Wars TV show or book? If you were living in the Star Wars universe – what would you want to be Jedi, Sith, Rebel, Imperial, Resistance, Smuggler, Bounty Hunter…?
I have to admit I've never been a huge Star Wars fan, although I have watched and enjoyed every single movie, but I'd probably be a Jedi fighting to save whoever needs help !!!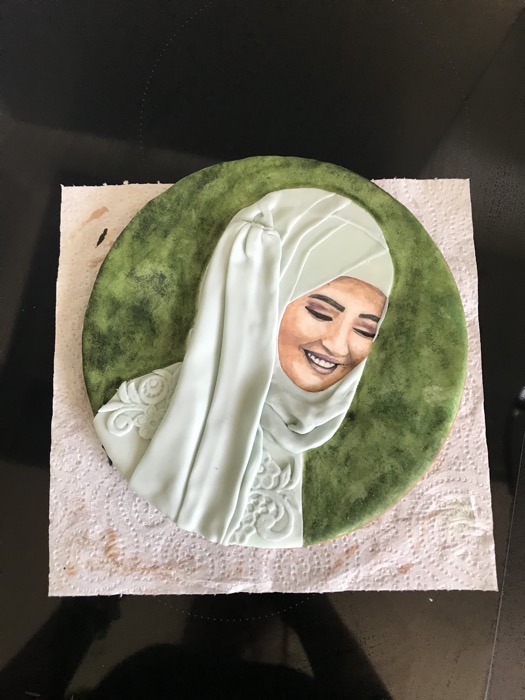 Who is your favorite Star Trek character? Which Star Trek series is your favorite? If you were part of Star Fleet, what position would you want and which captain would you want to serve with? If your desired position is captain, what ship would you want to be captain of?
Ok that's a tricky one ! I know almost nothing about Star Trek and can't answer any of that… is that bad ?
Do you have a favorite Disney movie? Do you have a favorite Disney character? What is your favorite thing to watch on Disney+? Have you been to any of the Disney parks? Do you have a favorite ride? Do you have a favorite story about a trip or experience at one of the Disney parks?
Now we're talking ! I love everything Disney-related !!! I'm not sure if have a favorite character or not but I love the female ones cho have to fighters like Merida. I have been to Disneyland Paris quite a few times and absolutely adore it ! Wether you're 3 years old, 30 or 80, the atmosphere will always take you somewhere else in a world of dreams and fantasies. My favorite rides are the ones that involve speed and high sensations like Space Mountain, Aerosmith rollercoaster, tower of terror, they're just brilliant!
Which Doctor is your favorite? Who is your favorite companion? If you could travel in the TARDIS just one time, where would you go?
I ain't a Dr WHO biggest fan, more a Dr Banner one, alias Hulk ! And if i could tavel in the TARDIS, i'd probably only go back to times when i was a kid, my parents younger and my grand-parents still alive.
Do you have a favorite superhero? What is your favorite superhero movie? If you read comics, what is your favorite comic or run on a comic? If you could be any superhero, who would you want to be? If you could have one super power, what would it be?
I adore Marvel and DC Comics ! But not so much for the super hero part, although Super Girl or Captain Marvel are amazing. I love a lot more twisted personalities who fight their inner demons like Harley Quinn or Poison Ivy. If I could have one super power, it would be something like giving eternal life to my loved ones, or bringing back the loved ones I lost, or being able to travel in time to see them again and again. I know I could have said something like save the planet, or bring eternal peace to the world, or cure all the deseases ever… but hey ! Let me be a little be selfish on this one ok ?!
Do you have a favorite cartoon series or character? What was your favorite cartoon to watch when you were little? Would you prefer live in Bedrock with the Flintstones or in the future with the Jetsons?
I love all the « old »cartoons, like Tom and Jerry, Scooby-Doo, Bugs Bunny, Coyote and Road runner, Pink Panther, they're hilarious aren't they ???
Definitely would love a back in times experience with the Flintsones, I mean come on, who wouldn't want a dinosaur as a pet ?