These adorable Ewok, Jawa, Chewbacca & Baby Yoda Macrons were made by Katrina from Sugar Devotion. All of the accents were made from fondant, royal icing, color dust, and gel color.  The macrons are 3 inches tall.
They are all so cute, but my favorites are the Ewoks and Chewbacca.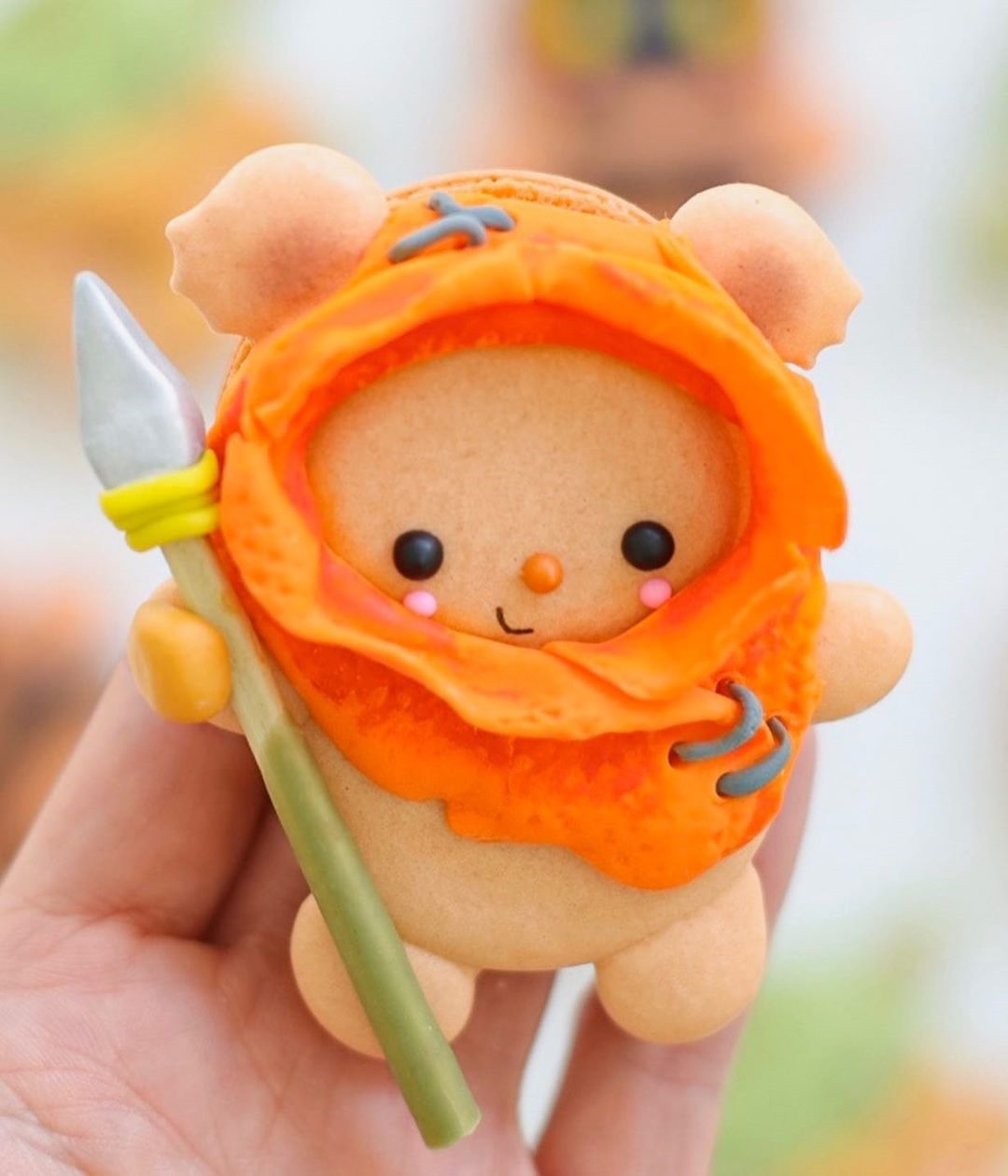 The Ewok has black eyes, pink cheeks, an orange nose and a black mouth. They are wearing an orange cloth that covers their body and head. It is stitched in two places. The Ewok is holding a spear which is a matcha green tea Pocky Stick.
Jawas are really hard to recreate because they have hoods you can't see into. All you see is their glowing eyes. The way Katrina handles this is to make the Jawa black and give it yellow eyes. It also has pink cheeks.
The only part of the Jawa that is visible is the face. The rest of the Jawa is covered in a brown robe. The Jawa is wearing two bandoliers. One brown and one black.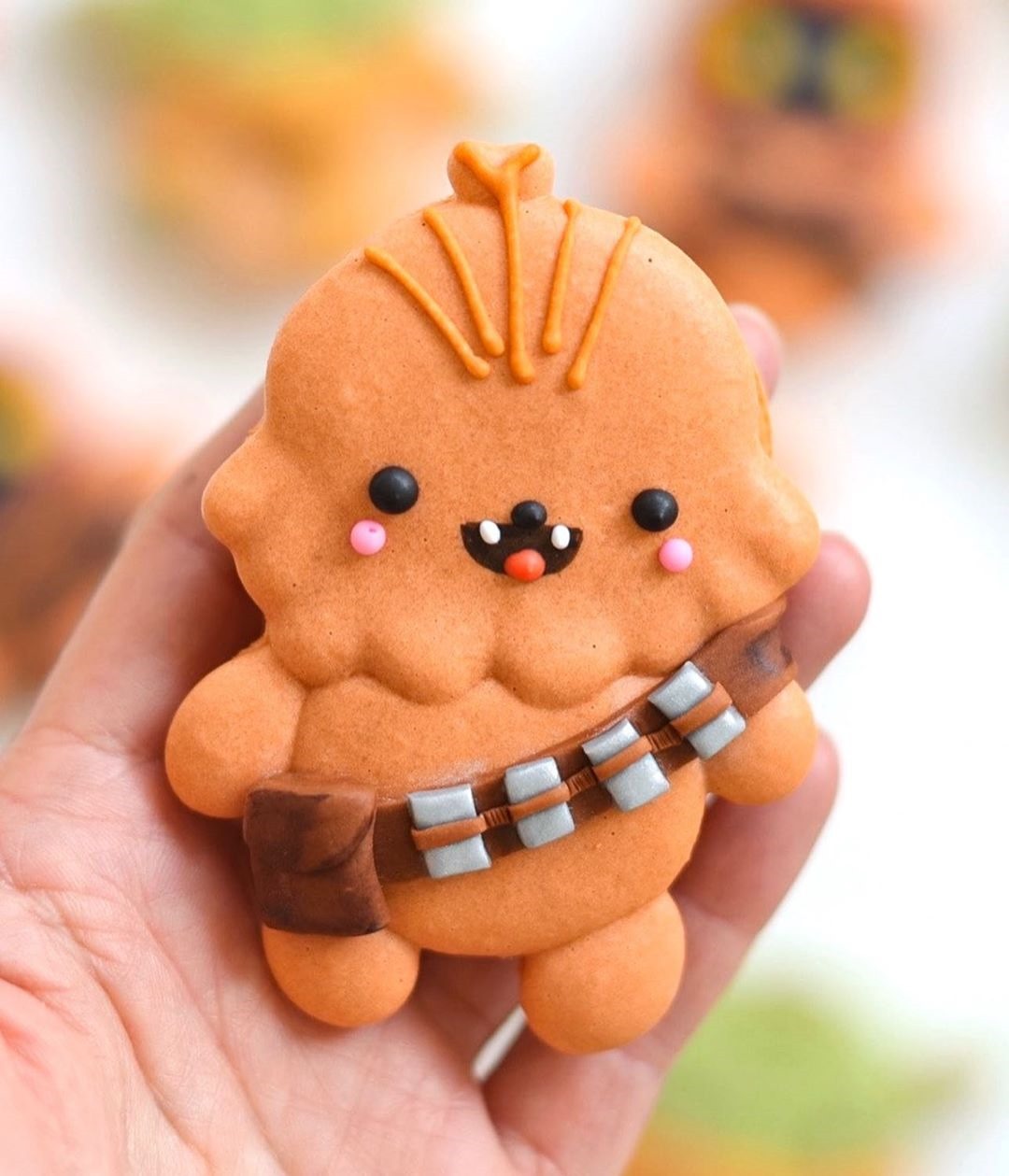 Chewbacca has black eyes, pink cheeks, a black nose and a mouth with two teeth and a tongue. He has four goldish brown icing hairs at the top of his head.  He is wearing a brown bandoliers with four grey items in it.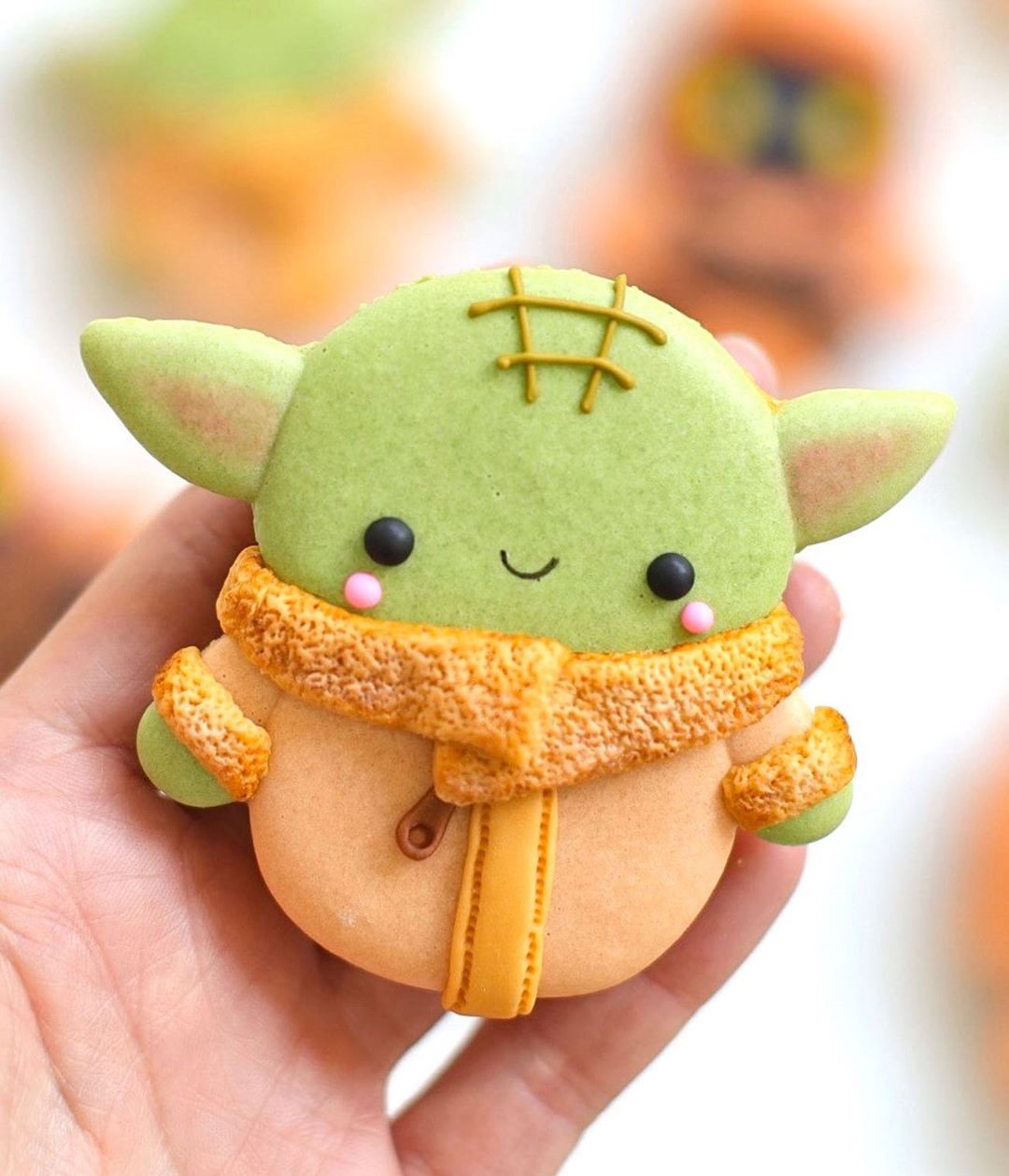 Baby Yoda is wearing is his beige outfit with the fur collar. It has a little zipper handle in the front. Grogu has black eyes, pink cheeks and a little black mouth. He has some darker green icing hairs on the top of his head.
Looking for more Star Wars themed Macarons?
These round macarons are decorated to look like the Death Star, Chewbacca & R2-D2.
The birthday macarons feature Baby Yoda & BB-8.
These Star Wars Meets Pokémon are simply amazing. It shows the domestic home life of Darth Vader, a storm trooper, Squirtle, Pikachu and Eevee.