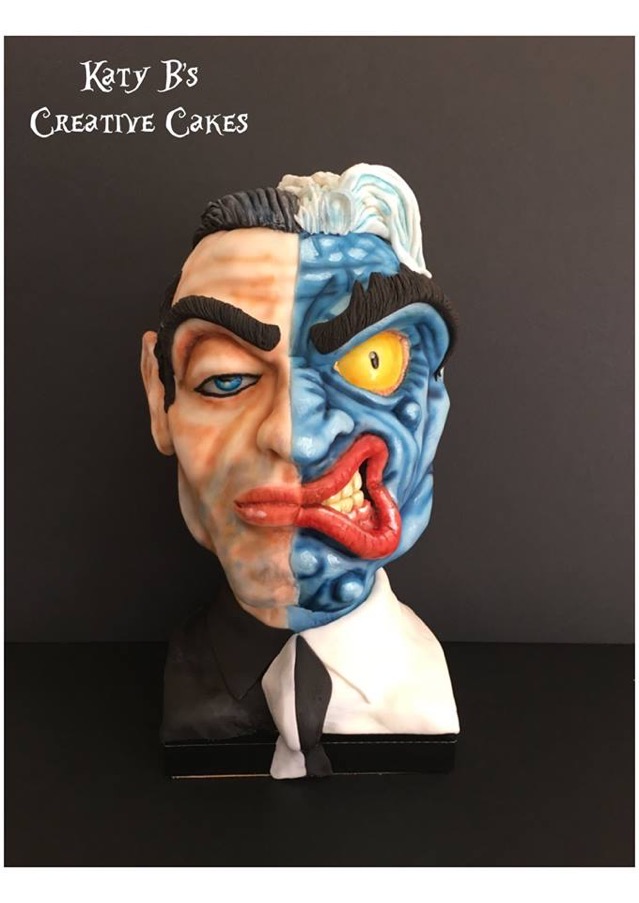 This awesome sculpted Batman villain cake is a 3-D bust of Two-Face.
This wonderful cake was made by Katy B's Creative Cakes.
The two sides of his face represent the split personality of Harvey Dent.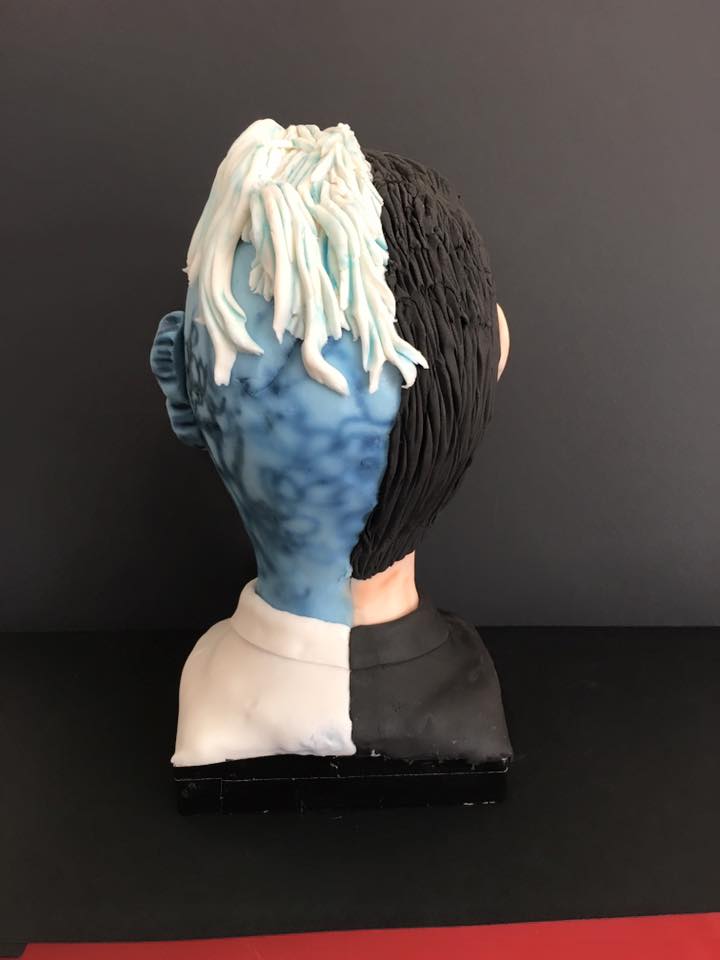 The back of his head has blue skin and white hair on one side and black hair on the other side.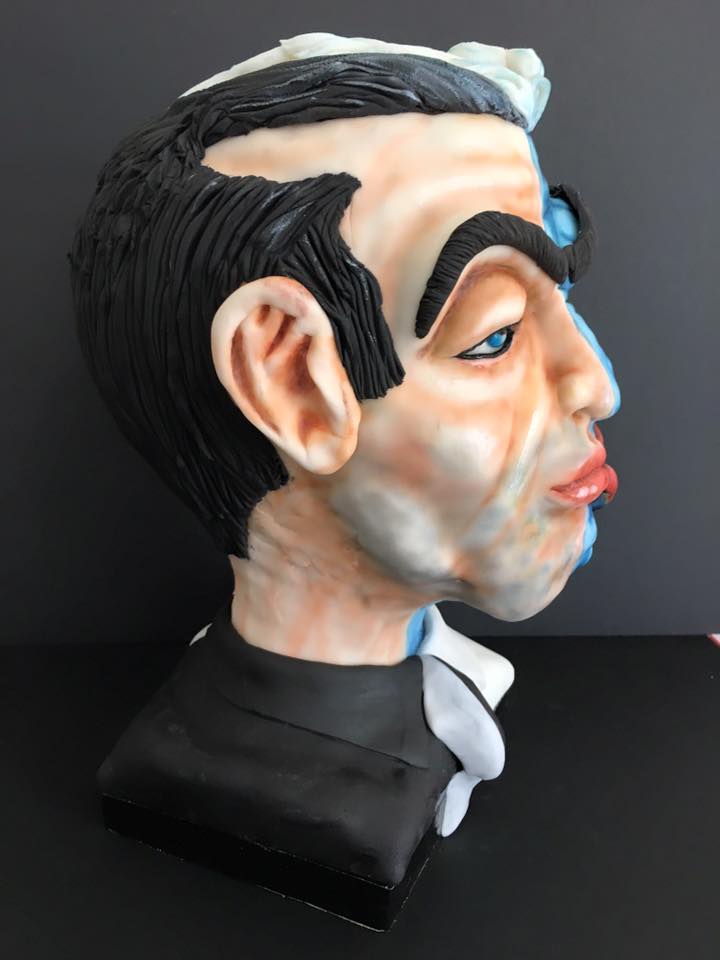 Normal side
Blue side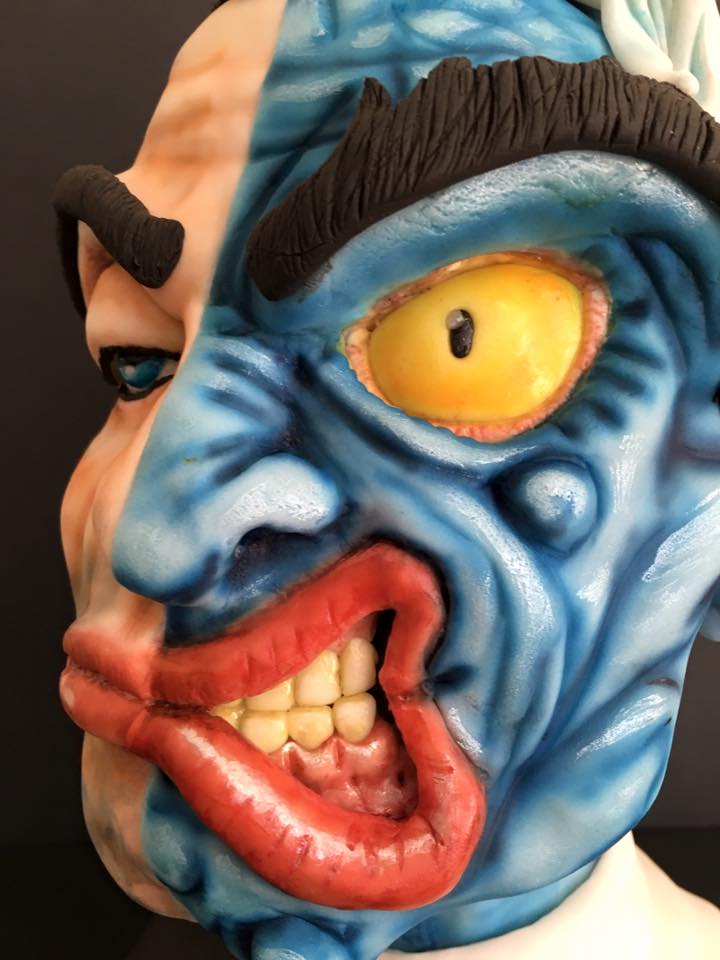 This is a really good model of his teeth.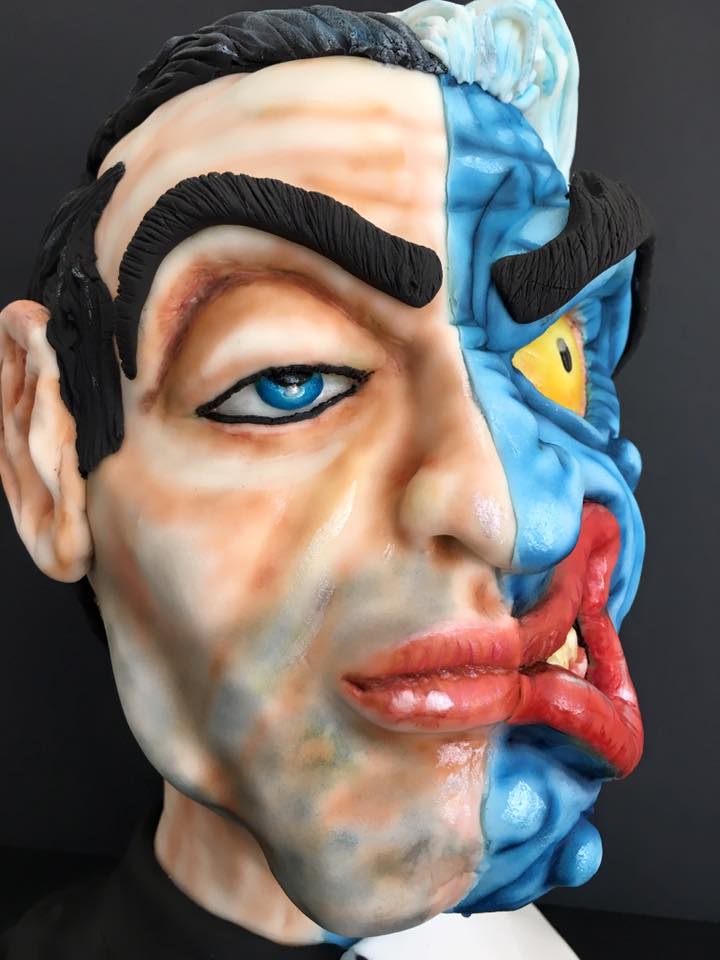 More Batman Cakes