This wonderful cake was made by Jean Schapowal from Cakes With Character.
This Marvelous cake was created for the Steam Cakes – Steampunk Collaboration. To celebrate the Steampunk International Day, Cake Artists from around the world gathered to create their own edible Steampunk masterpieces.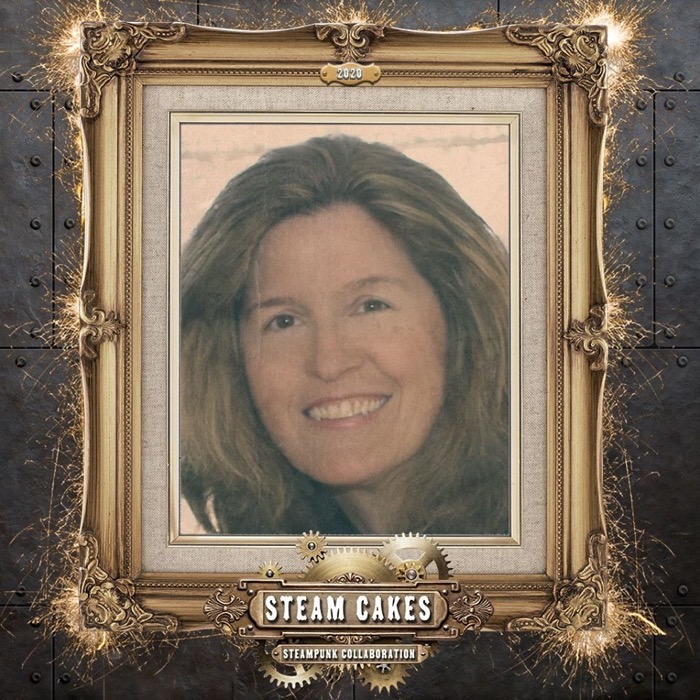 I also want to spotlight Jean Schapowal.
Jean's Bio:
Jean A. Schapowal from Cakes with Character, is an award winning cake artist based in Long Island, New York, creating cakes for over 15 years. Having been a cartooning and Illustration major in art school, Jean brings her cartoony, pop, comic book style to her cake creations. Jean competes regularly in cake shows across the country, placing with many of her entries and contributes to many online cake collaborations. Jean was also a finalist for a Cake Masters award for best collaboration and has appeared on numerous TV cake challenges. She loves to create fun and engaging pieces, cakes that "pop". When people see one of her creations, they can say, "oh thats a Jean cake"!
Here's my interview with her.
What is the name of your business/bakery, where you are located, what area you serve, and what you specialize in.
Cakes with Character has been in business for 16+ years on Long Island NY. Started doing cakes after my first child was born and then it took on a life of its own. I do everything from celebrations cakes to weddings and bar Mitzvahs! I love doing sculpted pieces but anything with a sci-fi or comic book theme is a plus!!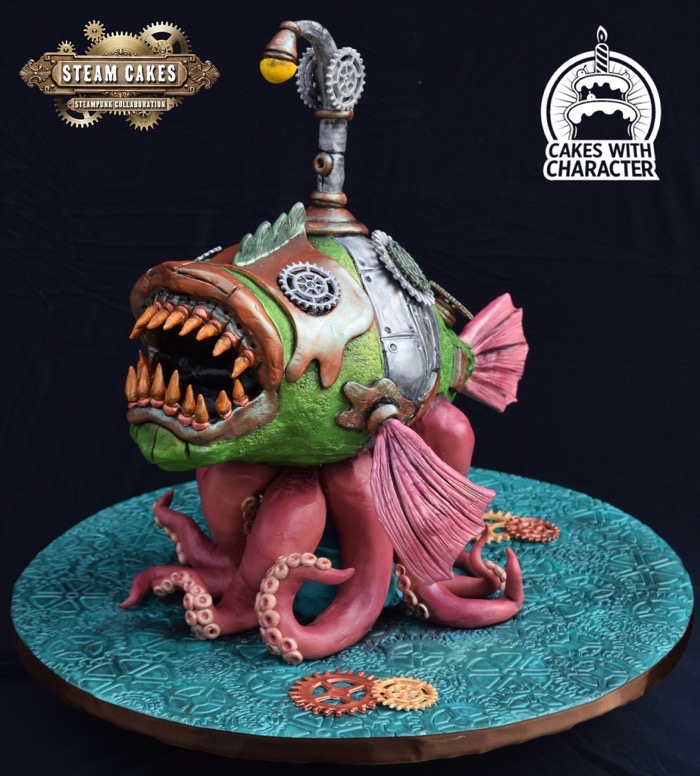 Social media links:
www.cakeswithcharacterbyjean.com
IG – @momschap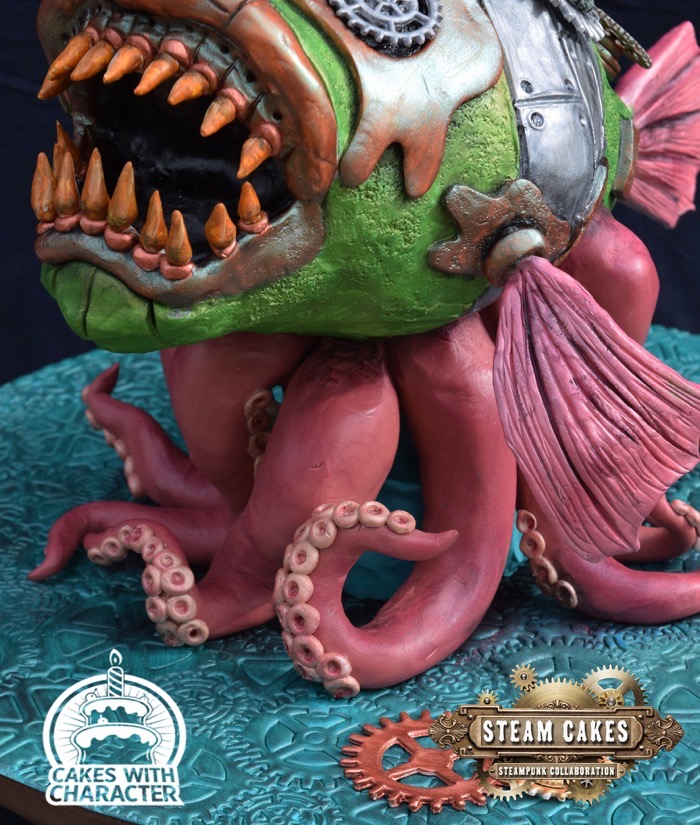 What is your favorite fandom?
Been collecting comic books since I can remember. I always love the little known off beat characters. Fav comic book is the Legion of Super Heroes and the X-Men. I attended art school in NYC and some of my teachers were comic book legend Will Eisner, Harvey Kurtzman, Joe Orlando and Sam Almendola, Art Speigelman, and Sam Viviano. Because at the time when I was majoring in cartooning at School of Visual Arts there were no girls registered in the cartooning classes. I was the only one in my years there. So I was treated like the teachers pet and invited to the DC and Marvel offices to just hang out!! Upon graduating they sent me on freelance jobs too. So incredibly lucky to have studied under these greats! To get a front row seat to the offices of Marvel and DC was amazing and not something I would ever forget!! I have many signed pieces in my art studio from these legends!!
Also a big Star wars and Anime fan. I attend NYComic Con religiously every year!! Cosplay when I can as well. Attend the cell panels and just drop a ton of money on my collectables!! It is the start of my favorite time of year!! October kicks off with Comic Con and ends with halloween! I usually try to attend the entire weekend as well! Favorite Star wars movie is of course Episode 4 A New Hope and Rogue One.
Do you have an awesome story you would like to share?
Have an awesome Harrison Ford story – My husband was a NYC Police captain and survived 9/11. he barely escaped the collapse of the South Tower escaping the bldg just in time. He worked the pile for 6 months afterwards., In the days after the attacks many celebrities and politicians, etc descended on downtown Manhattan, feeding the first responders, etc. One night about 6 days after the attacks my husband was on the food line and looked up and who was serving him food but Harrison Ford!!! He told Harrison that his wife (me!!) was a huge fan. harrison asked if I was home and if it would be alright to call and speak with me. My husband was like sure. he called me and my husband was like there's someone here who wants to speak to you and Im like who? The Harrison Ford got on the phone and I literally screamed!! he was so nice and thanked me for holding down the house while my husband was there helping. He told me how he was taking care of my husband and making sure they were all being fed well and then talked me for another 1/2 hour about anything and everything!! I was on cloud 9 when he hung up! I will never forget that phone call!!