This adorable Tweety Cake is a sculpted cake that features Tweety sitting in a pink bathtub that is filled with bubbles.
This wonderful cake was made by Betysugarland – Cake Design by Elisabete Caseiro.
The birthday name is on the side of the pink tub. The bubbles in the tub are running down the sides and are on the tile floor. Tweety is having a great time in the bath. I wonder if Sylvester is waiting outside the door.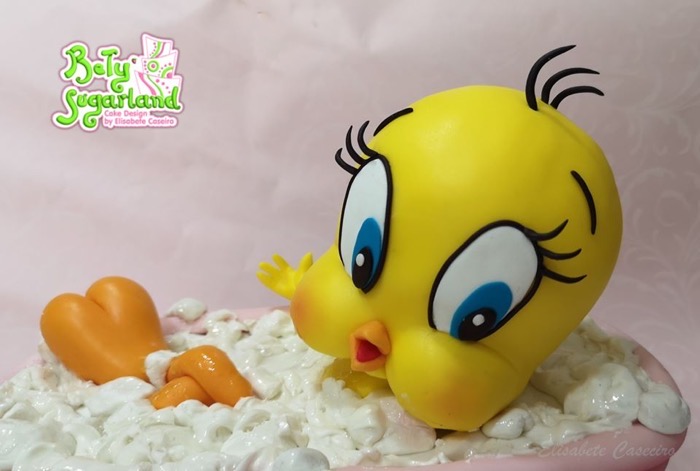 This Tweety in tub cake is a sculpted cake that has Tweety bird taking a bubble bath. All of the decorations are made with fondant. The cake board is decorated to look like a bathroom tile floor.
For more Looney Tunes party ideas:
The dimensional Tweety Bird pie is sensational.
sculpted Tweety cake standing beside a Christmas tree.
Adorable sculpted Tweety Bird cake
scullpted Tweety holding a hammer