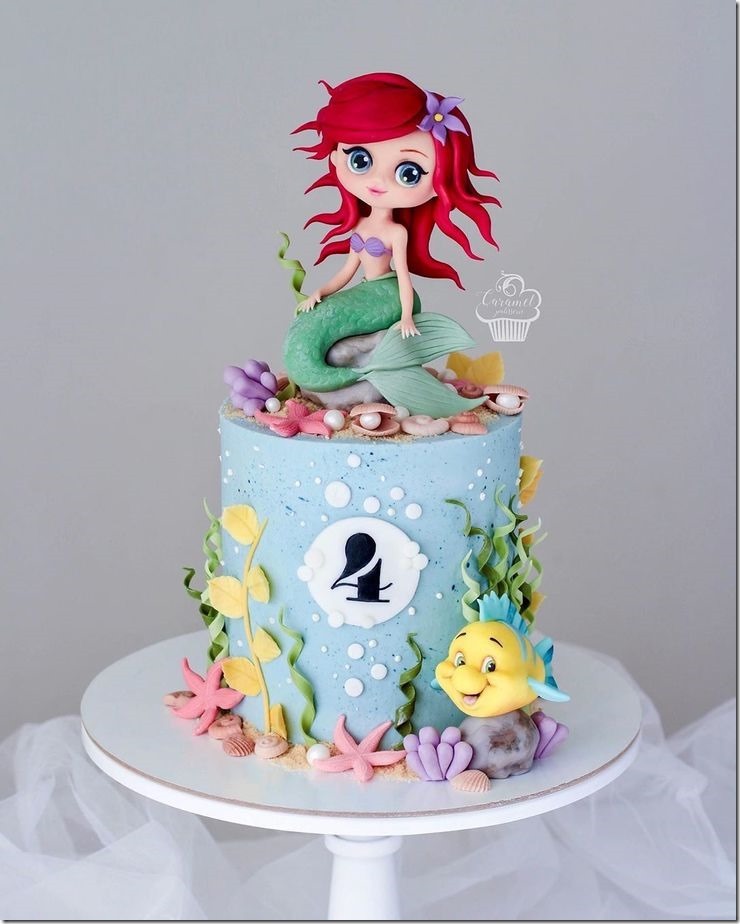 This adorable 4th Birthday Cake features Ariel and Flounder. It was created by Caramel Patisserie. This is a single tier barrel cake with Flounder swimming at the bottom and Ariel sitting on a rock on the top. The cake is decorated with plants, star fish, sea shells, and clams. The cake is light blue with air bubbles to make everything look like it is set under the sea.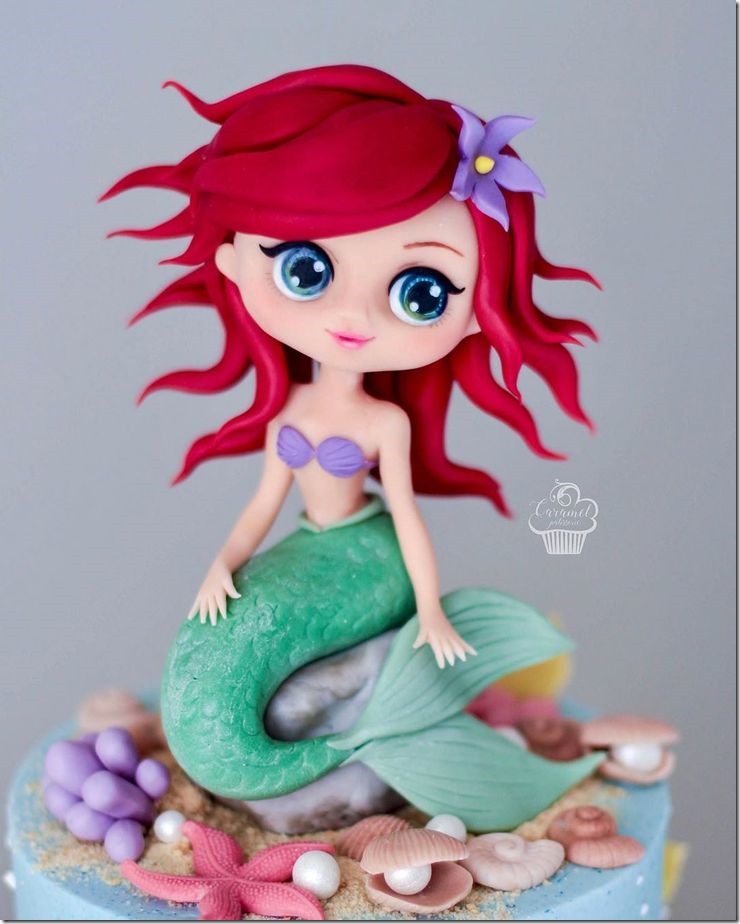 The star of the cake is this Ariel cake topper. This is one of the prettiest Little Mermaid Cake Toppers I've ever seen.
Also, check out these wonderfulLittle Mermaid Cakes and Cookies with Ariel and Flounder and others.